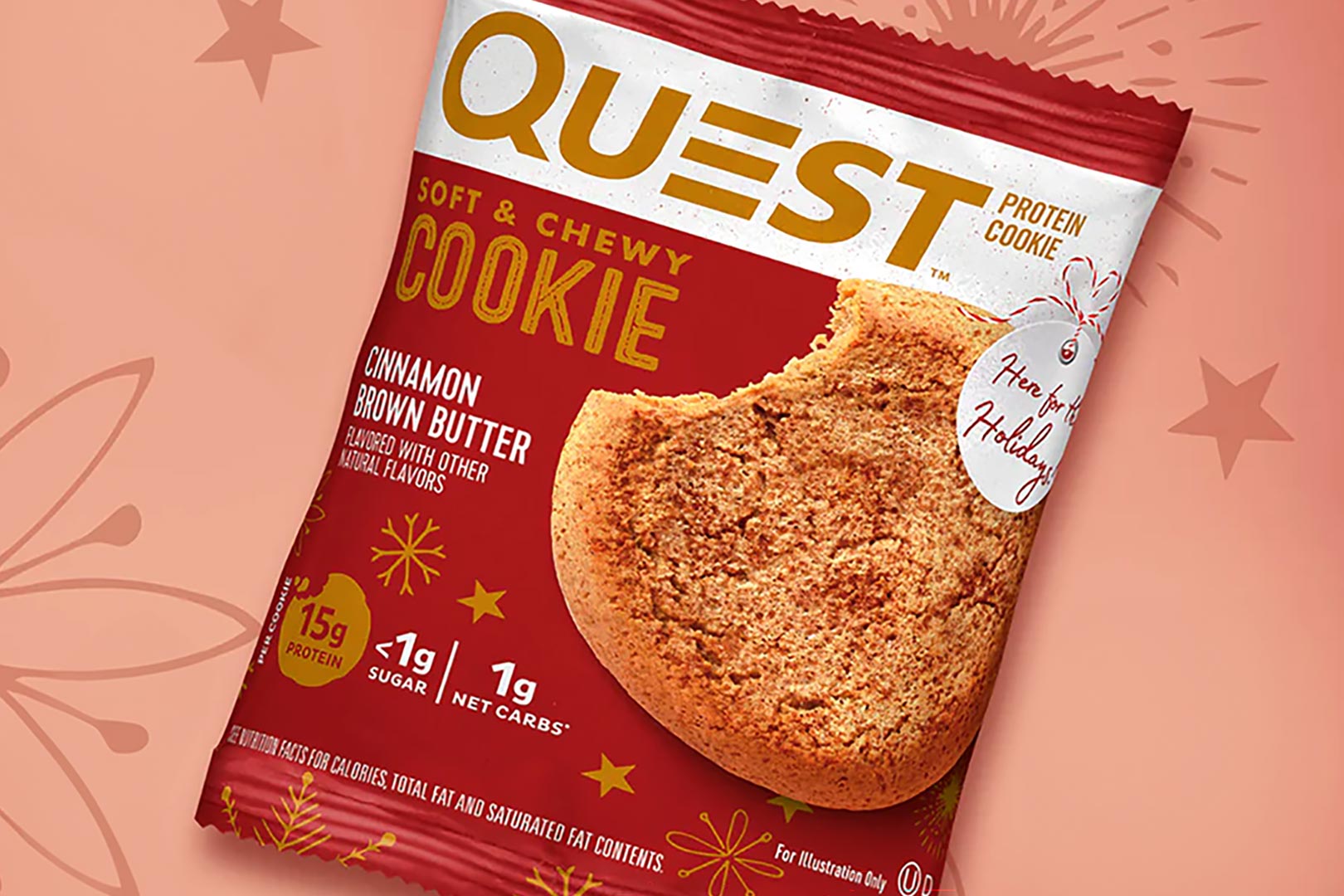 The holidays may still be a few months away, but that's not stopping the team at Quest Nutrition from rolling out a special edition effort themed around that part of the year. The functional powerhouse is no stranger to putting together flavor extensions for Christmas; it's done many in the past, like the Peppermint Bark Quest Bar. For 2023, Quest has baked a completely new flavor for its soft and chewy Quest Protein Cookie.
Currently making its way out to stores and stockists, as well as being available for purchase directly through Quest Nutrition's online store, is a Cinnamon Brown Butter Quest Protein Cookie. The product sounds like an incredibly unique experience beyond your typical cinnamon-themed flavor, mixing sweet brown butter and the signature spice of cinnamon. It still, of course, has the usual Quest Protein Cookie nutrition profile, in 15g of protein, 16g of fat, a gram of net carbohydrates, and 240 calories.
As mentioned, Quest Nutrition's online store at questnutrition.com is already stocking the holiday edition Cinnamon Brown Butter Quest Protein Cookie at $29.99 for a box of a dozen cookies, with a pinch of discount on three boxes at $28.99 each and free shipping on purchases more than $79.