To start the week, it was confirmed the Mexican sports drink specialist Electrolit, internationally available, including in the likes of the US, would be introducing some sort of completely new innovation at this year's NACS Show in Atlanta next week. We don't actually need to wait until the giant convenience store event to find out all about Electrolit's latest product, as it has come out and unveiled what it has up its sleeve.
Coming soon to the Electrolit family in the US is a ready-to-mix version of its signature hydration formula similar to the likes of Liquid IV's hit product Hydration Multiplier, as well as several similar competitors like the advanced Ghost Hydration. The Electrolit Drink Mix will be backed by plenty of electrolytes, like the brand's sports drinks, to support hydration and performance, and come packaged in convenient single-serving stick packs.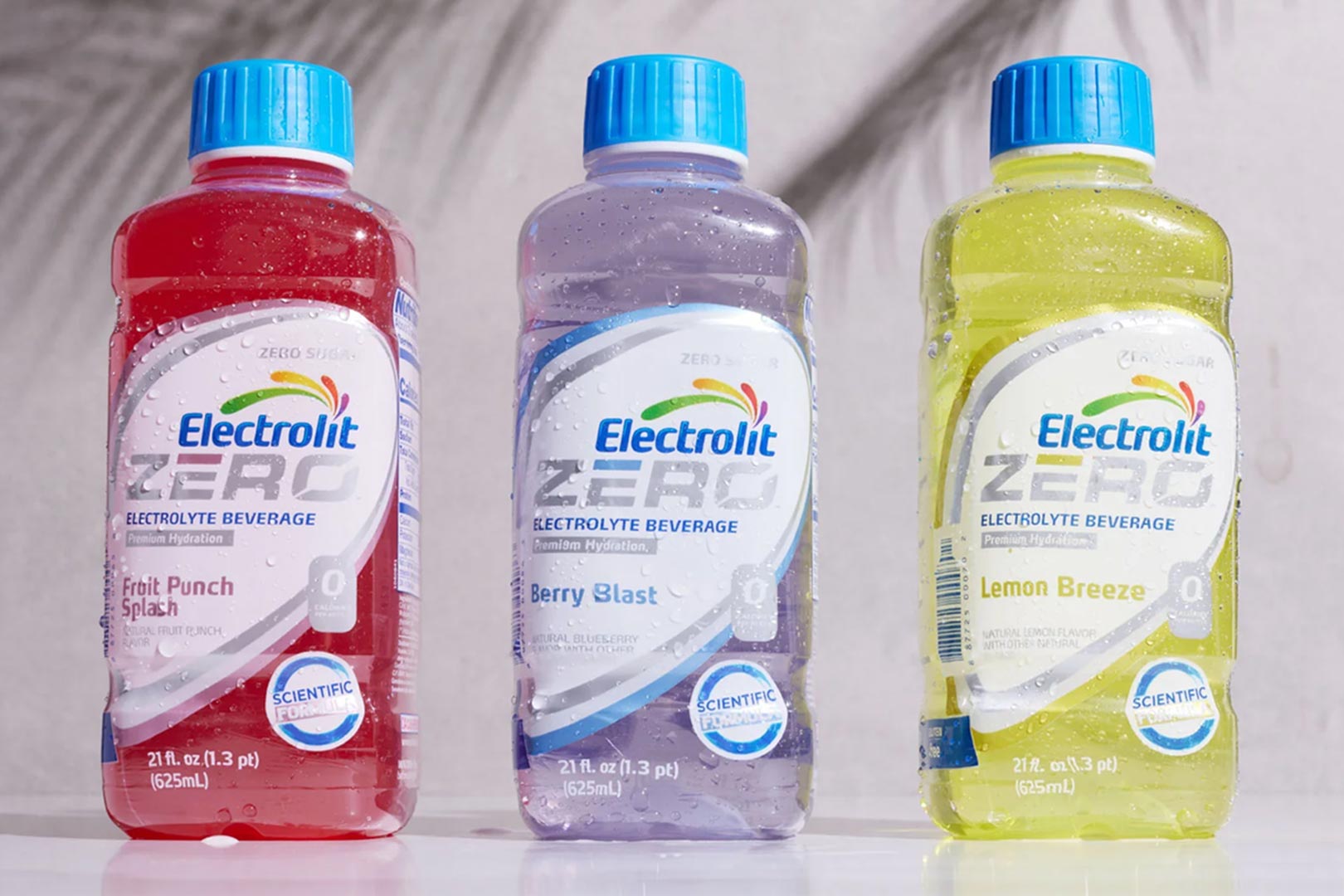 There are going to be three flavors to choose from for the first-ever Electrolit Drink Mix in Fruit Punch, Grape, and Strawberry Kiwi, all of which are options available for the flagship Electrolit Premium Hydration sports drink. Also being debuted at this year's NACS Show are more tastes for the sugar and calorie-free beverage Electrolit Zero, which currently only has three options on the menu, so it's certainly in need of some attention.
Those upcoming flavors for Electrolit Zero are a mix of familiar and completely new, with Blue Raspberry, from the regular Electrolit Premium Hydration beverage, and the fresh new innovation, Strawberry Banana. Electrolit plans on launching the flavor extensions of its better-for-you zero-calorie sports drink exclusively at 7-Eleven in November while Electrolit Drink Mix is already out there at the likes of online giant Amazon.