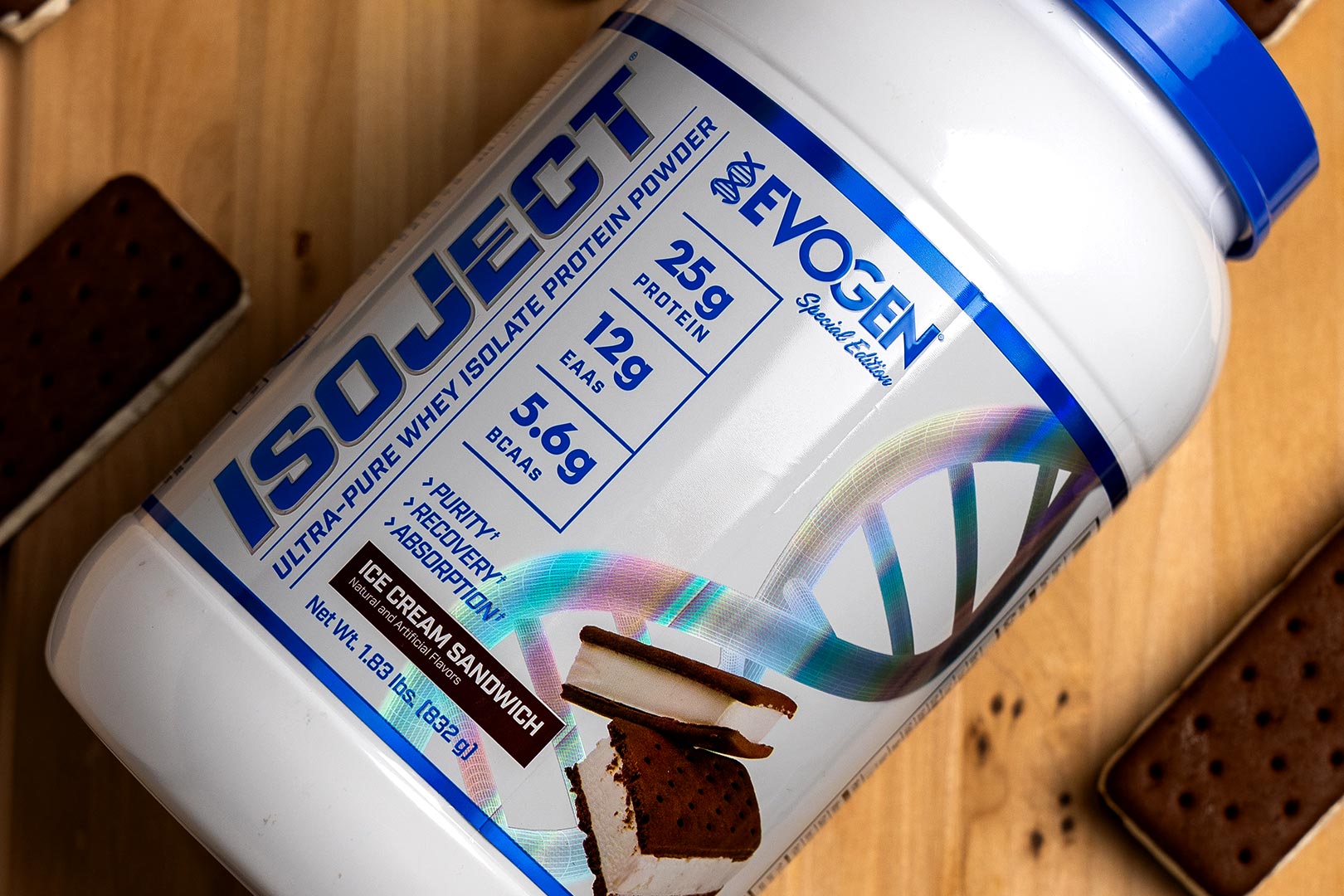 Multiple Olympia champion coach Hany Rambod's brand, Evogen Nutrition, frequently adds new flavors to its selection of sports nutrition products, although there is one that gets more attention than others. The supplement the brand adds to the menu of at a higher rate than most is the premium, whey isolate-powered protein powder IsoJect; in fact, just three weeks ago, it got a clear and refreshing spin-off in IsoJect Clear.
Evogen is back this week, adding another taste to the menu of its IsoJect protein powder, and despite the strong selection it already has on the market, the brand has still managed to find space to squeeze on another option. Evogen has created a taste based on a classic cold dessert in Ice Cream Sandwich, providing IsoJect's lean nutrition profile of 25g of protein a serving, 2g of carbohydrates, 500mg of fat, and 110 calories.
To make sure the experience of Ice Cream Sandwich is genuinely felt, Evogen has thrown some inclusions into its latest flavor of IsoJect, with bits of chocolate cookies, which will certainly provide an authentic taste. The sweet new Ice Cream Sandwich IsoJect is available over at evogennutrition.com at $54.95, and that'll get you a tub of 26 servings.