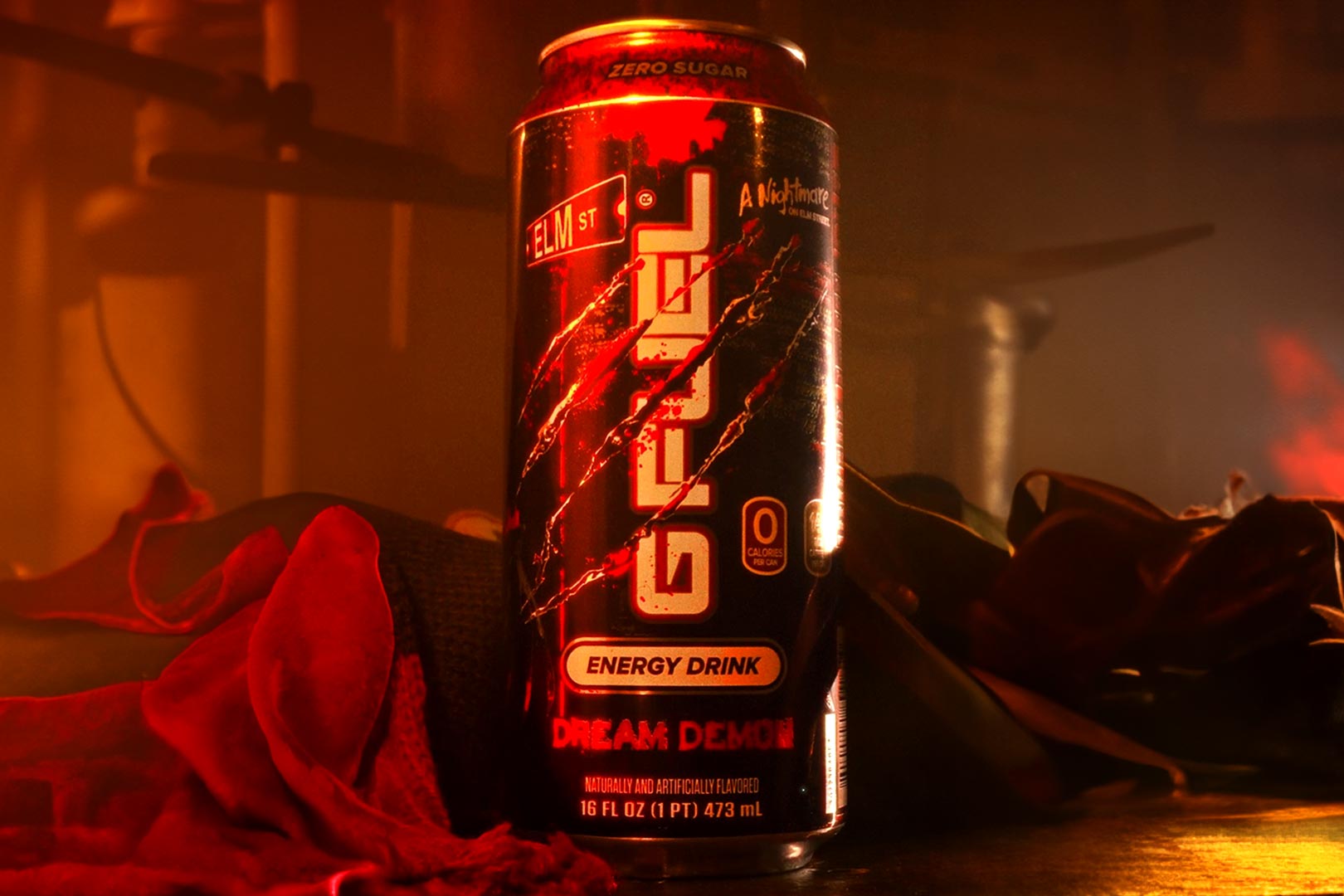 Gaming specialist G Fuel recently released two special edition flavors for its high-powered energy drink, both of them authentic collaborations and perfectly timed for Halloween. Those products were Friday The 13th's Hack 'N' Slash — fruit punch — and Chucky's Good Guys — blood orange — again, for the G Fuel Energy Drink. The brand actually has a third flavor up its sleeve, and like those other two, it's in partnership with a legendary horror film franchise neatly linked to Halloween.
As well as teaming up with Friday The 13th and Chucky, G Fuel has joined forces with the one and only Freddy Krueger and A Nightmare On Elm Street. The gaming supplement company and film have created a taste called Dream Demon, which is somewhat similar to Friday The 13th's Hack 'N' Slash. Both of them are referred to as fruit punch flavors, although Hack 'N' Slash is more specifically described as a citrus fruit punch, while Freddy Krueger's Dream Demon is a tart fruit punch.
You can actually order A Nightmare On Elm Street's Dream Demon G Fuel Energy Drink starting this week directly through the brand's online store at gfuel.com, unlike Good Guys, which is out of stock, and Hack 'N' Slash, which is exclusive to GNC. It'd be worth moving quickly if you want to get your hands on the Freddy Krueger flavor, as it is limited and will likely sell out fast; as mentioned, Chucky's collaboration is already out.