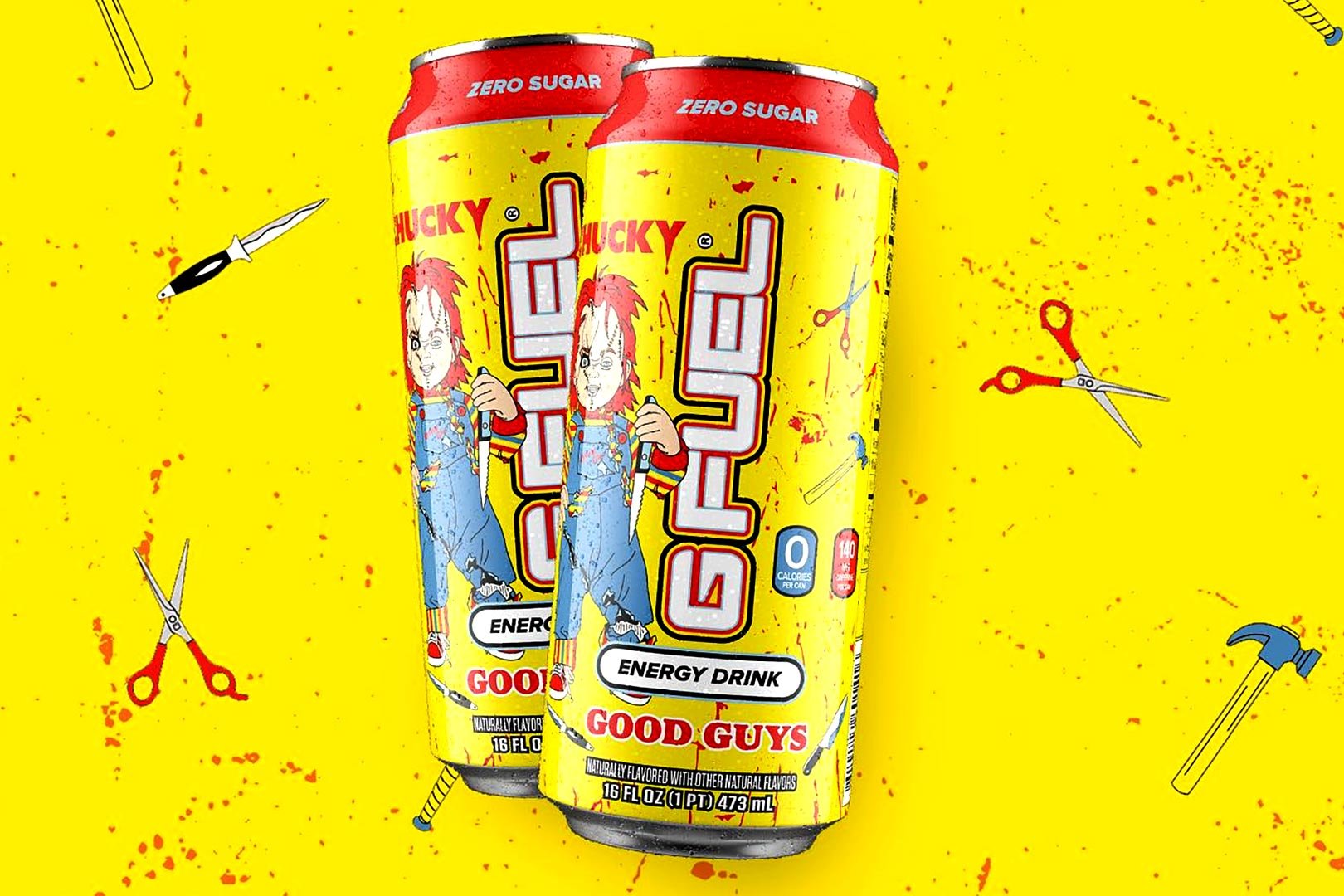 G Fuel has always been a brand to get in on occasions and celebrations, and that includes Halloween, but it's only ever done special edition flavors for its classic energy and focusing supporting supplement, Energy Formula. This year, despite still being several weeks away from Halloween itself, the gaming brand is getting in on the fun, revealing and releasing two flavors, both of which are authentic collaborations with iconic franchises.
Announced this month by G Fuel is Friday The 13th's Hack 'N' Slash, a fruit punch recipe indeed put together with the legendary Friday The 13th film franchise, and Chucky's Good Guys, a blood orange flavor produced in partnership with another legendary horror film franchise in Chucky. Both of those authentic flavor collaborations are hitting the market in the G Fuel Energy Drink, with no news on whether it'll be coming to Energy Formula.
Friday The 13th's Hack 'N' Slash G Fuel Energy Drink is already available for purchase at GNC, in stores and online, while Chucky's Good Guys G Fuel Energy Drink has not rolled out to any retailers just yet. Again, we are still several weeks away from Halloween, but these two flavors of G Fuel's high-energy beverage are clearly centered around All Hallow's Eve, and getting this out now will ensure availability when October 31st rolls around.