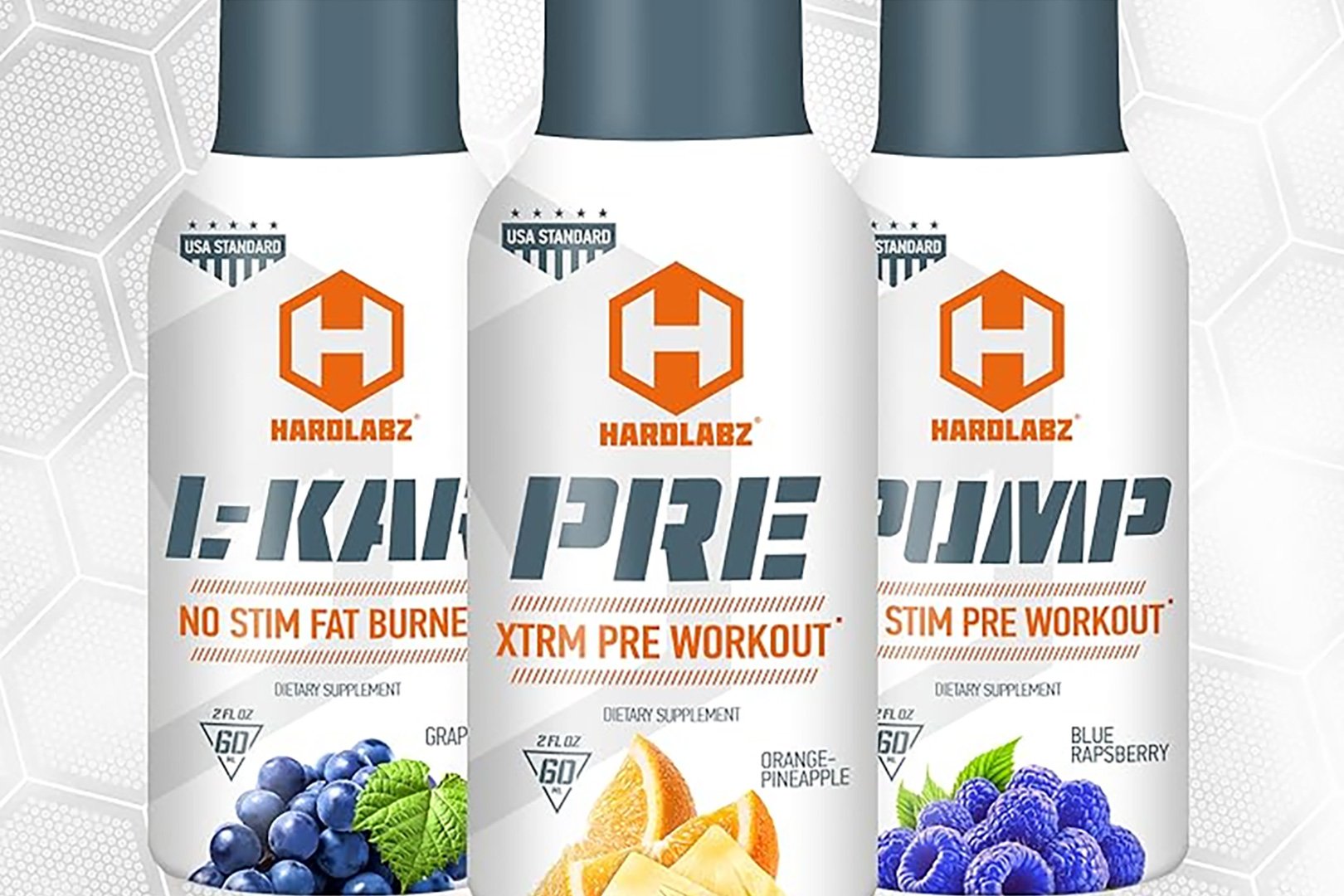 HardLabz is a relatively fresh and new entry in the sports nutrition space, and while it does target a few key categories, it doesn't make anything in the traditional formats of pill, powder, or even beverage, at least a full-size beverage. The brand makes three supplements, all in compact and convenient 60ml shot-style bottles; two of them are pre-workout-specific, and the other is a more standalone, weight loss-orientated offering.
The family of shots from HardLabz includes HardLabz PRE with respectable dosages considering it's a pocket-sized shit with 3g of citrulline malate, 2.5g of beta-alanine for performance, creatine, and 250mg of caffeine for energy. There is also the stimulant-free HardLabz PUMP featuring a similar set of ingredients in 3.5g of citrulline malate, 3g of beta-alanine, and a gram each of creatine monohydrate and arginine.
The third and final product from HardLabz is L-KAR, exclusively featuring carnitine at 3.5g a shot to support weight loss, which is a solid amount, similar to what you get in a serving of most standalone liquid carnitine supplements. HardLabz is a young and interesting brand, especially with its shot-only approach to sports nutrition, a rarity, as most competitors have a single shot alongside pill and powder supplements.
HardLabz makes it easy to try its products, being available for purchase through Amazon, where you can't buy PRE, PUMP, or L-KAR singularly, but still cost-effective in packs of a dozen at $35 to $36 for HardLabz PUMP and L-KAR, and the more advanced balanced pre-workout HardLabz PRE is a bit more at $37.99.