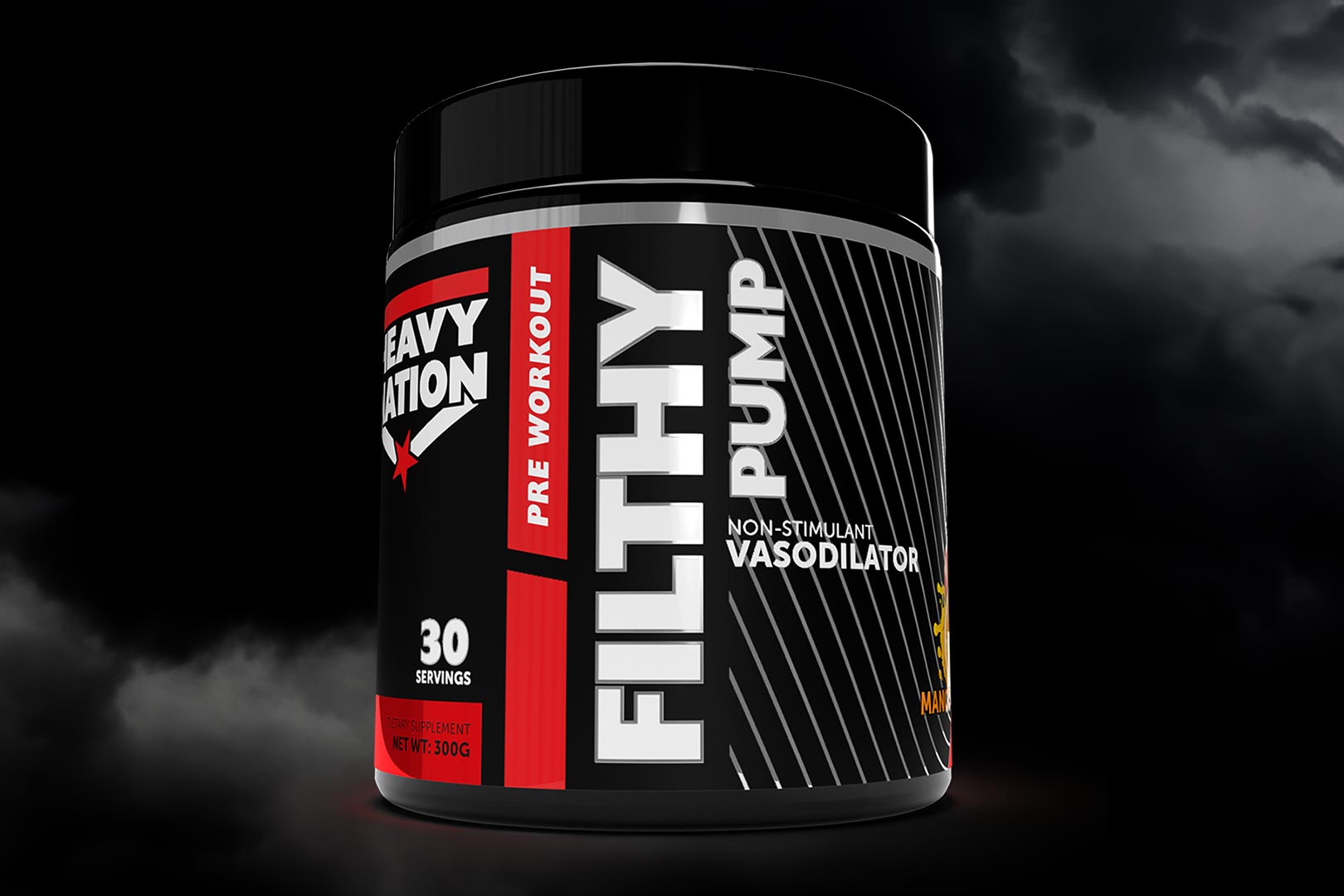 Heavy Nation in South Africa has been on a spree as of late, announcing the upcoming launch of several completely new supplements, in the creatine Crea Mono and four separate protein-based products with Isolate Protein, Whey Protein, Muscle Whey, and Bulk Protein. While fans continue to wait for those items to hit the market, the brand has gone ahead and actually brought back a past supplement in Filthy Pump.
Filthy Pump is, of course, Heavy Nation's pump-powering pre-workout that can be stacked with any of its stimulant pre-workouts like Jack Hammer and Mega Dosed, as it doesn't have any caffeine in it. Again, this is a returning product, something the still relatively young brand has had available in the past. For its return, Heavy Nation has refreshed the formula and turned it into a two-in-one style supplement that's not just about pumps anymore.
Compared to its predecessor, the 2023 edition of Heavy Nation Filthy Pump is a big step up in many ways, as it's packed with a wider variety of ingredients and more impressive dosages. For better pumps, you get highlights like 4g of pure citrulline, 1.5g of GlycerSize branded glycerol, and half a gram of agmatine; then, to make it a multi-benefit experience, there is a light 125mg of choline bitartrate and 300mg of tyrosine for focus.
Heavy Nation is already rolling out its returning and notably improved Filthy Pump stimulant-free pre-workout to stores and stockists, and it is a fitting addition to its catalog. The brand already has three supplements on the market in the pre-workout category, although they all have stimulants. Filthy Pump returns as a stimulant-free solution that now offers pumps and focus, and can stack with others to add or further those benefits.