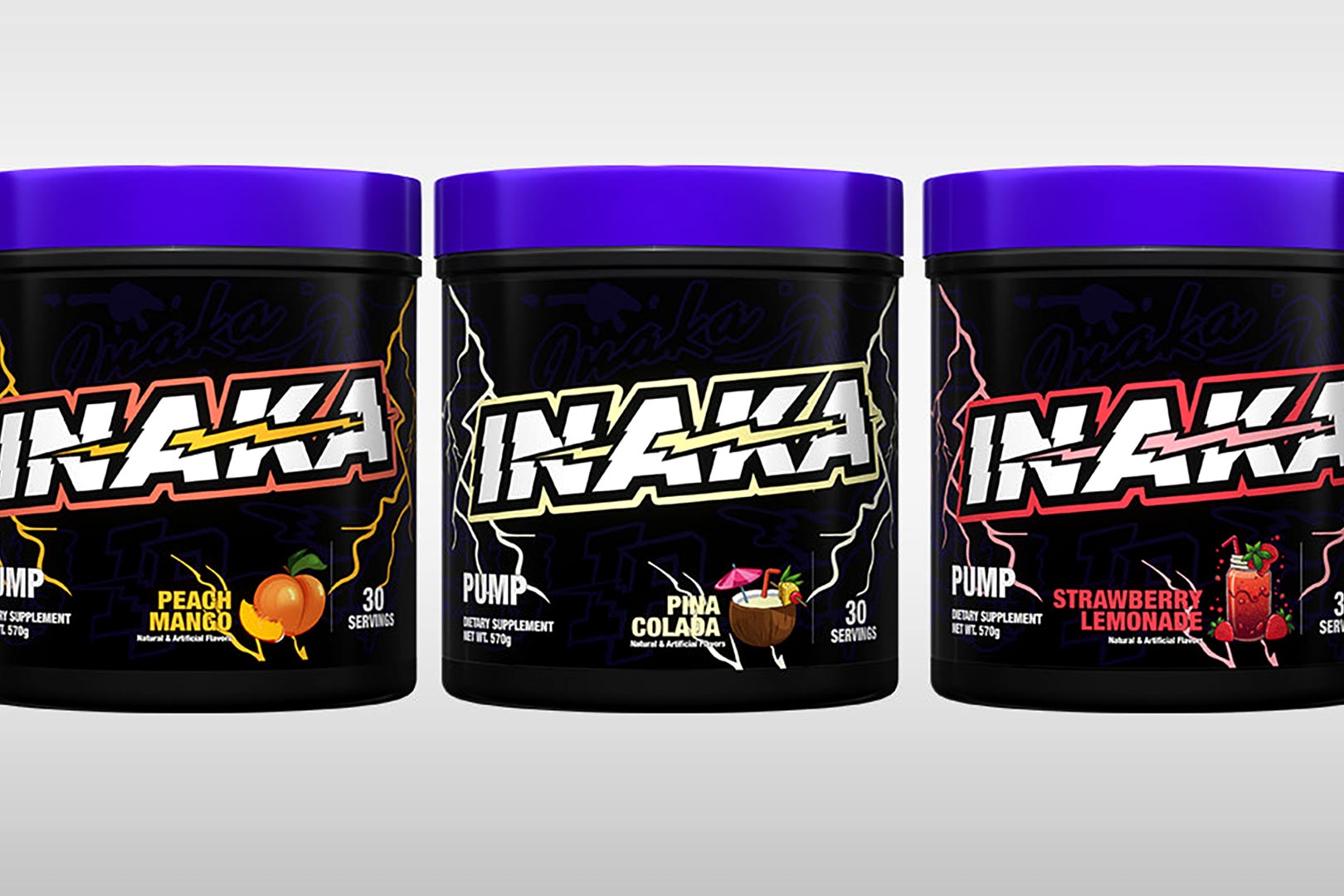 Alongside its all-new protein powder, Inaka Whey Protein, the fitness apparel brand Inaka has released a new and improved version of one of its first-ever supplements, and it has undergone a substantial amount of changes. The product receiving some love is Inaka Pump, a stimulant-free pre-workout, built primarily to improve and enhance muscle pumps, with some solid highlights like 8g of citrulline malate and a gram of Nitrosigine.
For the sequel to Inaka Pump, there is simply a lot more in the supplement to deliver better muscle pumps, and there is also no performance-supporting beta-alanine in there, putting all of the focus on the pump effect. Citrulline and glycerol are still key components in the product, although instead of 8g of citrulline malate, you get 5g of pure citrulline, and the 2g of glycerol has been swapped for 3g of GlycerSize glycerol.
Another consistent ingredient in what is essentially Inaka Pump V2, as it is a part of the Inaka SUpps V2 Collection, is a 50% higher dose of the premium and effective Nitrosigine at 1.5g. Joining the citrulline, GlycerSize and Nitrosigine in the Inaka follow-up is a gram of taurine, 200mg of pine bark, 2.5g of betaine, 200mg of the reliable VasoDrive-AP, and 100mg of theobromine, again, putting more focus on better muscle pumps.
Inaka has improved its stimulant-free, pump-powering pre-workout in more ways than one, roughly doubling the number of different ingredients in the supplement to effectively deliver that title-mentioned benefit. Anyone interested in taking the product for a spin can do so through Inaka's official online store at inakapower.com, where Inaka Pump will cost you $46 for a tub of 30 servings in three refreshingly fruity flavors.