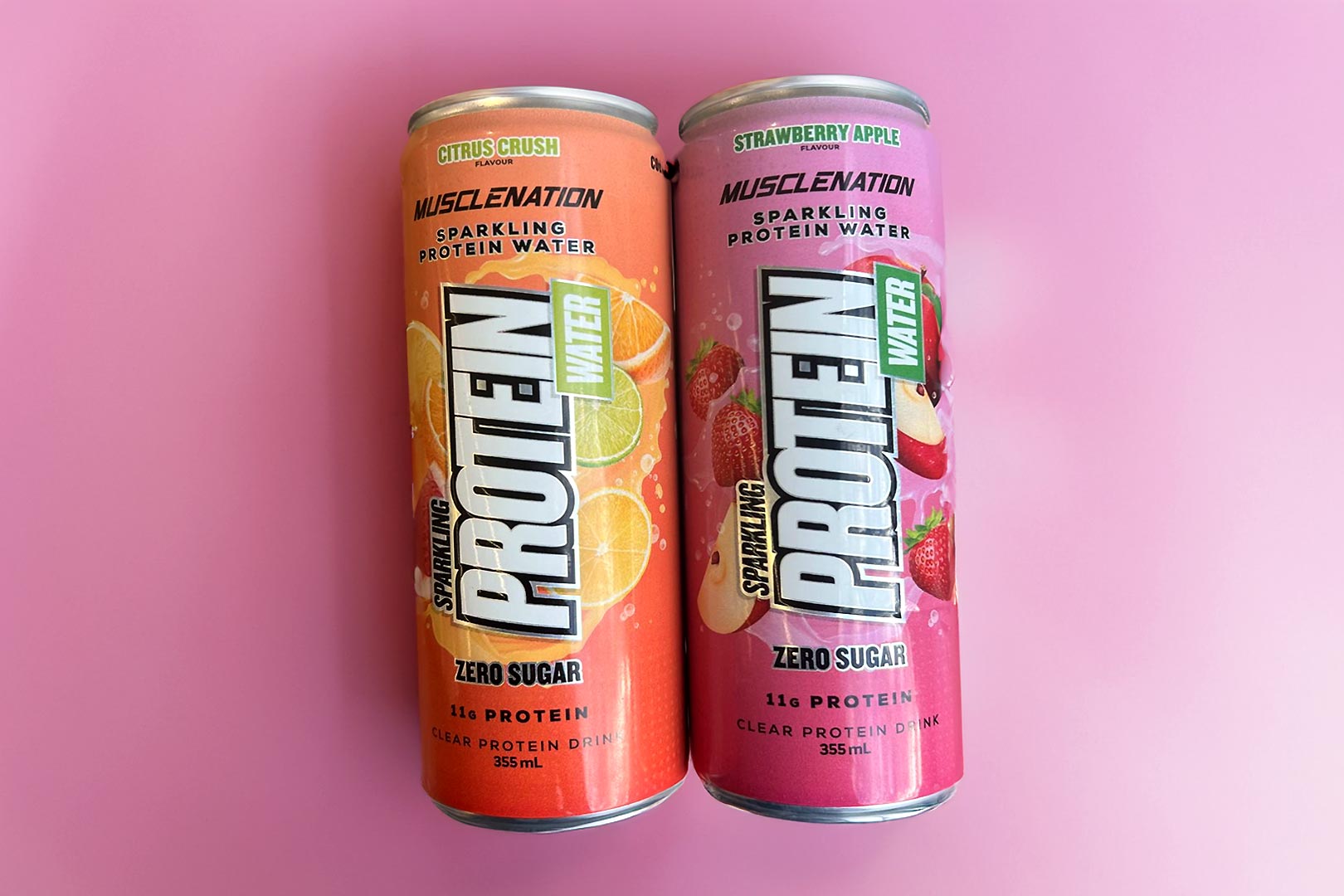 Muscle Nation officially unveiled its first-ever beverage, and it's getting in on the increasingly popular world of energy drinks with Muscle Nation Energy, featuring a moderate 100mg of caffeine per can. The product will join the many other recent entries into the category from down under like OxyShred Energy and the Kamikaze Energy Drink, but it turns out the energy drink isn't the only sparkling beverage the brand has coming.
In addition to Muscle Nation Energy, the Australian fitness apparel and sports nutrition company is coming out with Sparkling Protein Water. You can look at this product as a sparkling spin-off of the brand's Protein Water protein powder or which is a competitor in the fast-growing clear protein sub-category. Muscle Nation Sparkling Protein Water packs 11g of protein in a can from a blend of traditional whey and multi-benefit collagen, and with absolutely no sugar.
The launch status of Muscle Nation's protein-focused beverage, Sparkling Protein Water, is similar to the energy drink in that it is not available yet but will be soon. The brand has impressive distribution throughout Australia, setting up the possibility of strong availability right from the initial rollout of Muscle Nation Sparkling Protein Water and Energy. There are also two flavors confirmed so far for the beverage, both fruit-themed, like Protein Water, in Strawberry Apple and Citrus Crush.