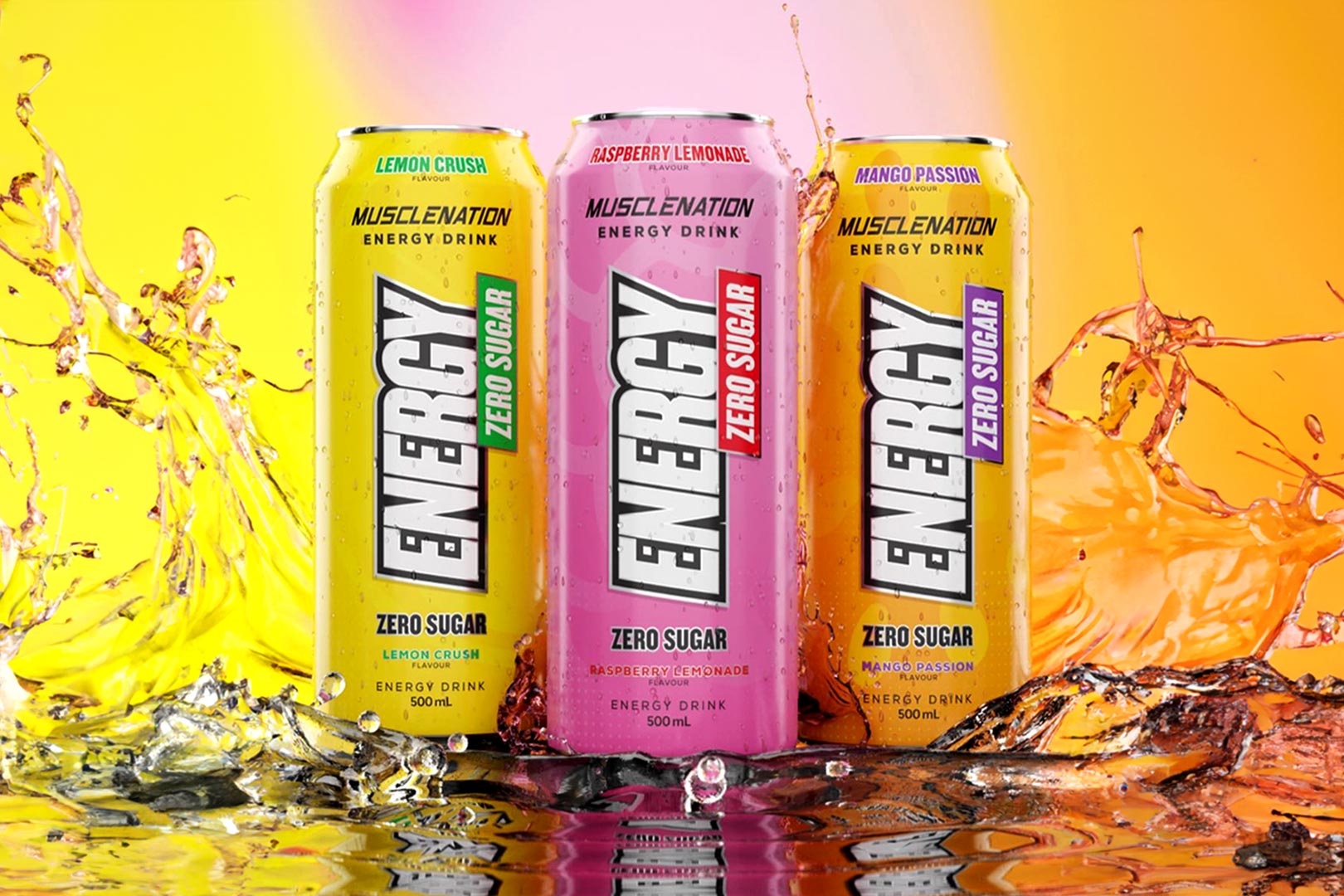 Muscle Nation has officially announced the product it recently teased, which we suspected to be some sort of an energy drink. The mystery item has indeed turned out to be what we suspected and is actually the product images surfaced of almost two months ago in Muscle Nation Energy Drink. This is the Australian brand's first-ever beverage, and it is rolling out to its many stores and stockists in three refreshingly fruity flavors.
Muscle Nation Energy Drink is initially going to be available in Lemon Crush, Raspberry Lemonade, and Mango Passion, although if it's anything like other energy drinks, when it proves successful, the brand will quickly expand that menu. Muscle Nation is also keeping the nutrition side of the beverage light and clean, making it with absolutely zero sugar, a highlight the brand has proudly put on the face of Muscle Nation Energy.
A date for the launch of Muscle Nation Energy Drink is expected to be set sometime soon, which is when the product will be making its way out to stores. We're guessing that'll involve direct online availability, too, through musclenation.org, but we're not completely certain of that. The ingredients driving the energizing experience in Muscle Nation Energy Drink have also not been shared, which we'll hopefully be posting shortly.