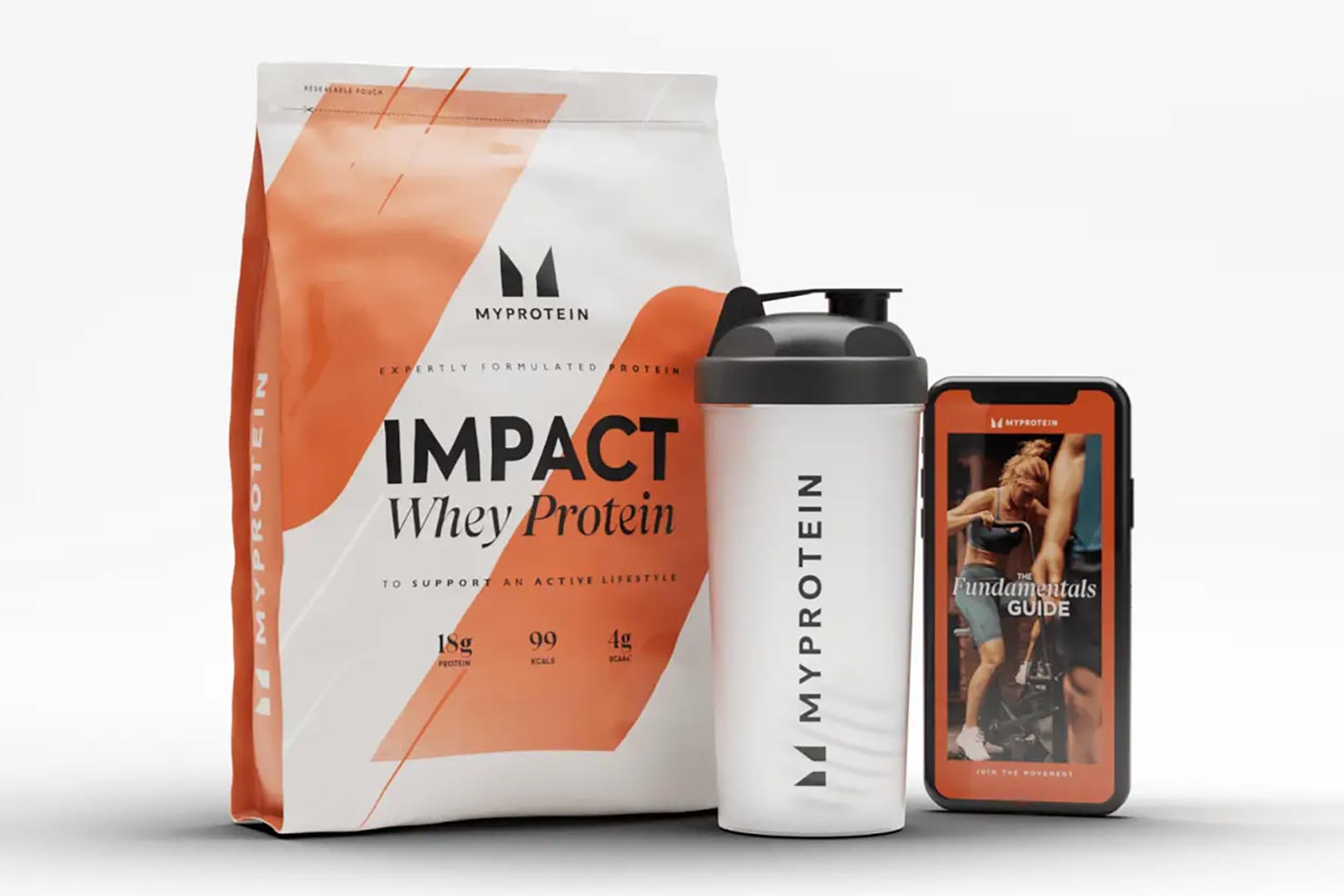 Myprotein recently shared a sneak peek at its upcoming rebrand, which is always an undertaking at a company of this size, as it has an incomparable amount of supplements available, far more than anyone else we know of in the sports nutrition space. That preview surfaced on one of the brand's popular protein powders in the clear and refreshing Clear Whey Isolate. This week, we've got a more detailed shot of the new look but on a different protein-powered product.
Myprotein's primary online store has already undergone some changes, including layout, colors, and logo; now also found at myprotein.com is a rebranded version of one of the brand's most popular supplements in the purely whey concentrate-fueled Impact Whey Protein. The brand has uploaded a £40 (50.73 USD) bundle that comes with a bag of the protein product in its refreshed packaging, a shaker bottle, and the educational and informative The Fundamentals Guide.
You can see the rebranded Impact Whey Protein in the image above or over on myprotein.com in that protein powder, shaker, and informative bundle. Either way, it looks as though the Myprotein makeover is slowly but surely making its way out into the world, and it's no surprise Impact Whey Protein is one of the first to be seen wearing the redesign, as again, it is one of the brand's most popular supplements and will be quickly followed by the rebrand of other products.