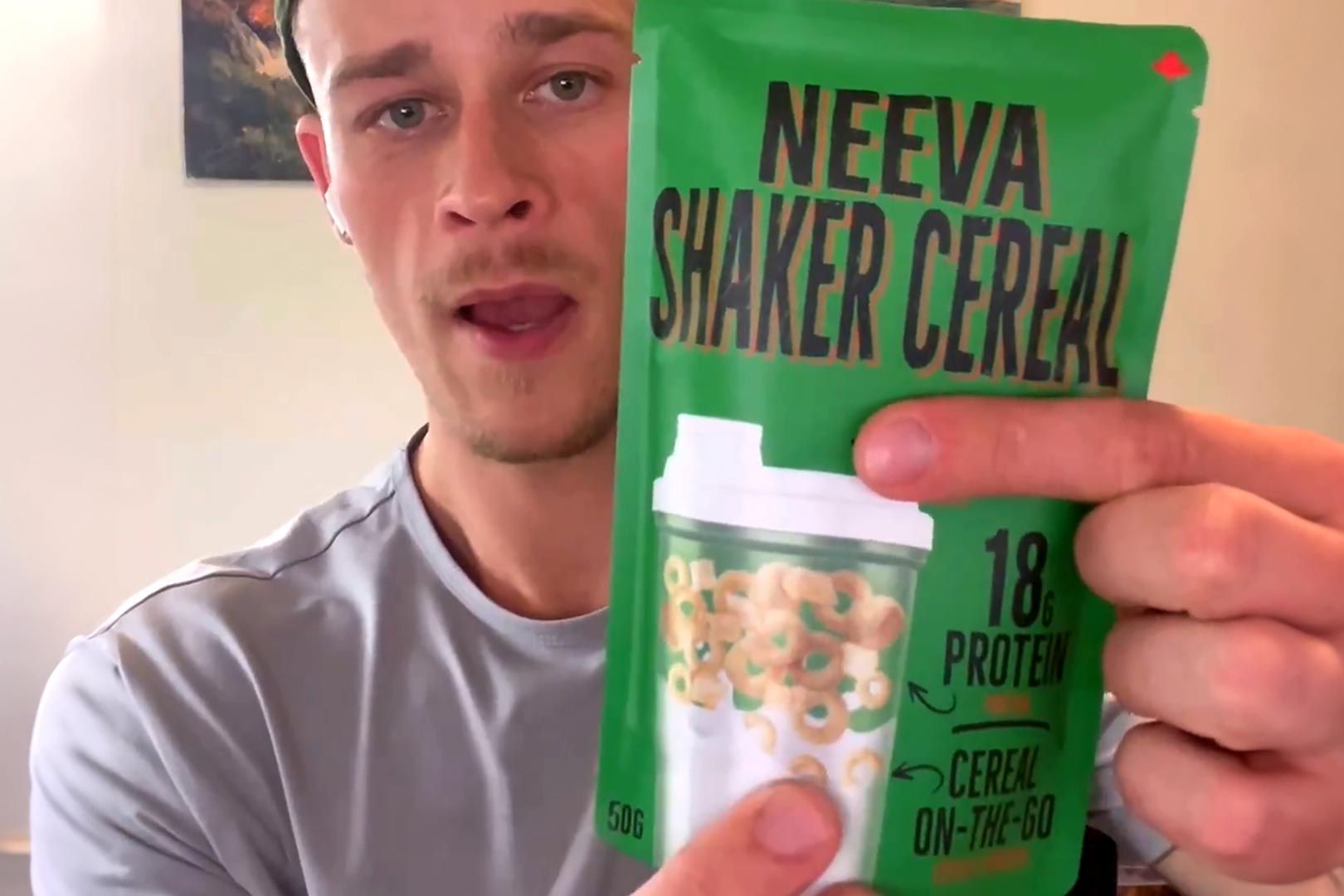 Neeva is a protein company with a difference, as it is a blend of sorts of protein cereal and something to create a protein-packed shake. Basically, it's a bag of puff-style cereal pieces that you pour into a shaker bottle, mix with milk and water, and drink like a protein shake, although it is filled with crispy cereal pieces. The brand's signature product comes in all sorts of flavors, inspired by classic breakfast cereals with somewhat obvious creations like PB Puffs, Cinnamon O's, Frosty Flakes, and Choco Puffs.
While Neeva has six flavors available for its unique Protein Super Cereal, there are still plenty of extensions it could come out with, as there are plenty of nostalgic breakfast cereals to choose from. The brand has actually teased what its next or seventh overall flavor is going to be, and we're pretty sure we know what it is. You can see the sneak peek Neeva has shared above, with hoop-shaped pieces themed around green and orange packaging, which points us in the direction of the classic Apple Jacks.
We look forward to finding out exactly what it is Neeva has cooked up as its seventh flavor of Protein Super Cereal and the many tastes to follow as we imagine the functional food innovator has much more in store, especially since it has several breakfast cereals to take inspiration from.