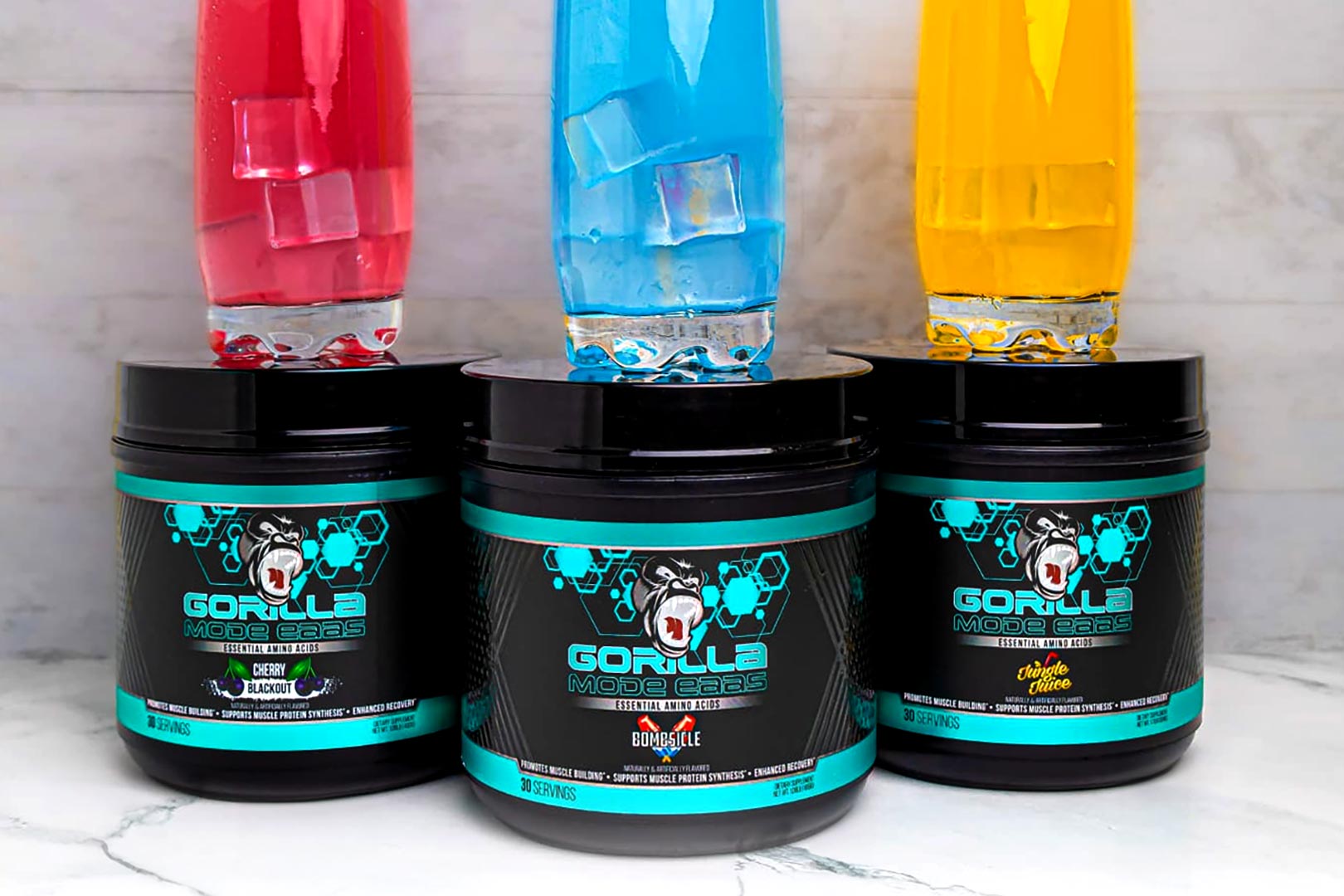 Gorilla Mind has filled the year with some impressive, completely new products, although it has also delighted fans with items that are not entirely new and instead are extensions or reformulations of already available supplements. That was somewhat the case with the potent Gorilla Mode High-Stim and certainly the case with the improved Gorilla Mode Premium Protein, and this week, it's Gorilla Mode EAAs' turn.
Gorilla Mind has taken the second half of the year to relaunch its amino cocktail, Gorilla Mode EAAs, which is still a complete and comprehensive essential amino acid product, featuring a huge 12g of all nine EAAs, 8g of that coming from the all-important BCAAs. The brand has not taken away or added anything to the formula but improved the flavor portion of the supplement, most notably ramping up the overall taste of the amino.
In addition to enhancing the actual flavor and how it tastes as you drink it throughout your workout, Gorilla Mode EAAs has switched to natural colors for its three flavors, two of those being completely new. The upgraded amino cocktail is available direct in its familiar Jungle Juice flavor, and the all-new Bombsicle and Cherry Blackout, and they do indeed keep the price the same at $37.99 for a tub of 30 full servings.