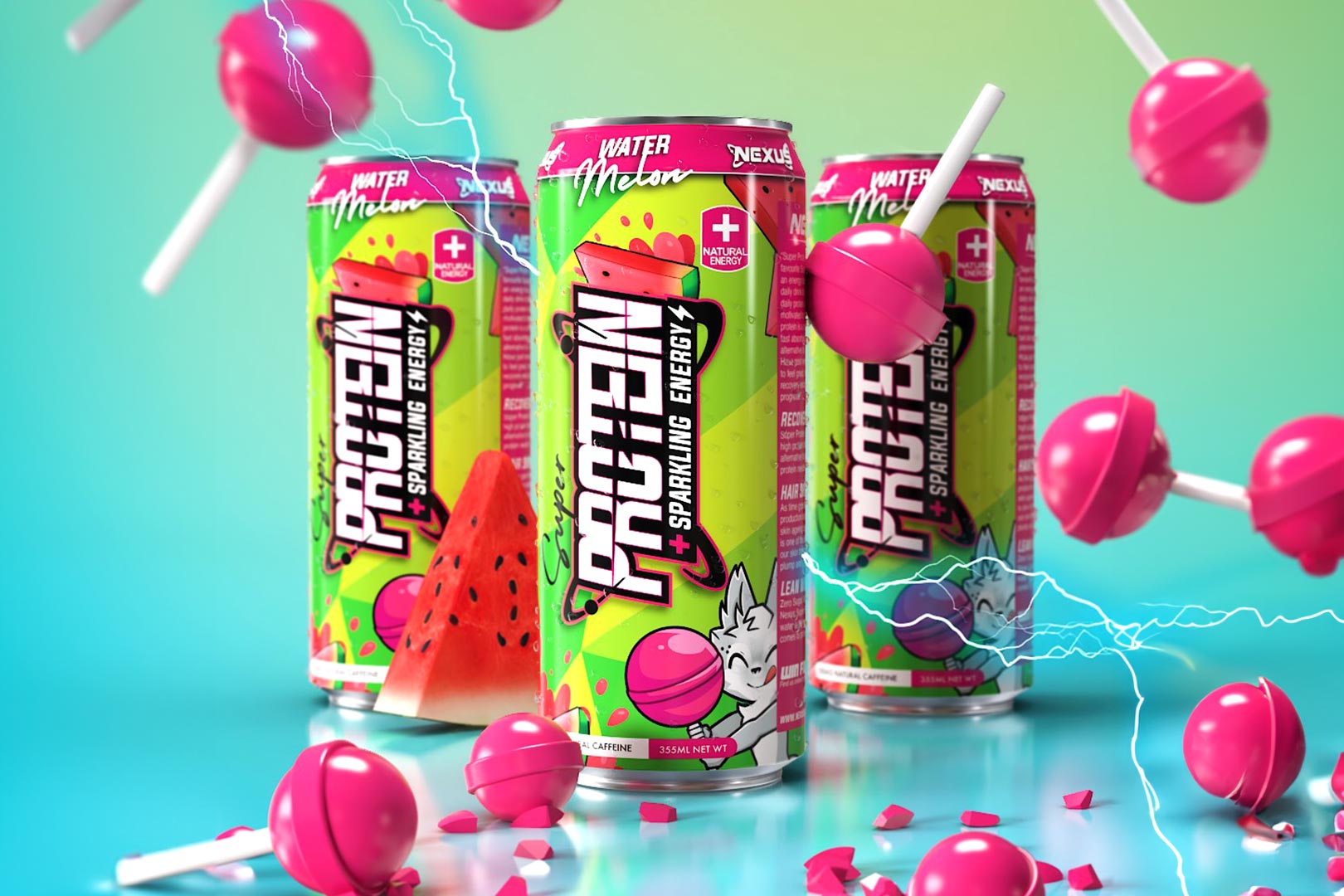 Nexus in Australia recently released a sparkling beverage named Super Protein Sparkling Water, and it clearly wasn't an energy drink like we've seen from many other sports nutrition brands around the world lately. Super Protein is an intriguing carbonated protein shake in a can that gives you 15g of protein from collagen with minimal numbers for the other macros, plus premium AstraGin to improve absorption and efficacy.
While Super Protein Sparkling Water is not an energy drink — instead, it's a protein shake with bubbles — Nexus has confirmed it has another beverage coming that is going to fill that gap, although it's far from your traditional competitor. Launching soon in the brand's home country of Australia, is Super Protein Sparkling Energy, which has that same 15g of dairy-free protein per can and a moderate 100mg of caffeine to increase energy.
Super Protein Sparkling Energy from Nexus is an incredibly unique product where you get the benefits of a protein shake and the stimulating experience of an energy drink, similar to the likes of the discontinued Muscle Monster and Denmark's PRO:VOLU. There aren't many beverages like this on the market where you get protein for recovery and caffeine for energy, and it only comes in the one Water Melon flavor in a 355ml can.