The powdered peanut butter company PB2, has been dabbling in other categories outside of its signature powder product, with last year seeing the release of baking mixes to make cookies, brownies, and muffins, and an intriguing plant-based pre-workout. This month, the long-running brand, known for its peanut butter powder in various tasty flavors, has once again stepped out of its comfort zone and into the protein bar market.
The PB2 Protein Bar is the latest innovation out of the functional food specialist, covering a sweet and crunchy nut-filled main body with delicious chocolate and providing a reasonable nutrition profile. The convenient protein snack from PB2 gives you a respectable amount of protein at 13 to 15g, a moderate 15g of carbohydrates with a low 3 to 4g of that sugar, 11 to 12g of fat, and a calorie count ranging from 190 to 200.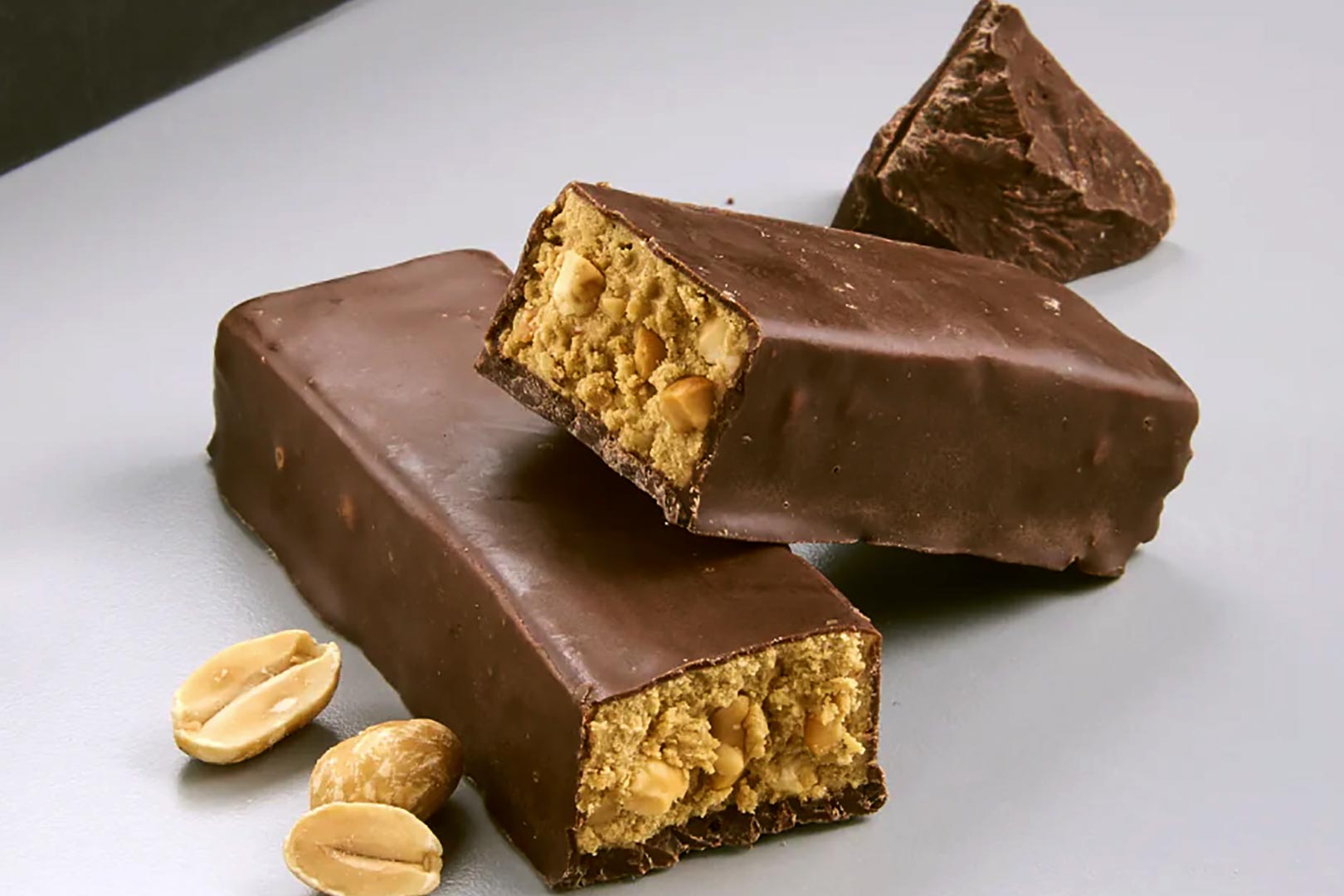 The macros are not too bad, where you get an almost even balance of protein to carbohydrates to fat, which is primarily due to the fact the product is made with peanuts and almonds, depending on the flavor: Chocolate Peanut Butter or Chocolate Almond. Both tastes of the PB2 Protein Bar look relatively soft and smooth, ensuring an easy eating experience alongside an undoubtedly enjoyable chocolate and nutty peanut or almond taste.
While the PB2 Protein Bar has only hit the market this week, there are already many places where you can get your hands on the nut-based functional food. Several Kroger locations currently have the product on shelves, the online giant Amazon is another way, or you can go direct over at pb2foods.com, and grab a box of five bars at $11.99 or go big and get six boxes working out to $9.16 each, with no variety option unfortunately.