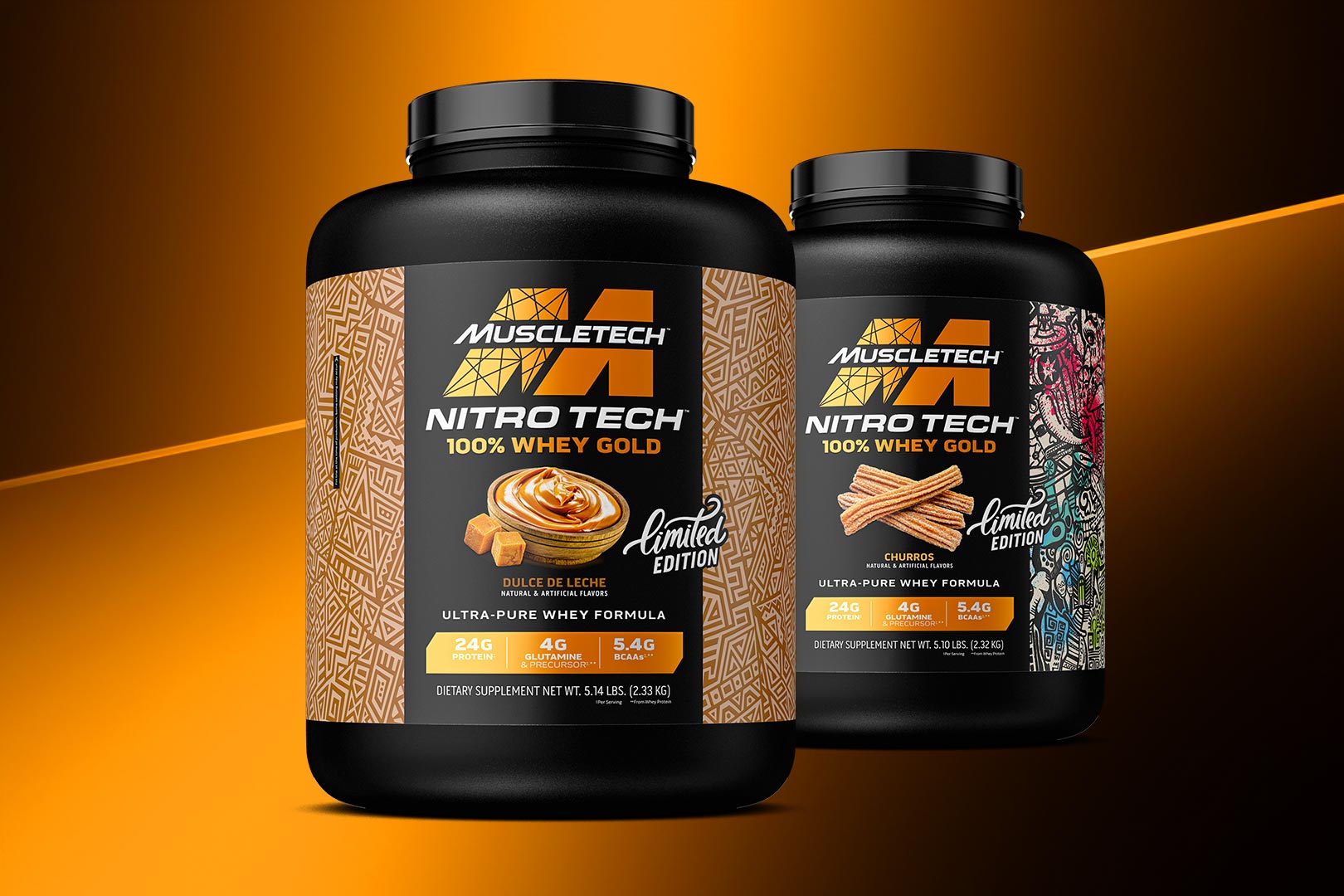 As a bit of a throwback, five years ago, MuscleTech released two special edition flavors of its signature protein powder, Nitro-Tech Whey Gold, and they were quite special, far from your traditional chocolate, vanilla, and cookies. The extensions to the always competitively priced supplement were Churros and Dulce de leche, both inspired by the classic treats of the same name and for 2023, half a decade after they were introduced, MuscleTech is bringing them back for another limited run.
MuscleTech previewed its returning Churros and Dulce de leche flavors of Nitro-Tech Whey Gold at this year's Stack3d Supplement Expo, and as seen there, the limited-time tastes have been given their own special edition label designs. You can catch a closer look at the products in the image above, and they are eye-catching, with colorful background graphics. They both have the usual Nitro-Tech Whey Gold formula, providing 24g of protein a serving from whey concentrate and isolate.
Additionally, MuscleTech is launching Churros and Dulce de leche Nitro-Tech Whey Gold in the US and the likes of Amazon, iHerb, and Muscle & Strength to start, but is going international on this one. Following the initial rollout, the limited edition flavors of protein powder will be making their way onto shelves in Mexico, Brazil, Columbia, Curacao, Chile, Panama, Trinidad & Tobago, Costa Rica, and the United Arab Emirates, in fact, they're already on their way to those countries.