Feb 20th, 2018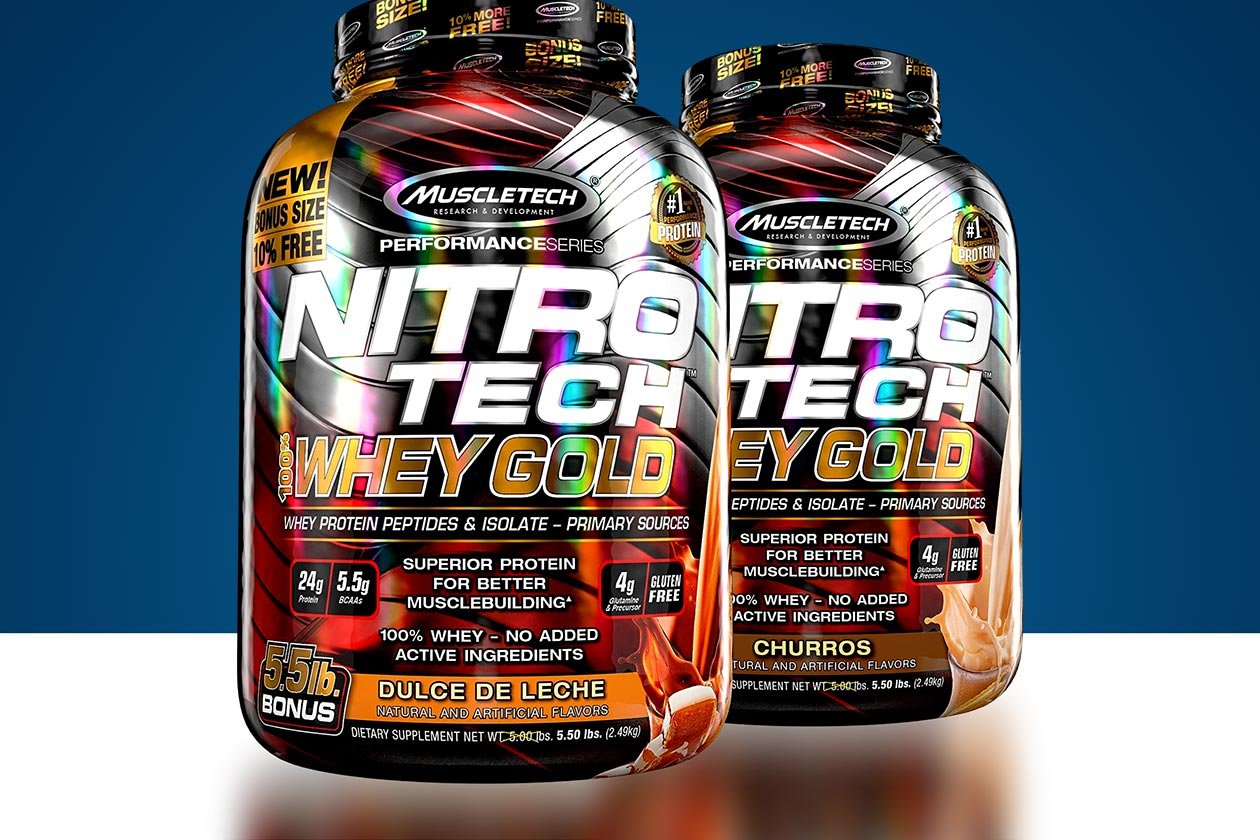 Back at last month's Stack3d Pro Supplement Expo, Muscletech teased the coming of three entirely new flavors for its Stack3d Certified protein powder, Nitro-Tech Whey Gold. The flavors were all said to be internationally inspired recipes, which teamed with their teaser images, we guessed them to be French Toast, Churros, and some kind of Caramel Cake.
Images have now surfaced on two of those all-new Nitro-Tech Whey Gold flavors. It turns out we were spot on with at least one of our guesses, as the new Whey Gold flavors that have had pictures surface are Churros and the delicious looking Dulce De Leche.
Both of Muscletech's new Nitro-Tech Whey Golds will be coming in 2.2 and 5.5lb tub sizes, and as far as we know, are still due to launch sometime this spring.