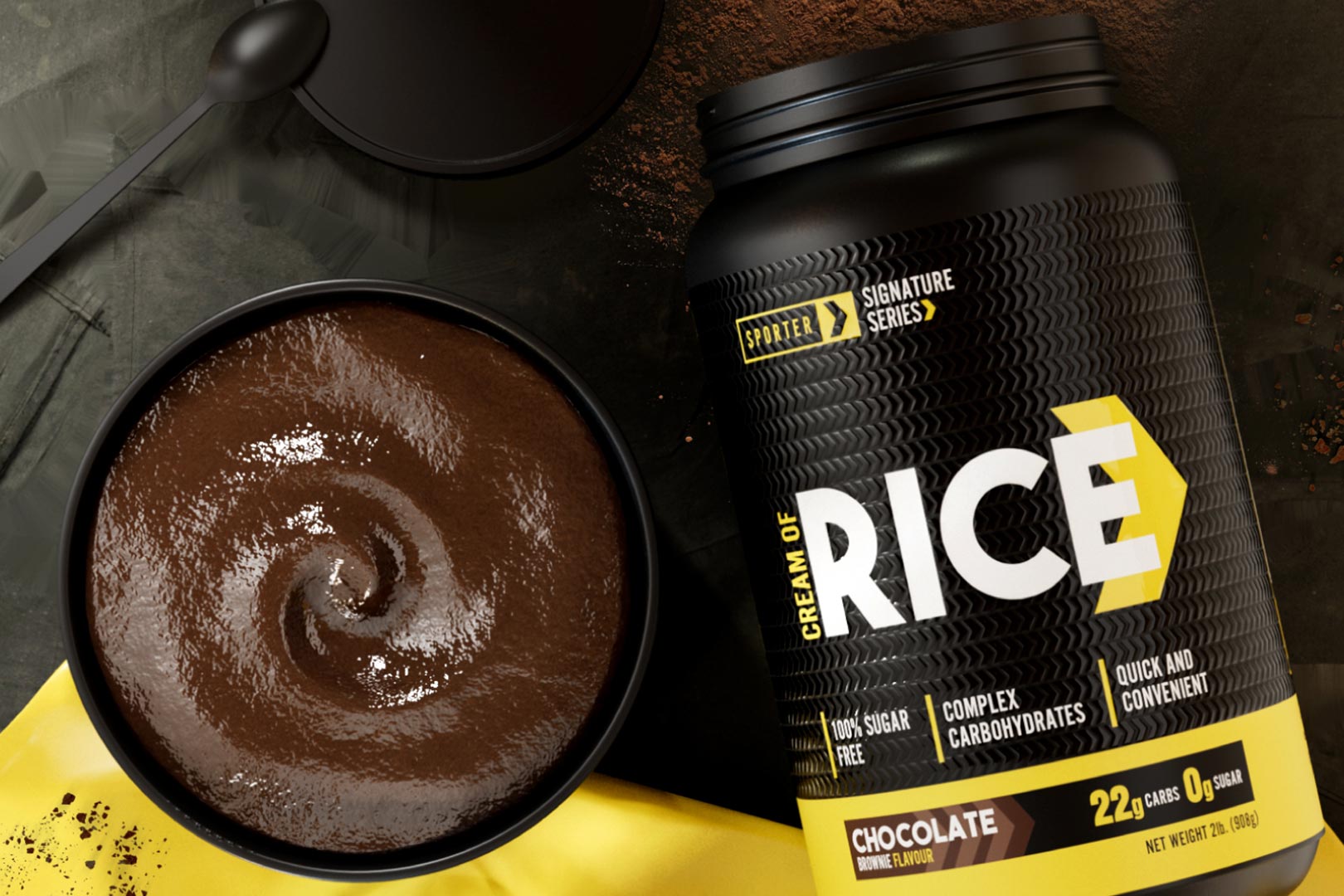 The giant retailer and distributor Sporter in the Middle East, which also holds the title of brand after launching its very own high-calorie mass protein Mass Gainer earlier in the year, has added another item to its growing catalog. All of the supplements Sporter has put together for its line have been relatively simple and straightforward, and that continues in its latest effort with a flavored and unflavored cream of rice, simply named Cream Of Rice.
Sporter's Cream Of Rice is made entirely out of rice flour, and like most cream of rice supplements out there in the sports nutrition industry, it comes with a clean carbohydrate-fueled nutrition profile. Every 30g serving of the rice-based product has 23.4g of carbohydrates, none of that sugar, an almost non-existent amount of fat at 200mg, 2.2g of protein, and 104 calories.
Those macros are for the Unflavored option of Sporter Cream Of Rice, which is neutral, not having any specific flavor, with the only other taste to choose from being Chocolate Brownie, which has just a few carbohydrates less per serving, and, in turn, a pinch fewer calories. Like the brand's already available Mass Gainer and standalone Creatine Monohydrate, Cream Of Rice is available directly from sporter.com at AED57.75 (15.72 USD) for a 2lb tub of Unflavored and AED73.50 for Chocolate Brownie.