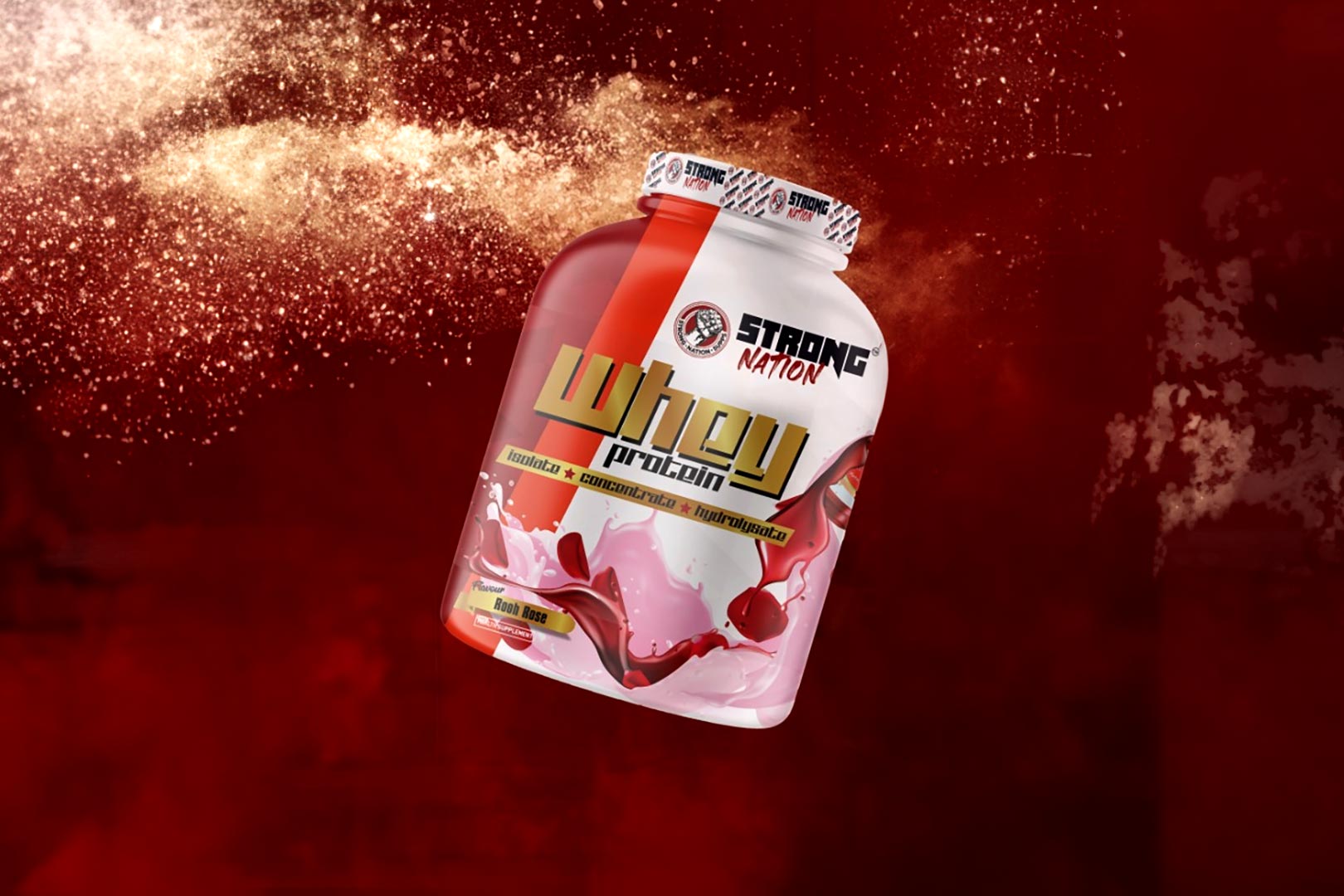 Strong Nation is one of the stronger emerging sports nutrition brands out of India, elevating the competition in the country with more advanced and premium supplements compared to your typical offerings in that part of the world. Whey Protein is one of the many entries the fast-growing brand has in the saturated protein powder category, and despite how new Strong Nation and its products are, that supplement has already been given quite the refresh.
Strong Nation Whey Protein has just undergone several notable changes, starting with the formula, where instead of 24g of protein entirely from whey concentrate, the renewed product gives you a lean source of protein from whey isolate, hydrolysate, and concentrate. The inclusion of isolate and hydrolyzed whey immediately elevates the quality of the supplement, and the other macros remain low at 2.8g of carbohydrates and 1.2g of fat for 118 calories.
The other half of the new and improved Strong Nation Whey Protein is the menu, as it now has a lot more tastes to choose from in Chocolate, Coffee, Caramel Chocolate, a second coffee recipe in Bucks Coffee, Nuts Mania, and the Rooh Afza Rose Syrup-inspired Rooh-Rose. You can find and purchase the revamped Whey Protein on the brand's website, where you'll pay ₹3,899 (46.98 USD) for a 1kg/2.2lb tub and ₹7,199 (86.75 USD) for a larger 2kg/4.4lb.