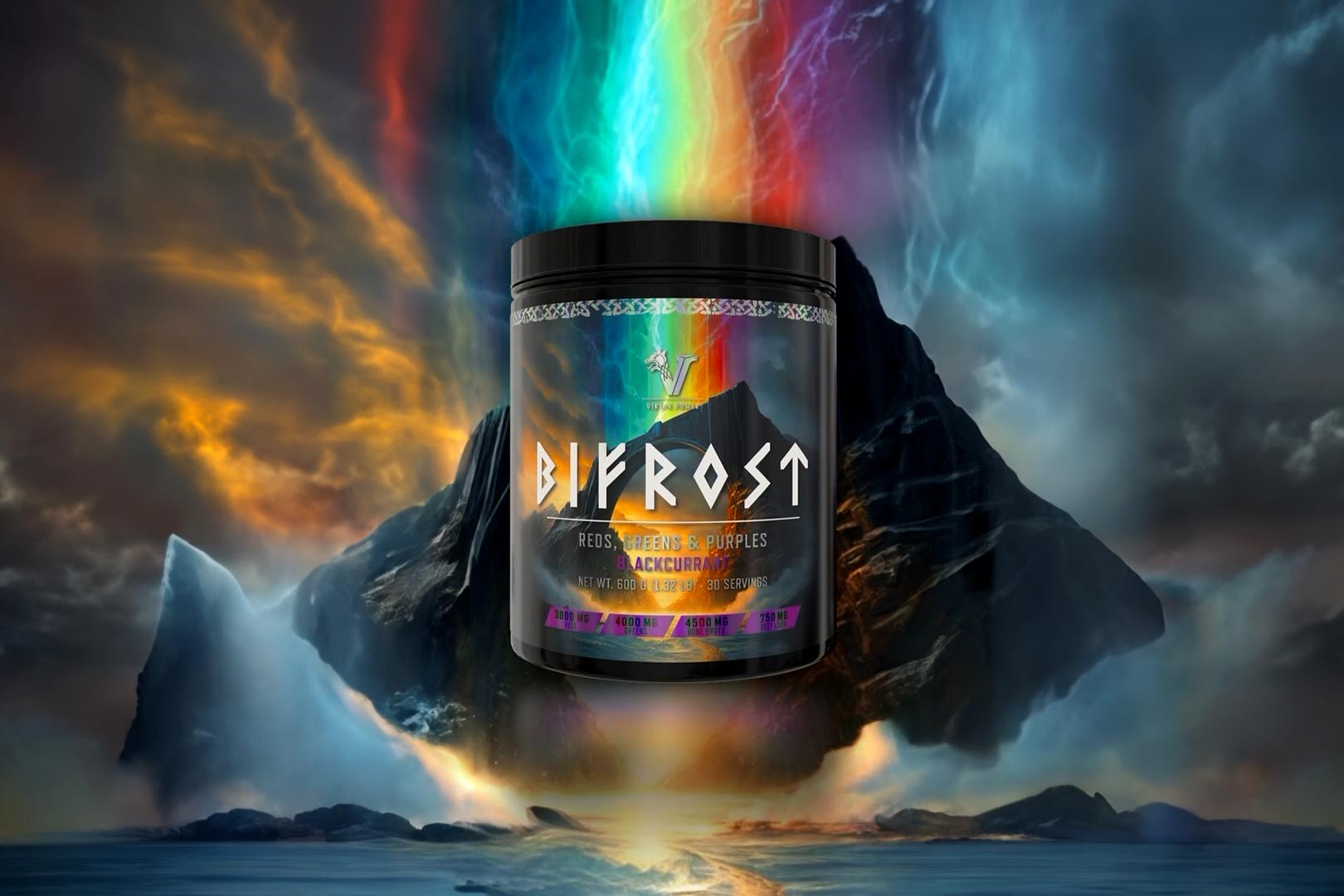 Viking Power has been making an incredibly strong case to take home our annual International Brand Of The Year award for 2023, dropping completely new supplements over the last several months and packing them with some impressive formulas for the growing Swedish market. From the loaded pre-workout Leviathan with 12g of pure citrulline to the hydration formula Tears Of Freya, the brand continues to stay here in the last third of the year with the superfood competitor Viking Power Bifrost.
Bifrost continues Viking Power's advanced approach to the sports nutrition space by bringing together a wide variety of ingredients specific to the superfood category and some you don't often see in this type of product. Viking Power Bifrost certainly has you covered on the superfood side, giving you a combined 4g of greens, including the likes of broccoli, spinach, spirulina, and barley grass, and a combined 3g of fruits with raspberry, beetroot, acai and goji berry, sour cherry, and guava.
To make for a more comprehensive superfood competitor — and that is on an international scale — Viking Power Bifrost has a host of other ingredients complementing the hefty 7g of superfoods. To go with the fruits and veggies, there is 4.5g of bone broth and 750mg of beef liver, 1.1g of fiber, premium LactoSpore probiotics providing 150 million CFUs for gut health, 2g of glutamine, and 90mg of the high-quality DigeZyme blend for digestion.
Viking Power Bifrost is, as mentioned, a powerhouse of a superfood supplement, offering more than most entries in the category, and that goes for the much more competitive American market. The brand has not held back in any of its supplements in 2023, and this is no different, and while superfood products do tend to come down to taste, Viking Power has a solid good reputation, and we don't imagine this being too bad.
Viking Power is a house brand of the reputable Swedish retailer MM Sports, and that is where you'll need to go to get your hands on its premium superfood supplement. The retailer and brand have priced Viking Power Bifrost extremely reasonably, considering how much you get in each of the product's 30 serving tubs at 399 kr (36 USD), although you can bring that down by buying more getting as low as 339 kr (30.59 USD) each for three.