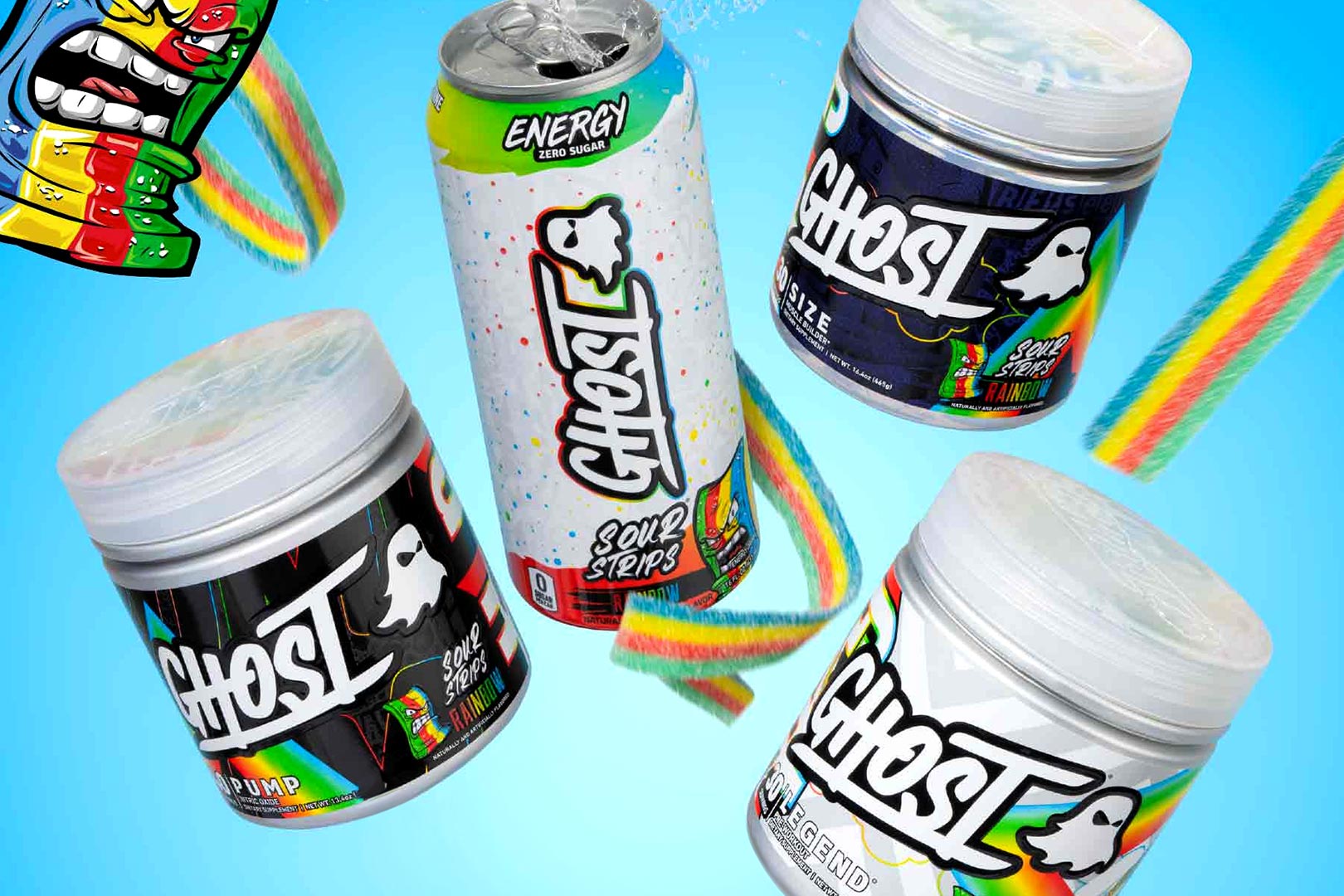 Ghost's highly-anticipated and giant three-way collaboration with Maxx Chewning and his sour candy strips company, Sour Strips, has officially gone live, and if you're wondering why it's launched today, it's because it's Maxx's birthday. Ghost has come together with Sour Strips to create four authentically flavored Rainbow Sour Strips Ghost products in the pre-workout's Ghost Legend and Pump, Ghost Size, and Ghost Energy.
The first place you can purchase the colorful, sweet, and sour candy experience from Ghost, Maxx Chewning, and Sour Strips is the supplement company's own online store. Over at ghostlifestyle.com, full-size tubs of the Rainbow Sour Strips Ghost Legend and Size are available at $44.99, the stackable pump powerhouse Rainbow Sour Strips Ghost Pump is $39.99, and a 12-can case of the Rainbow Sour Strips Ghost Energy Drink is $29.99, with Sour Strips-themed shakers also available.
There was a bundle available where you get tubs of each of the Ghost and Sour Strips supplements, a case of the energy drink, and a shaker at $129.99 — a saving of $43 — although that has already completely sold out. Keep in mind, you can use any of Ghost's ongoing coupon codes from an ambassador or its own "BESEEN" for 20% off, which brings the likes of the Rainbow Sour Strips Ghost Legend from $44.99 to a competitive $36.