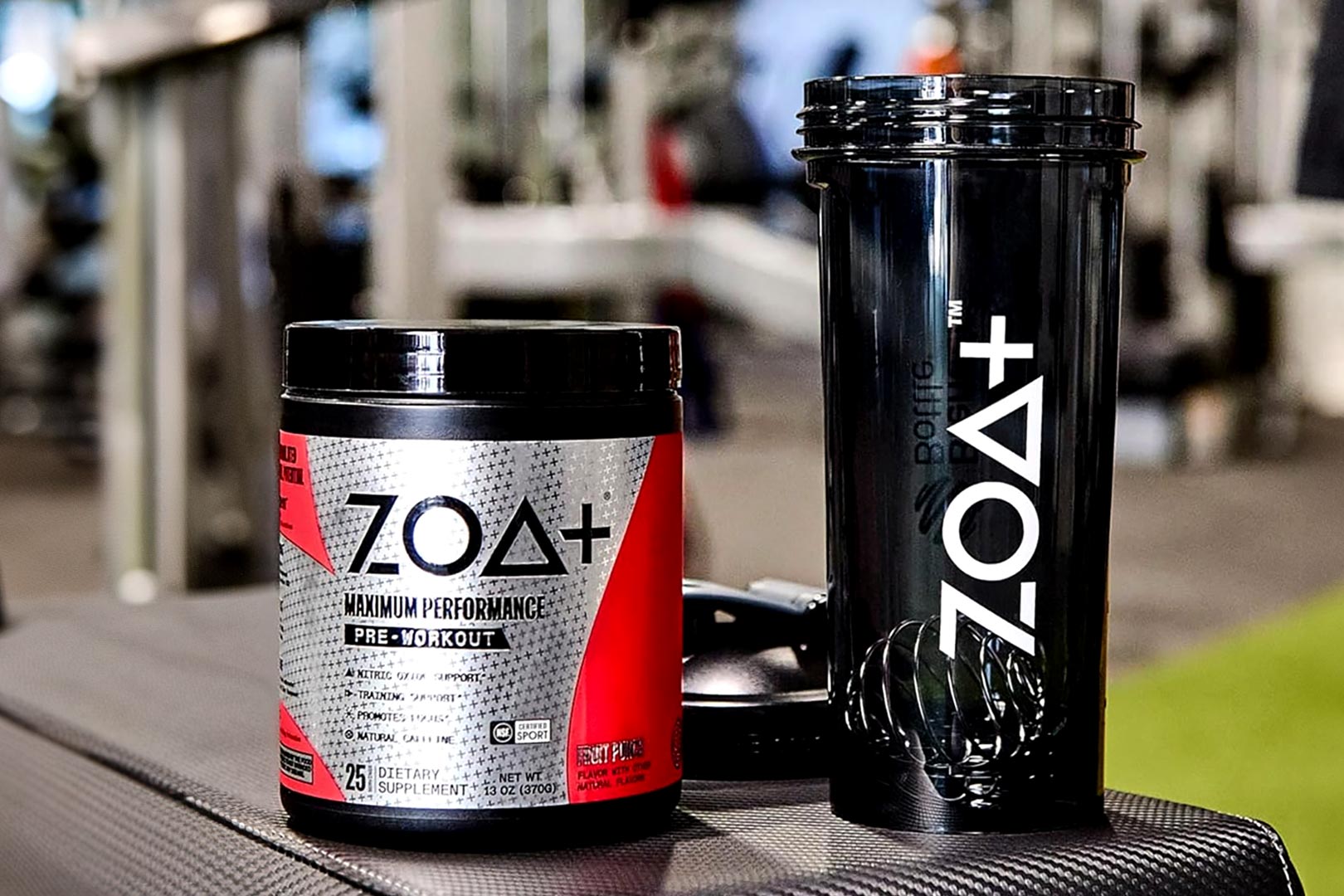 The first-ever traditional format sports nutrition supplement from the beverage brand ZOA, in the ZOA Pre-Workout Powder, has still yet to make its way to market, although we've now got all you need to know about it. When details first rolled out on the product, we had just a brief description of the product, revealing that it has 200mg of natural caffeine, like the ZOA Pre-Workout drink and other ingredients for focus and pumps.
We didn't quite know what to expect from the ZOA Pre-Workout Powder, especially since 200mg of natural caffeine, focus, and pumps didn't sound like a supremely complex formula would be backing it. The complete facts panel for the still upcoming supplement can be seen below, and it's relatively well-rounded, offering support for all of the core pre-workout benefits, from stimulating energy and focus to muscle pumps and performance.
Supporting the energy and focus in the ZOA Pre-Workout Powder is 800mg of tyrosine, 400mg of alpha-GPC, 60mg of ginkgo, and the moderately strong 200mg of caffeine coming from green coffee bean and guayusa. Driving the pumps in the ZOA bulk pre-workout is 4g of pure citrulline and 200mg of Setria glutathione, then finally, for performance, you get the classic 3.2g of beta-alanine, electrolytes, 1.25g of betaine, half a gram of carnitine tartrate, and a gram of CON-CRET branded creatine HCl.
As mentioned, it's not a bad pre-workout formula, covering all of the core benefits and effects, especially performance and endurance, with some reliable ingredients and dosages. There are highlights in the ZOA Pre-Workout Powder that have us feeling like you could throw down two scoops, like the 1.25g of betaine, 4g of citrulline, and 200mg of caffeine, which would jump up to 2.5g, a powerful 8g, and a hard-hitting 400mg, respectively. As far as we know, however, the single scoop is what the brand recommends, especially since two would knock it down to 12 servings a tub.
The ZOA Pre-Workout Powder is expected to launch shortly through the online giant Amazon, where it previously listed a price of $44.99 for a full-size tub. That is right around most competitors in the pre-workout category these days — 40 to $50 — although that may change when the product makes its debut. The powder version of the ZOA Pre-Workout will have a nice selection of flavors, too, in Fruit Punch, Cherry Lime, and a refreshing Wild Berry.