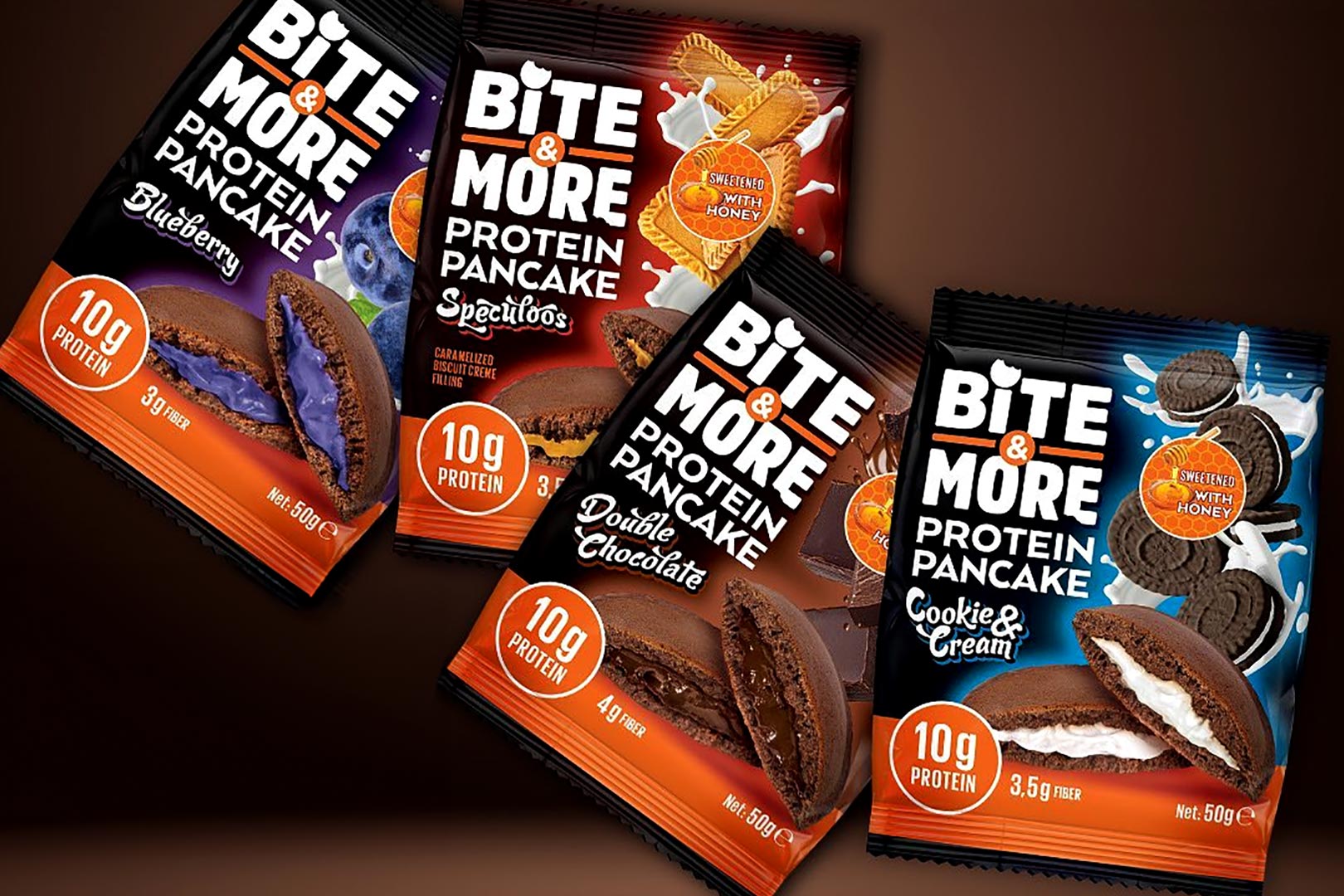 Earlier in the week, Bite and More shared details on another flavor of its original protein snack, Protein Pancake, a soft and fluffy pancake featuring a flavorful creamy center, all packing a robust 10g of protein. The extension we posted about was Speculoos, based on the popular European caramel biscuit of the same name, and like all of the other options on the menu for the product, it is deliciously sweetened with honey.
It turns out Bite and More in Turkey has a little more than just a Speculoos flavor to add to Protein Pancake. The brand has actually doubled the menu of its flagship functional food, taking it from its original four to eight, including Speculoos. The other three options joining Bite and More's first set of flavors in Chocolate, Caramel, Strawberry, and Vanilla is Double Chocolate, Blueberry, and the sweet cream-filled Cookies & Cream.
Interestingly, all four of Bite and More's latest flavors are a little more than new experiences; they're additionally chocolate-flavored, where the fluffy pancake — not the gooey center — has a chocolate taste to it instead of a classic pancake. Basically, all of the flavors, from Speculoos to Blueberry, have a chocolate twist, which certainly spices things up and gives Bite and More's Protein Pancake a whole different side to its menu.