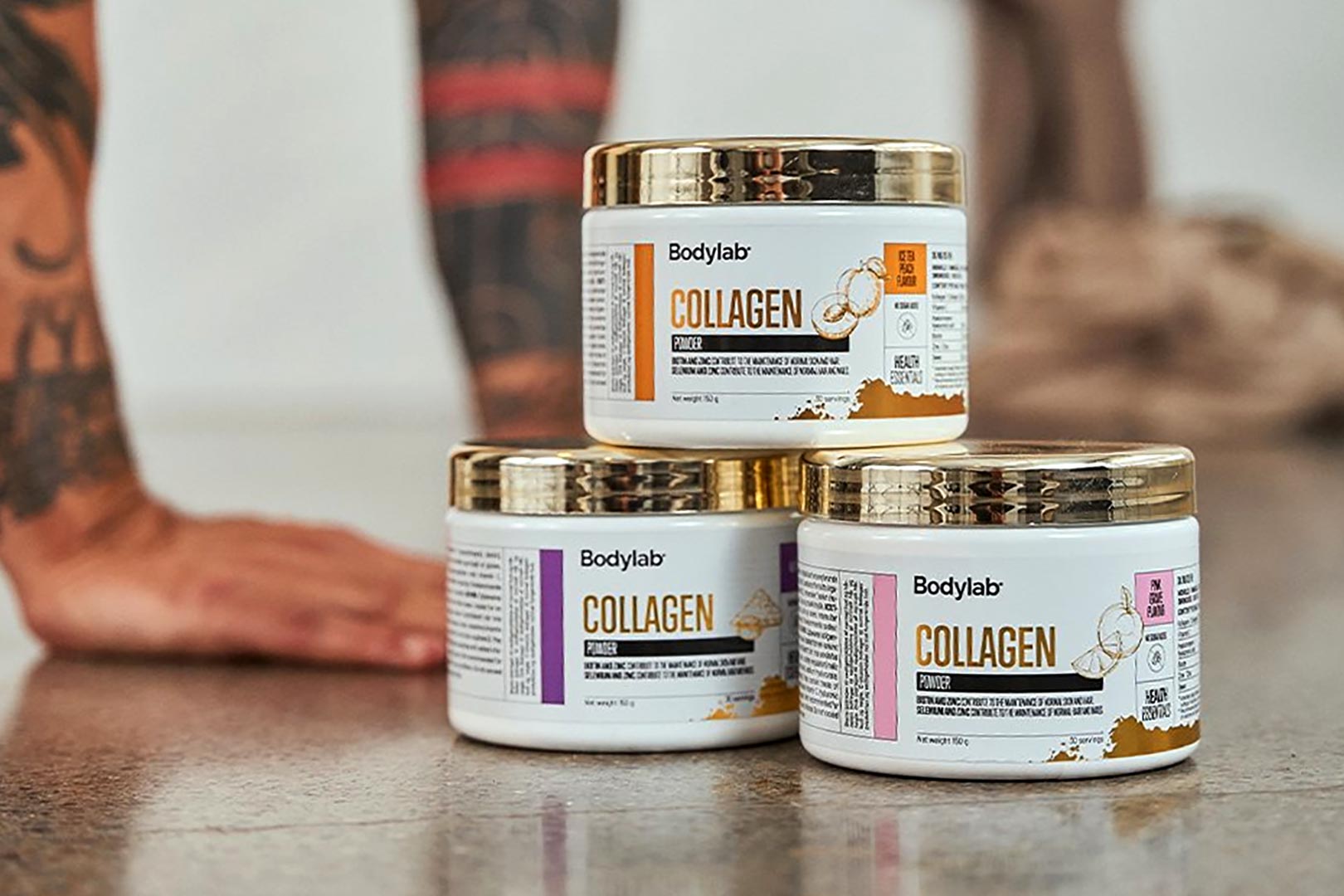 Life Pro Nutrition isn't the only European sports nutrition brand that is rolling out a collagen supplement this week; Bodylab in Denmark is also getting in on the popular beauty-supporting category. The product is straightforwardly named Bodylab Collagen, and while it doesn't go quite as deep on the premium side as Life Pro's Glow Up Collagen, it is not as straightforward as a bulk tub of unflavored or even flavored collagen.
Bodylab Collagen comes with the usual 30 servings a bottle, and inside each of those servings is 3.2g of standard collagen to support healthy hair, skin, and nails, and 80mg of the reliable antioxidant vitamin C to improve collagen synthesis. The Danish sports nutrition competitor has included biotin as well at 7.5mcg, another light entry in 1.5mg of zinc, 8.5mcg of selenium, and one more component in 50mg of hyaluronic acid.
The newly released Bodylab Collagen is the first supplement of any kind from the brand to feature collagen, making it rather important. Bodylab has given the product a premium price tag, sitting at DKK 229 (32.38 USD) through its own online store in an unflavored option called Neutral, Ice Tea Peach, and Pink Grape flavors. Interestingly, you can only purchase Bodylab Collagen by subscribing to receive it monthly, although you are rewarded, as every two units after your first is DKK 169 (23.90 USD).