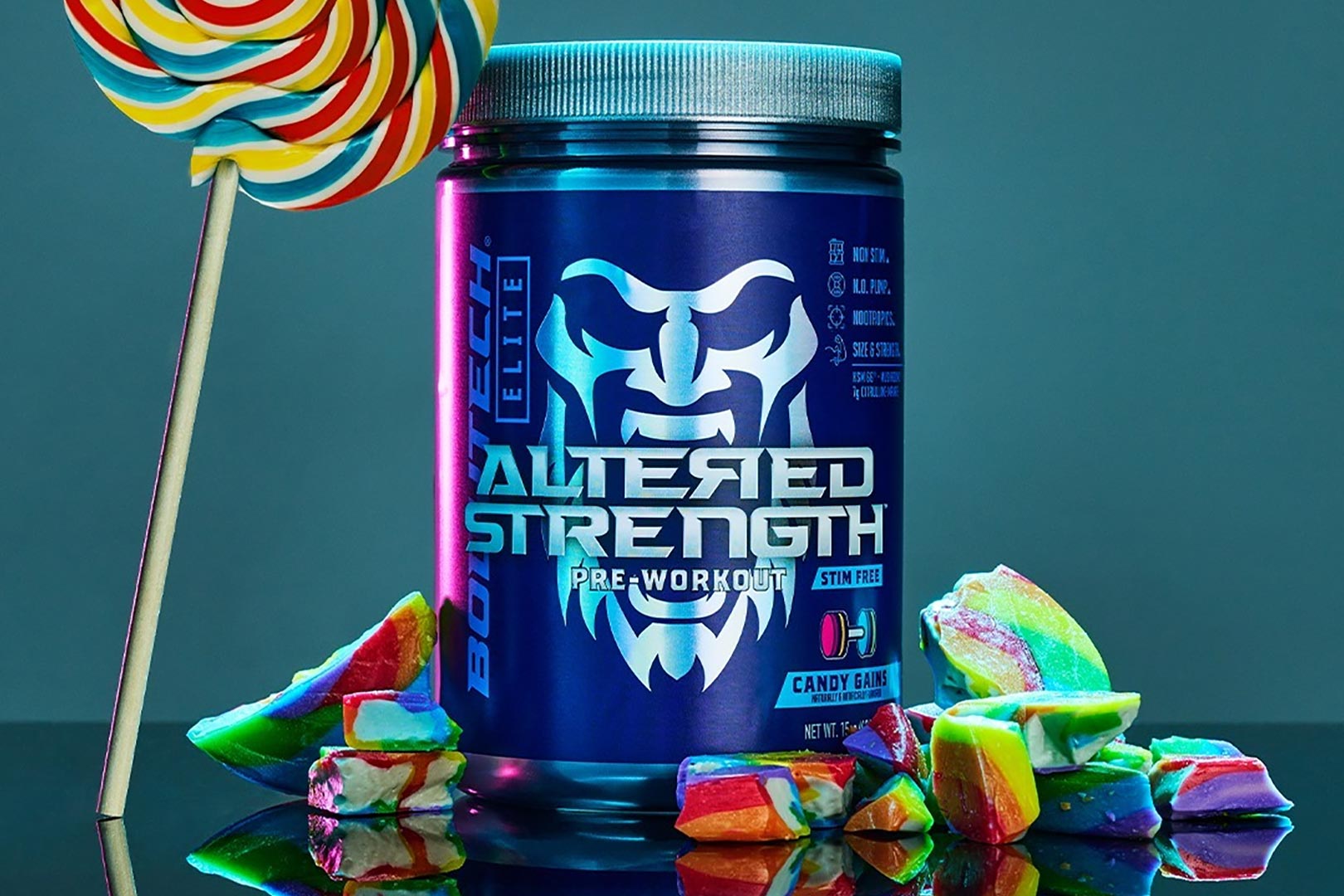 Altered Strength is the premier pre-workout from The Vitamin Shoppe's house brand BodyTech, coming to market over a year ago in July of last year, and here in 2023, it got two new flavor options in Cherry Ice and the DC Comics collaboration, The Dark Knight Berry. The supplement is in the spotlight here today as the retailer and brand are giving Altered Strength even more attention, although this time, it's not about a flavor extension.
The Vitamin Shoppe and BodyTech have introduced an alternative version of the Altered Strength pre-workout that sets itself apart from the original by officially being titled Altered Strength Stim-Free. The supplement is indeed a version of Altered Strength without any stimulants, but the brand hasn't taken the quick way around and simply removed the stimulants.
Altered Strength Stim-Free has all of the same ingredients as the regular edition of the pre-workout, including 3.2g of high-quality CarnoSyn beta-alanine, 100mg of the multi-benefit KSM-66 ashwagandha, and a solid 7g of citrulline malate. Being stimulant-free, the brand has completely removed caffeine from Altered Strength as well as theobromine, and in their absence, BodyTech has added half a gram of tyrosine and increased the AlphaSize alpha-gpc to 300mg to ramp up the focus and cognition.
The Vitamin Shoppe and BodyTech have done a good job on Altered Strength Stim-Free, clearly making it more than just Altered Strength without stimulating caffeine and theobromine; they've improved the nootropic portion to squeeze in some focus in place of the energy. The supplement comes in the one original Altered Strength flavor of Candy Gains, and it carries the same price of $47.99 for a tub of 30 servings.