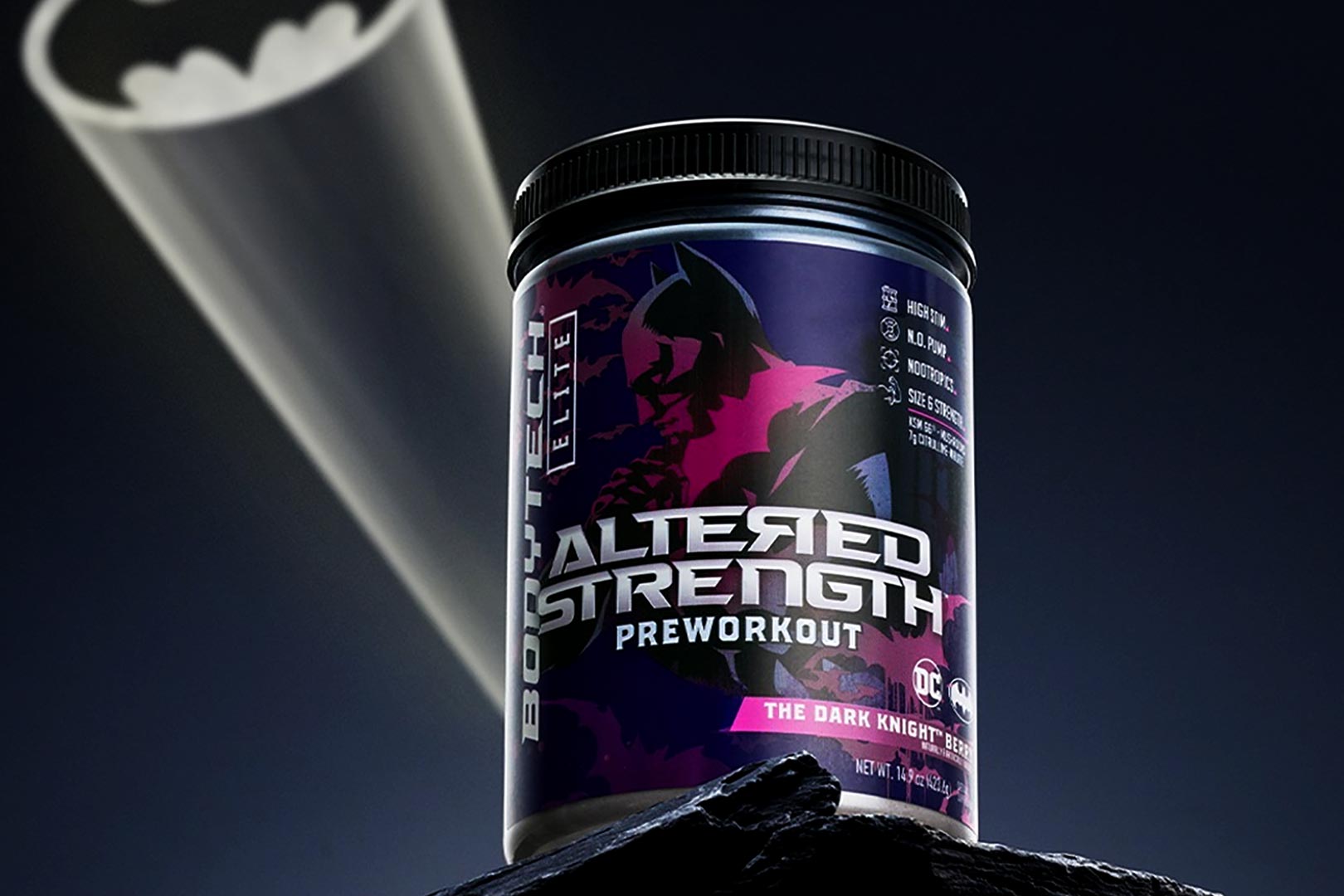 While GNC partnered with the team at Marvel for a handful of Marvel superhero-themed products like Captain America's Star-Spangled Birthday Cake 100% Whey, the other major supplement store, The Vitamin Shoppe, got together with DC Comics. Under its BodyTech brand, last year, the retailer produced several authentic DC superhero products such as Wonder Woman's Rainbow Sherbet Whey Protein Isolate and Batman's Gotham City Grape Micronized Creatine.
The Vitamin Shoppe actually rolled out its collaboration with DC Comics around this time in 2023, so it's fitting to see the first addition to that partnership has been announced this week with a special edition flavor of BodyTech's premium pre-workout Altered Strength. The supplement that features 7g of citrulline malate, high-quality CarnoSyn beta-alanine, and multi-benefit KSM-66 now has a Batman-themed flavor in an authentic Dark Knight Berry Altered Strength.
The Vitamin Shoppe and BodyTech have gone the whole nine yards in their latest DC Comics collaboration, giving The Dark Knight Berry Altered Strength an alternative label design with the caped crusader darkly lit in the background. Over at vitaminshoppe.com, the authentic flavor carries the same price as the other four tastes available for the packed-out pre-workout at $47.99 for a tub of 30 full servings, 50% more than the common 20 servings.