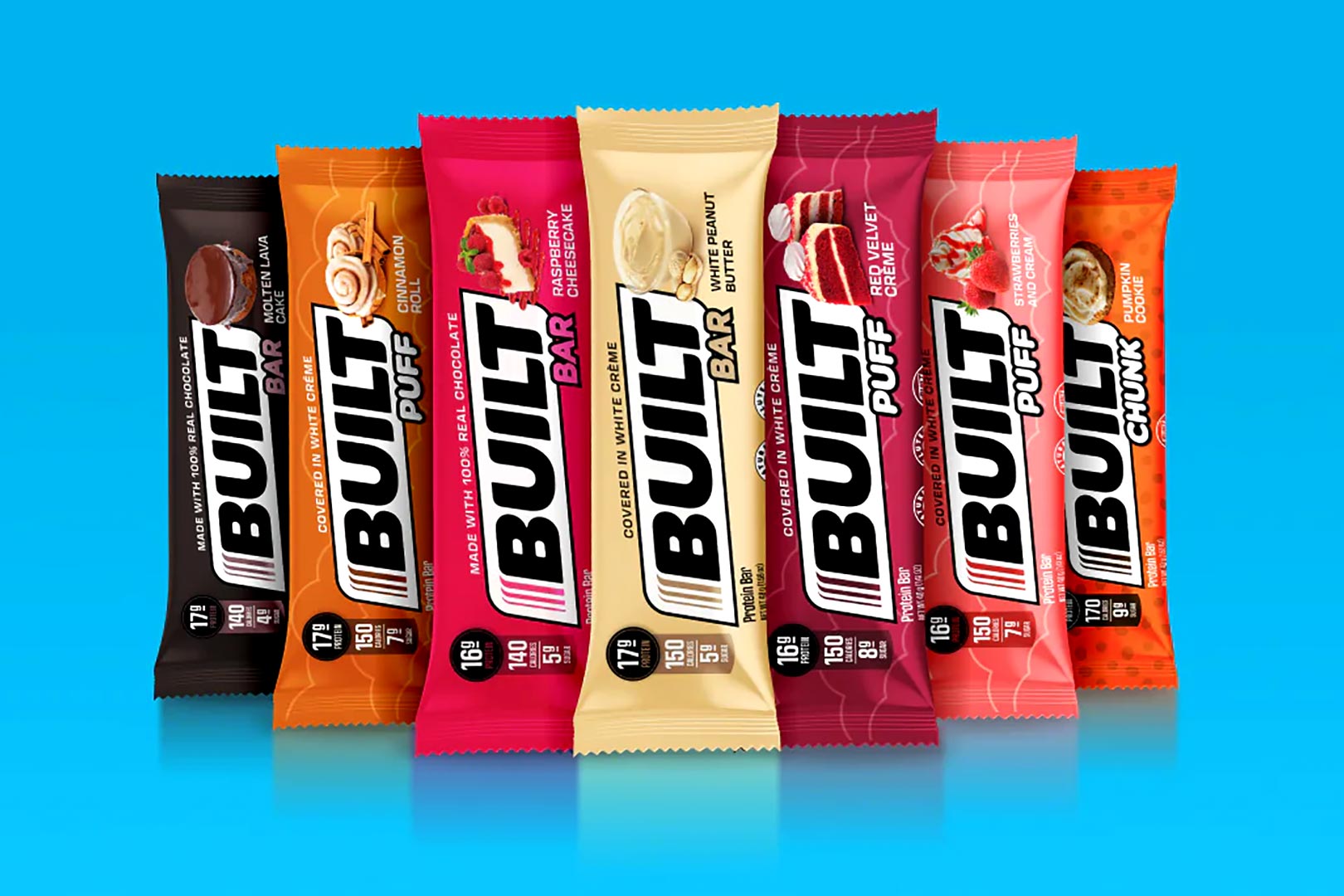 The busy team at the functional company Built Brands has a bunch of developments to share this week that go far beyond your typical flavor extension or two, although it does involve new experiences. Firstly, the brand behind the soft and smooth Built Bar has created the Build Your Own Box, which is precisely what it's called, a box of 12 bars where you get more than the usual single flavor with four each of your choice of three.
Built Brands Build Your Own Box has arrived alongside an interesting twist, where there are seven products you get to choose from, none of them being the protein snacks or flavors you usually get from the company. Those seven are actually all completely new creations with White Peanut Butter, Raspberry Cheesecake, and Molten Lava Cake for the Built Bar, Cinnamon Roll, Strawberries and Cream, and Red Velvet Creme Built Puff, and lastly, Built Chunk in a seasonal Pumpkin Cookie.
Those are the only products you have to choose from in the Build Your Own Box, and considering the feature is promoted as limited time, we're guessing each of those items is as well, making this whole launch even more exclusive and important than your typical flavor drop. The only way to indeed, Build Your Own Box, is through built.com, where any combination is $29.99, and you can purchase the flavors outside of the bundle.