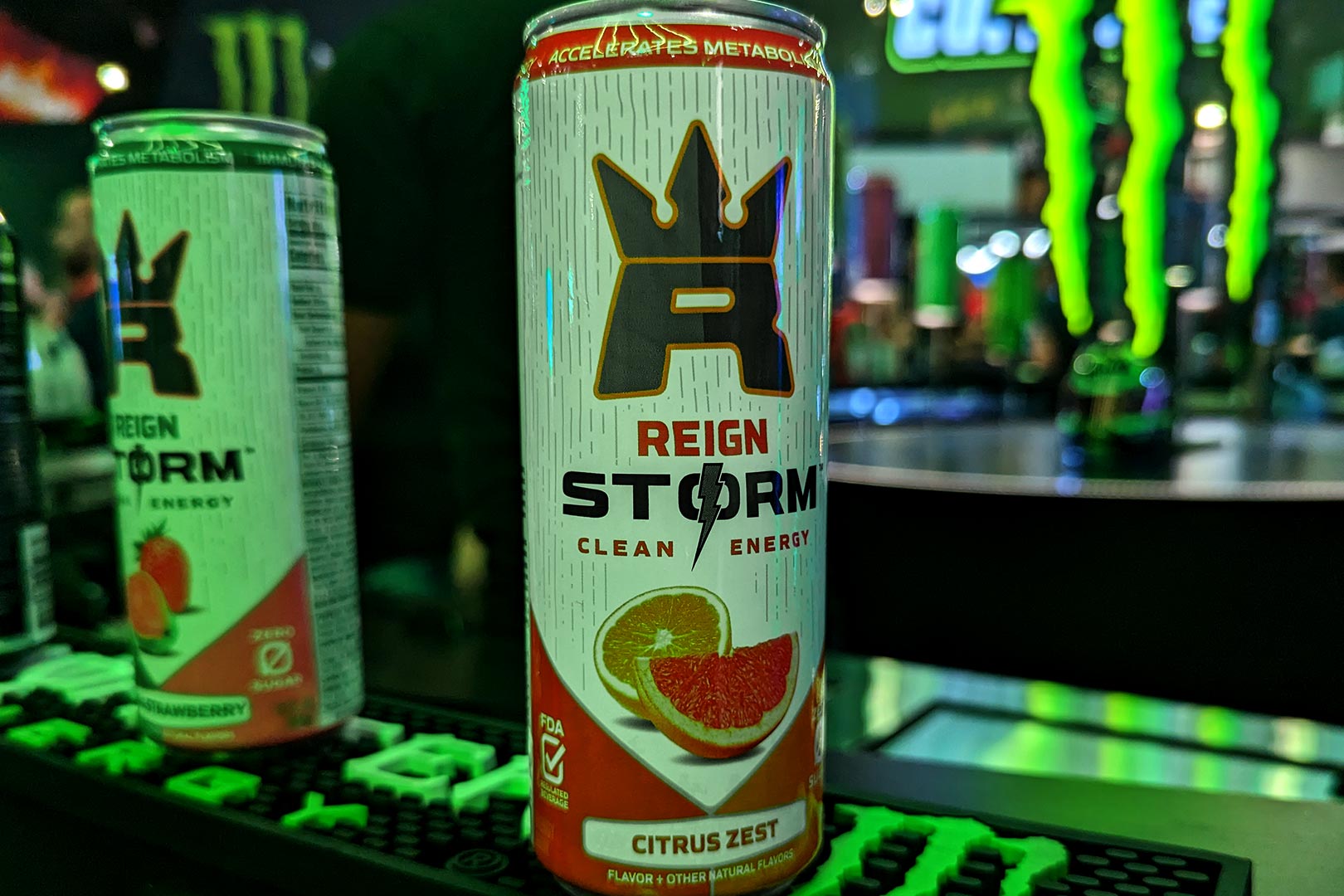 For the first time in about a year, the original Reign Total Body Fuel beverage is getting a new flavor, unveiled and sampled at this year's NACS convention in Atlanta with Sour Gummy Worm. That extension is not alone, as the high-powered performance drink is coming alongside new additions to Reign's clean, white-branded competitor Reign Storm, which currently has the same four tastes it initially hit the market with.
The original flavors of the Reign Storm Clean Energy Drink are Kiwi Blend, Harvest Grape, Valencia Orange, and Peach Nectarine, and again, those are the same four you'll find in stores and on shelves since its debut earlier this year. At NACS, flavors number five and six are being sampled alongside Sour Gummy Worm for Reign's flagship beverage, and they are Guava Strawberry Reign Storm and a Citrus Zest Reign Storm.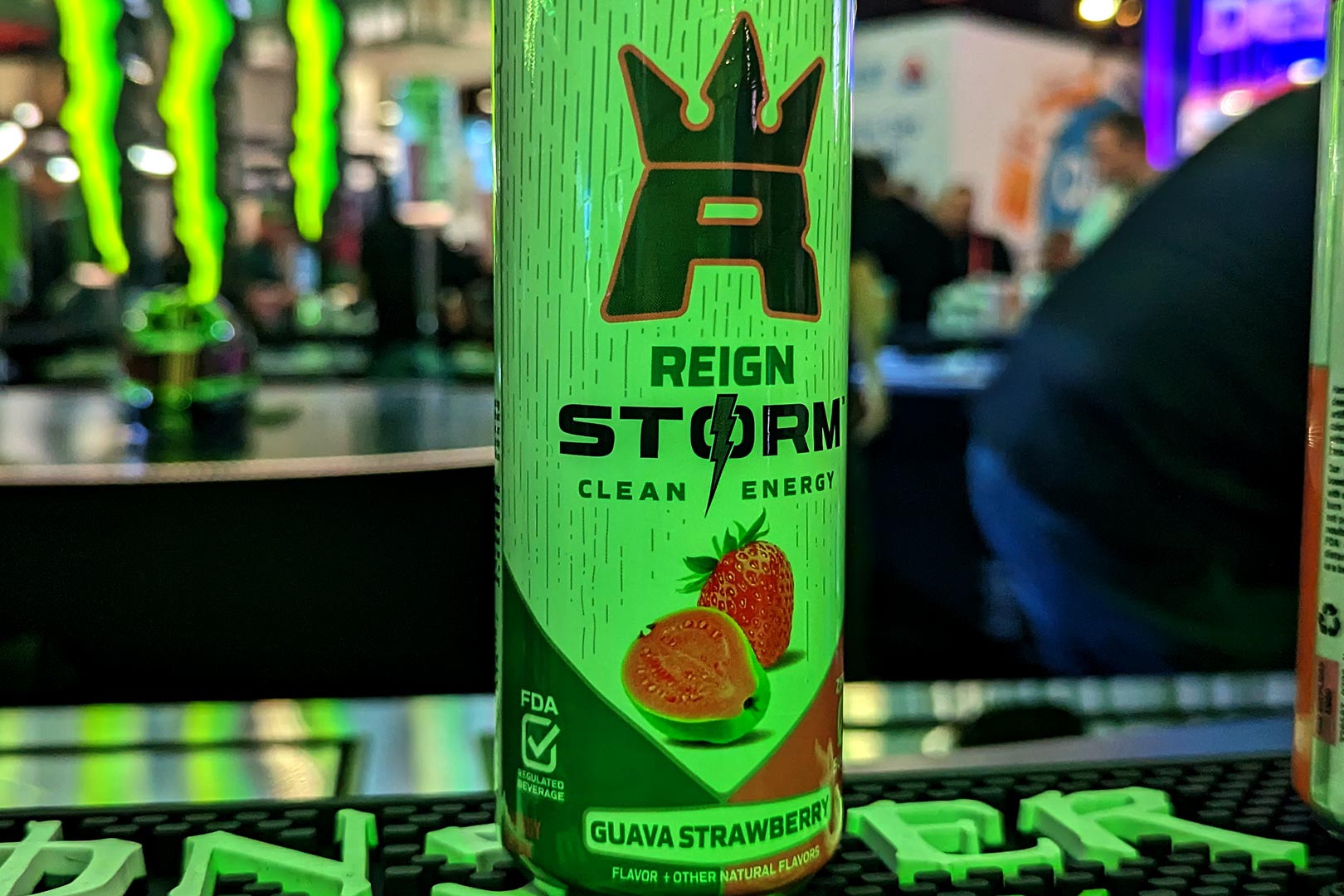 Both of those flavor extensions are expected to hit the market in a few months in January of next year, and, of course, they feature all of the same great highlights fans have come to expect from Reign's clean energy drink competitor. The formula that'll be in Guava Strawberry Reign Storm and a Citrus Zest Reign Storm includes B vitamins, guarana, ginseng, green tea, 200mg of natural caffeine, no sugar, and a low ten calories.