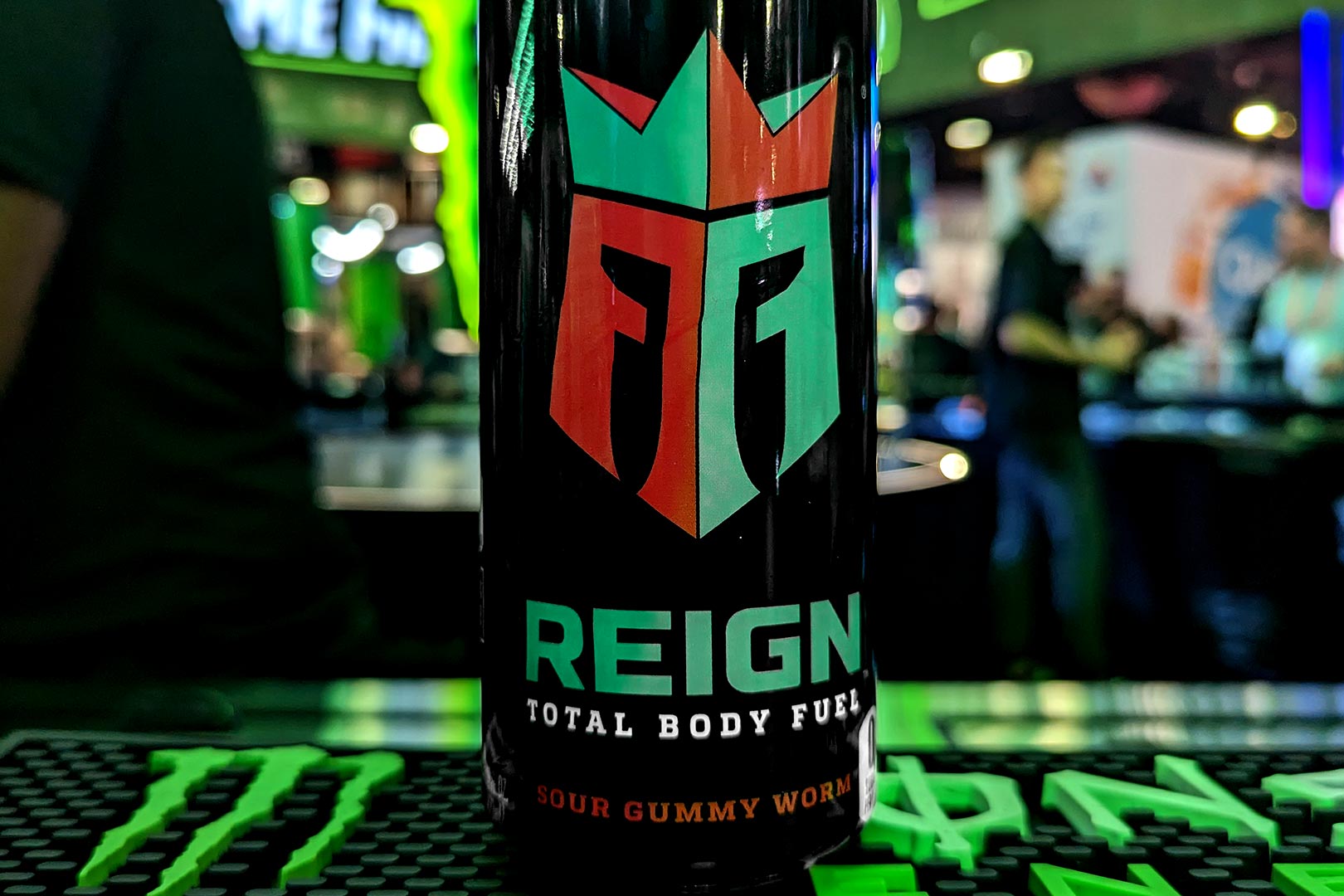 The last new flavor we saw for the performance beverage Reign Total Body Fuel, from the Monster Beverage Corporation, was Tropical Storm, and that hit the market about a year ago. We haven't seen any flavor action for the product since then, excluding the clean energy spin-off, Reign Storm. At the giant convenience convention NACS, Reign is on display with an exciting new Sour Gummy Worm Reign energy drink.
This is the second openly candy-themed flavor that's been put together for the Reign Total Body Fuel beverage, the other two being White Gummy Bear and Reignbow Sherbet. The goal on this one feels like a handful of gummy worms, delivering a sweet candy-type taste but with no sugar and only ten calories a can. Sour Gummy Worm Reign energy drink has all of the usual highlights, including BCAAs, coQ10, and 300mg of caffeine.
Like Monster Ultra's flavor extension on show and sampling at NACS in Ultra Fantasy Ruby Red, Sour Gummy Worm Reign energy drink has only been unveiled for now and won't be available for another few months, due to arrive somewhere in the first quarter of next year.