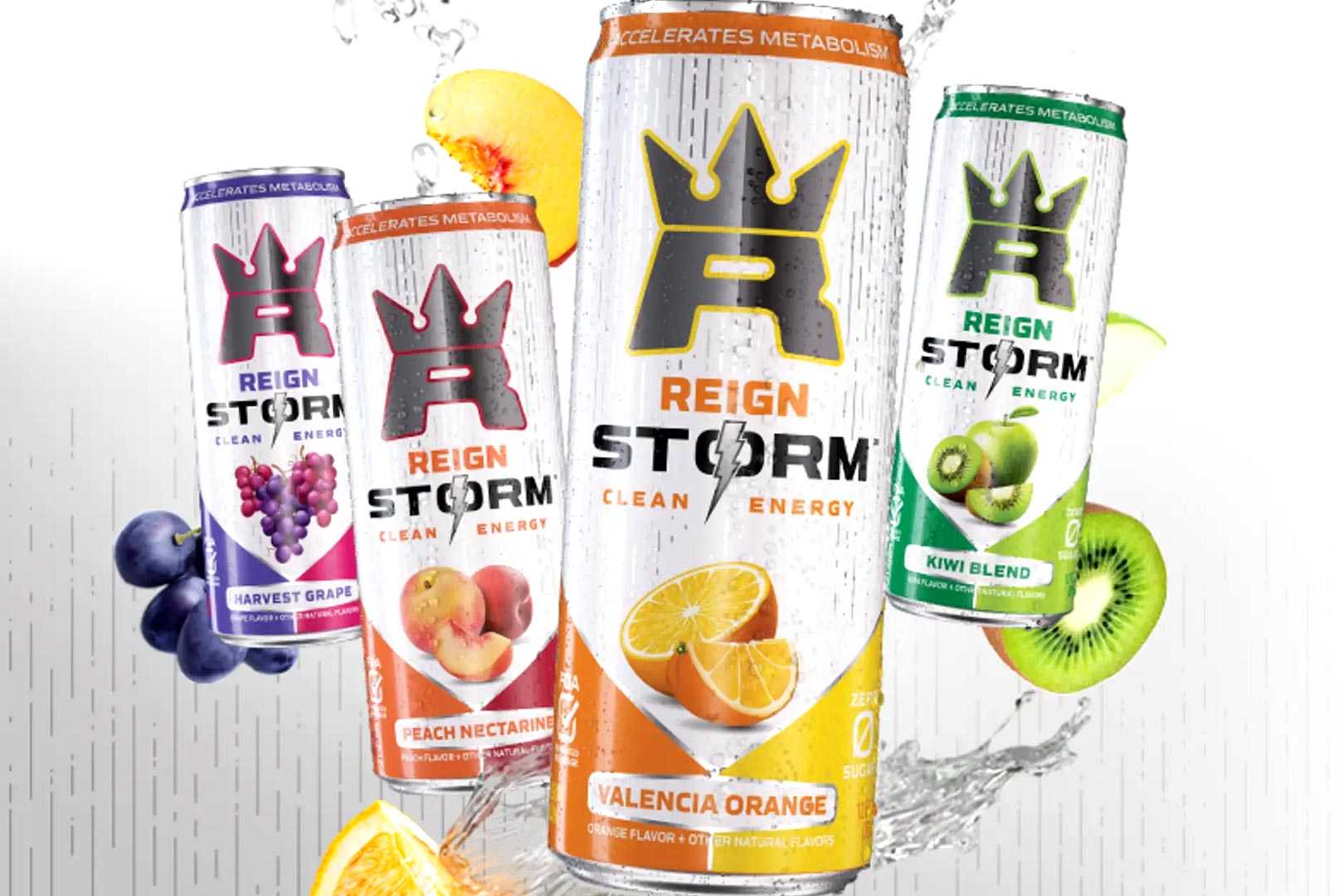 Monster has been making big moves this year, announcing several new flavors for its extensive selection of energy drinks and expansions into different areas of the beverage space, with the likes of Monster Beast Unleashed and Monster Tour Water. Another addition to the giant's growing catalog is Reign Storm, a clean energy drink designed for its Reign brand and its two other products in Total Body Fuel and Inferno.
For those eagerly awaiting the arrival of Reign Storm — featuring ingredients for energy, immune health, and fat loss — it recently began rolling out and has been showing up in regular Reign stores and stockists. If you would like one of the easiest places to go and get your hands on the product, the online retail powerhouse Amazon is now stocking the Reign Storm clean energy drink in four fruity flavors at $23.99 for a case of 12.
The menu of Reign Storm consists of Harvest Grape, Kiwi Blend, Peach Nectarine, and Valencia Orange, all of which are completely sugar-free and have only ten calories in a slim and sleek 12oz can. The main ingredients in the beverage providing its key benefits include 200mg of natural caffeine for energy, green tea extract, ginseng, and a blend of vitamins such as C, B6, and B12, to support immunity and general health.