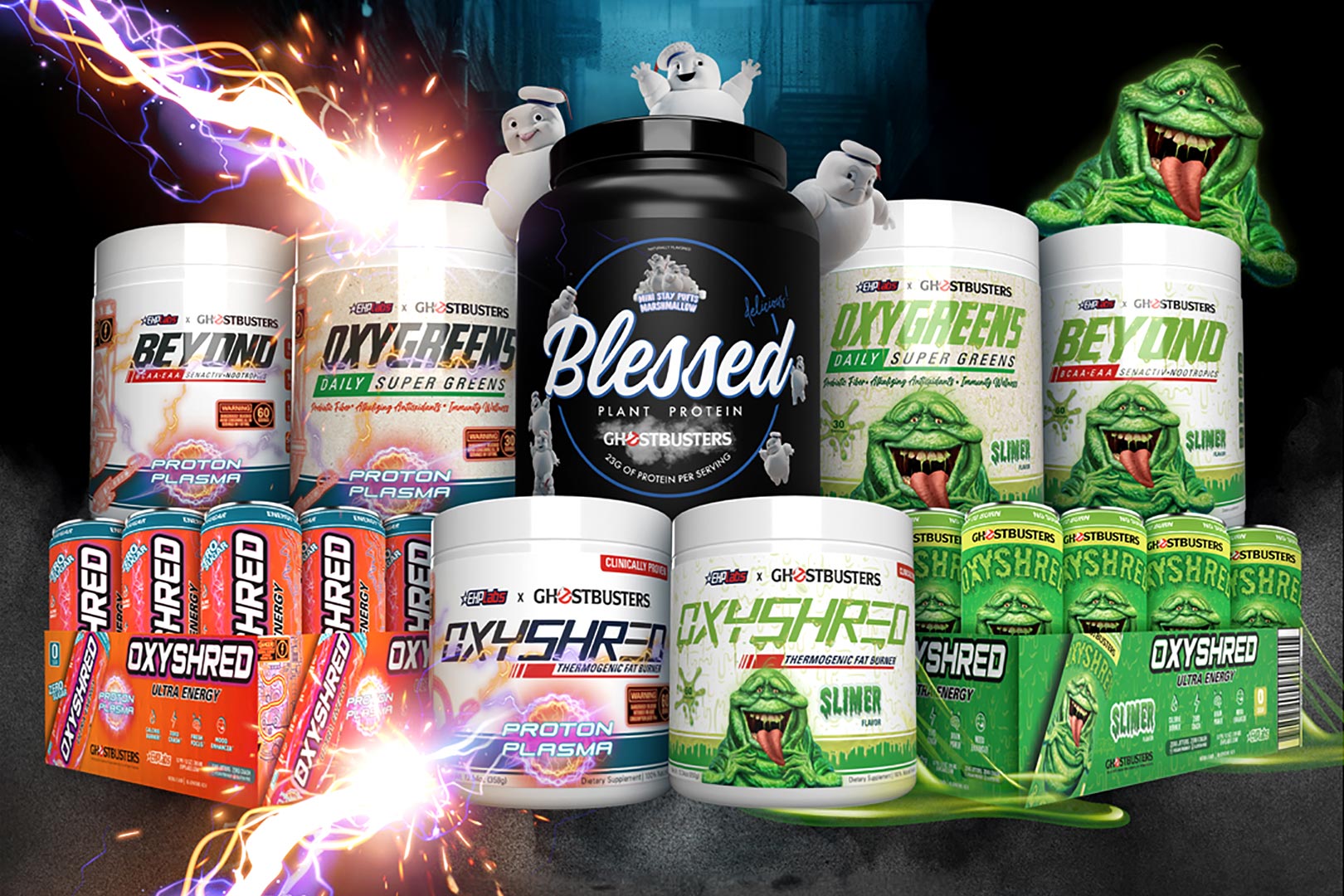 EHP Labs has announced its first-ever authentic collaboration, and it is one of the most extensive initial collections we've ever seen from a sports nutrition brand, as it involves a lot more than one or two products. EHP Labs has teamed up with the legendary film franchise Ghostbusters, which has spawned four major movies, including the recent Ghostbusters: Afterlife, animated TV shows, video games, toys, and so much more.
Nine Ghostbusters-themed products
Throughout the world of Ghostbusters, there are several key characters outside of the various members of the Ghostbusters team, and it is there with those characters that EHP Labs has teamed up with the franchise and created flavors around. As mentioned, the collaboration between the two is extensive, involving three different flavors spread across four different supplements and a beverage, totaling nine products altogether.
The authentic collaboration from EHP Labs and Ghostbusters includes a Proton Plasma flavor for the fat burner OxyShred, the Oxyshred Energy drink, the superfood formula OxyGreens, and the amino Beyond BCAA EAA. Next is a Slimer flavor, based on the bad-turned-good guy of the same name, and that is for all of the same products as Proton Plasma. The last entry is based on the original villain, the Stay-Puft Marshmallow Man, with a Mini Stay Pufts Marshmallow flavor of Blessed Plant Protein.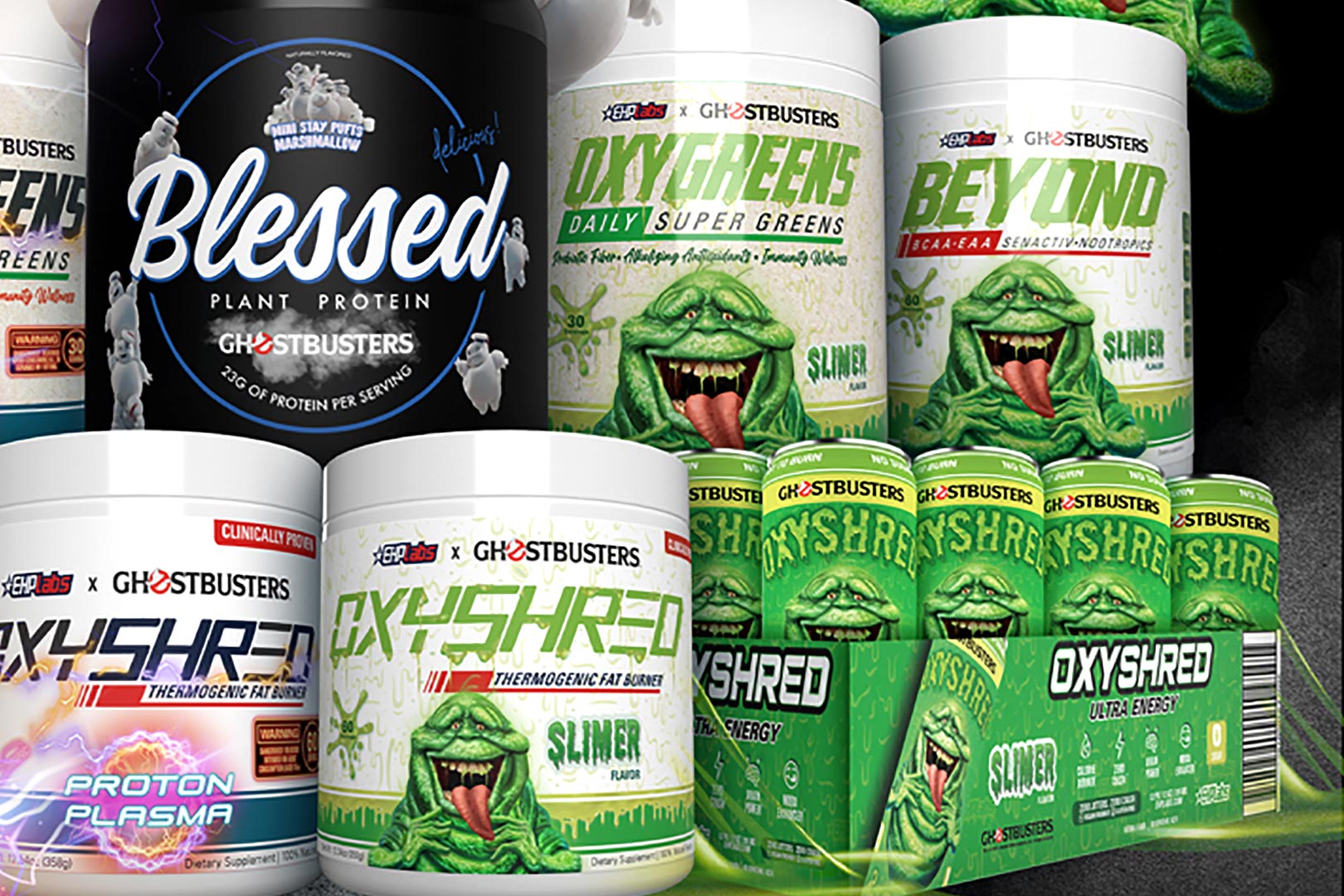 What do Proton Plasma and Slimer taste like?
While the Mini Stay Pufts Marshmallow flavor is rather self-explanatory, or at least you know the type of taste you're in for, that's not the case with Proton Plasma and Slimer for OxyShred, OxyShred Energy, OxyGreens, and Beyond BCAA EAA. EHP Labs has been kind enough to confirm what exactly those flavors are meant to taste like, with Proton Plasma being tropical tangerine and Slimer tropical lime inspired by Hi-C's original Ecto Cooler.
EHP Labs has been heavily hyping its first-ever collaboration, and with all of the details out there, we can safely say it was all worth it. Again, this is one of the most extensive authentic partnerships we've seen launched at any one time, and you can look forward to trying it all later this month.