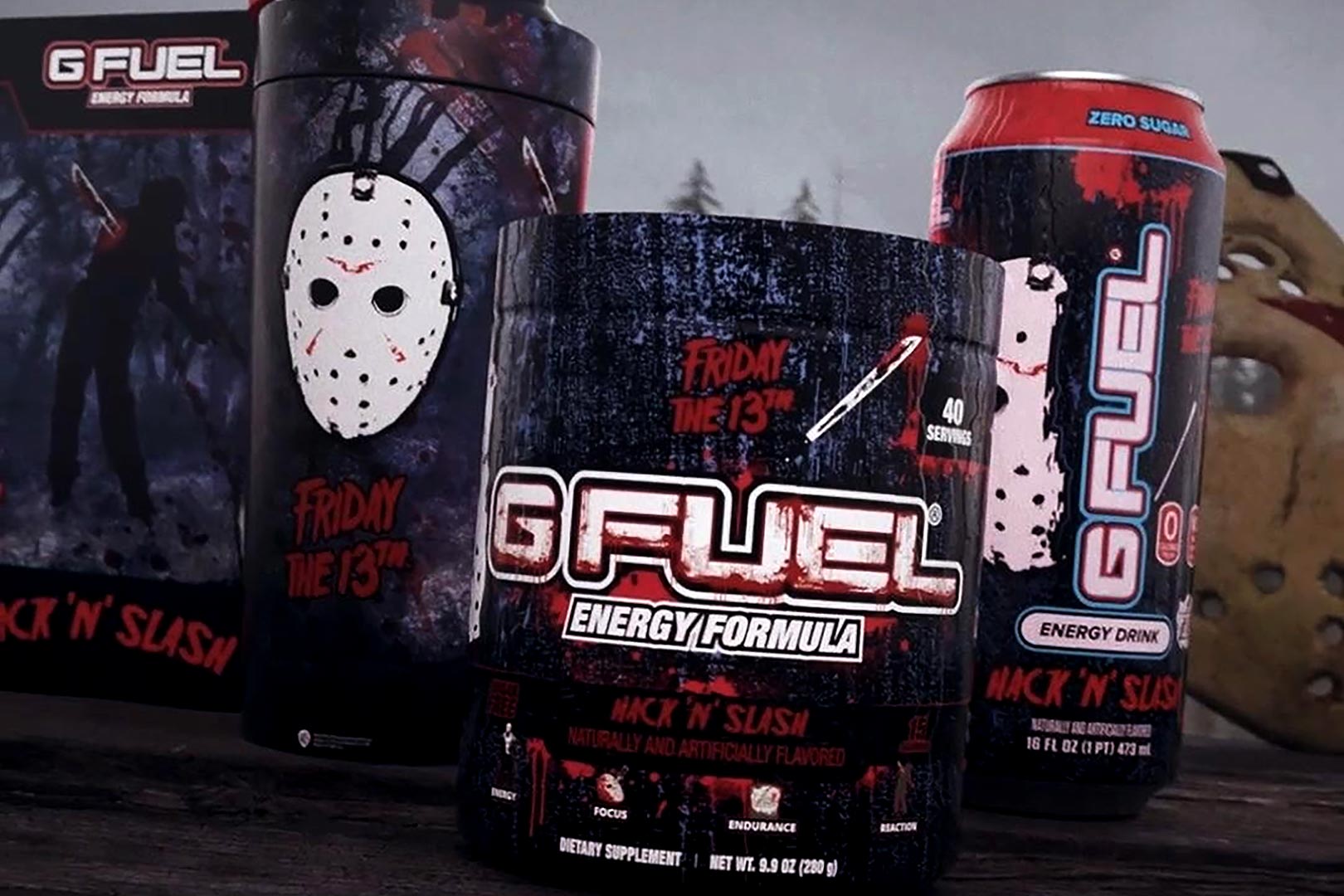 G Fuel got a lot of attention when it revealed and released its awesome collection of authentic flavor collaborations for Halloween, and deservedly so. It was a family of special edition flavors of the gaming brand's popular energy drink, each of them themed around an iconic horror film, perfect for Halloween. The list included Jason's Hack 'N' Slash, Chucky's Good Guys, and Freddy Krueger's Dream Demon, and as per usual, G Fuel individually branded the collaborations.
Interestingly, all of those horror film partnership products were for the G Fuel energy drink, but as most fans of the popular gaming specialist will know, it's not often the beverage gets something, and the supplement counterpart, Energy Formula, does not. Details have since come in that each of those energy drink flavor innovations, Hack 'N' Slash, Good Guys, and Dream Demon, are being released in G Fuel's flagship product; in fact, two of them have already been listed at gfuel.com.
As far as we know, the powder versions of Jason's Hack 'N' Slash, Chucky's Good Guys, and Freddy Frueger's Dream Demon will all be the same or at least similar to the beverages such as Dream Demon having a tart fruit punch taste. Again, two of the three are already listed on G Fuel's website — not in stock, but listed — with the one missing being Chucky's Good Guys, although that has been confirmed as coming sometime soon.