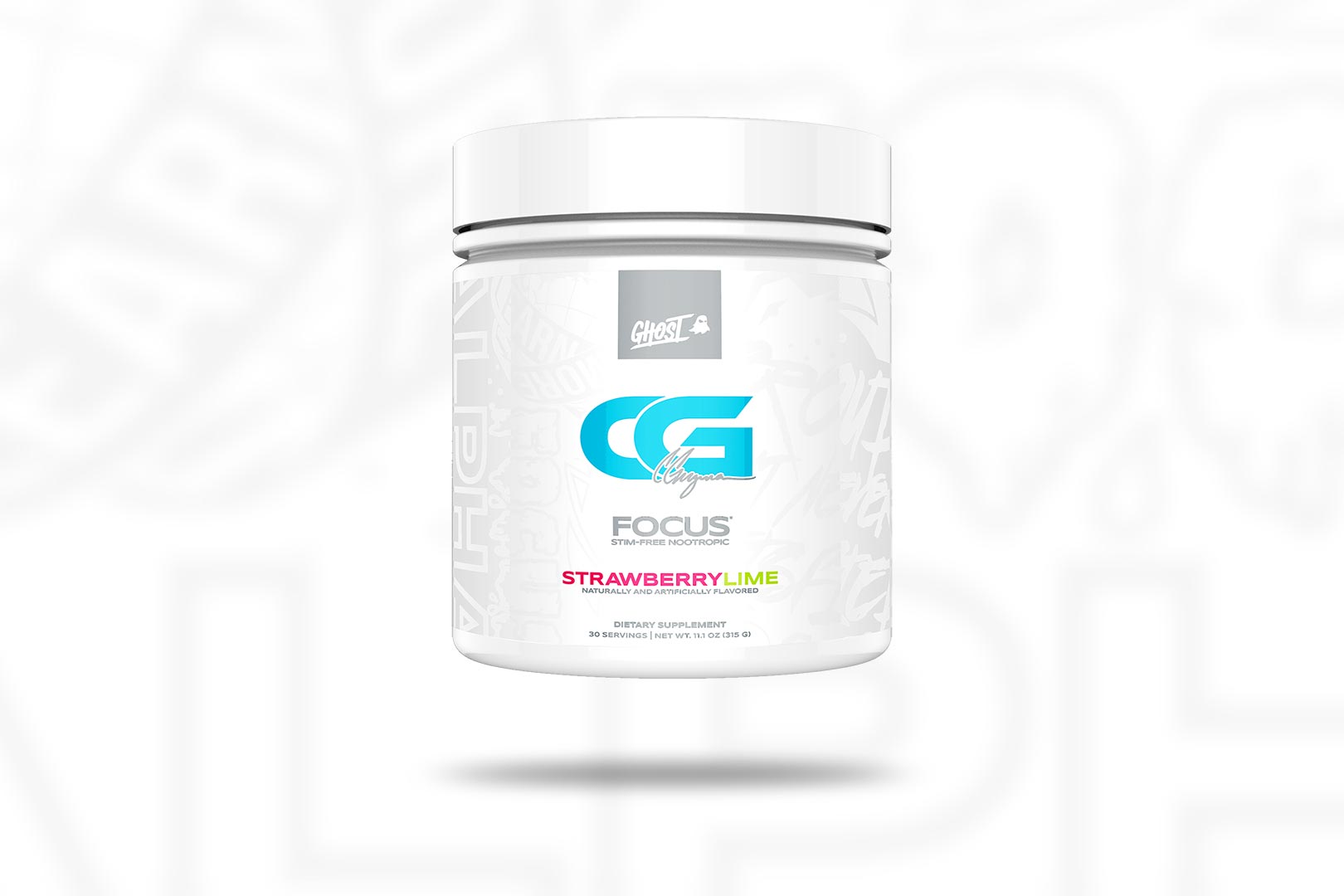 Ghost has announced the other half of its collaboration with premier influencer Christian Guzman, their fifth partnership project throughout the years and the first since 2021. What we're referring to as the CG V5 Collection consists of two supplements: the packed-out pre-workout CG Pre, completely unveiled last week, and Ghost CG Focus, a stimulant-free nootropic first seen in CG V4 family and what we've got in the spotlight in this post.
Ghost CG Focus is essentially the same in the CG V5 Collection as it was back in CG V4, although this time, instead of a citrusy Lemon flavor, it comes in Strawberry Lime. It has the same exact formula, and to be fair, it's a solid formula at that, with a host of reliable ingredients to elevate and enhance focus and cognition, without the use of any stimulants like caffeine.
The CG V5 Collection version of Ghost CG Focus is loaded with 2g of acetyl-l-carnitine, 600mg of alpha-GPC, half a gram of premium marine-source Aquamin minerals, 1.5g of tyrosine, research-backed Cognizin at a full 500mg a serving, and to enhance uptake, 50mg of AstraGin. It's an ideal supplement for study, gaming, and general day-to-day productivity, and with the caffeine-free status, it can be stacked with caffeinated products like an energy drink or even a pre-workout for added focus and clarity.
Ghost and Christian Guzman's CG Focus will be available this coming Saturday through the brand's online store and the fitness destination Alphaland. Those two places will have exclusivity on the entire Ghost CG V5 Collection, so you can either grab it online or head down to Christian Guzman's Alphaland. While CG Pre will have 20 maximum servings, Ghost CG Focus will have 50% more at 30, which is also 20% more than the original's 25.