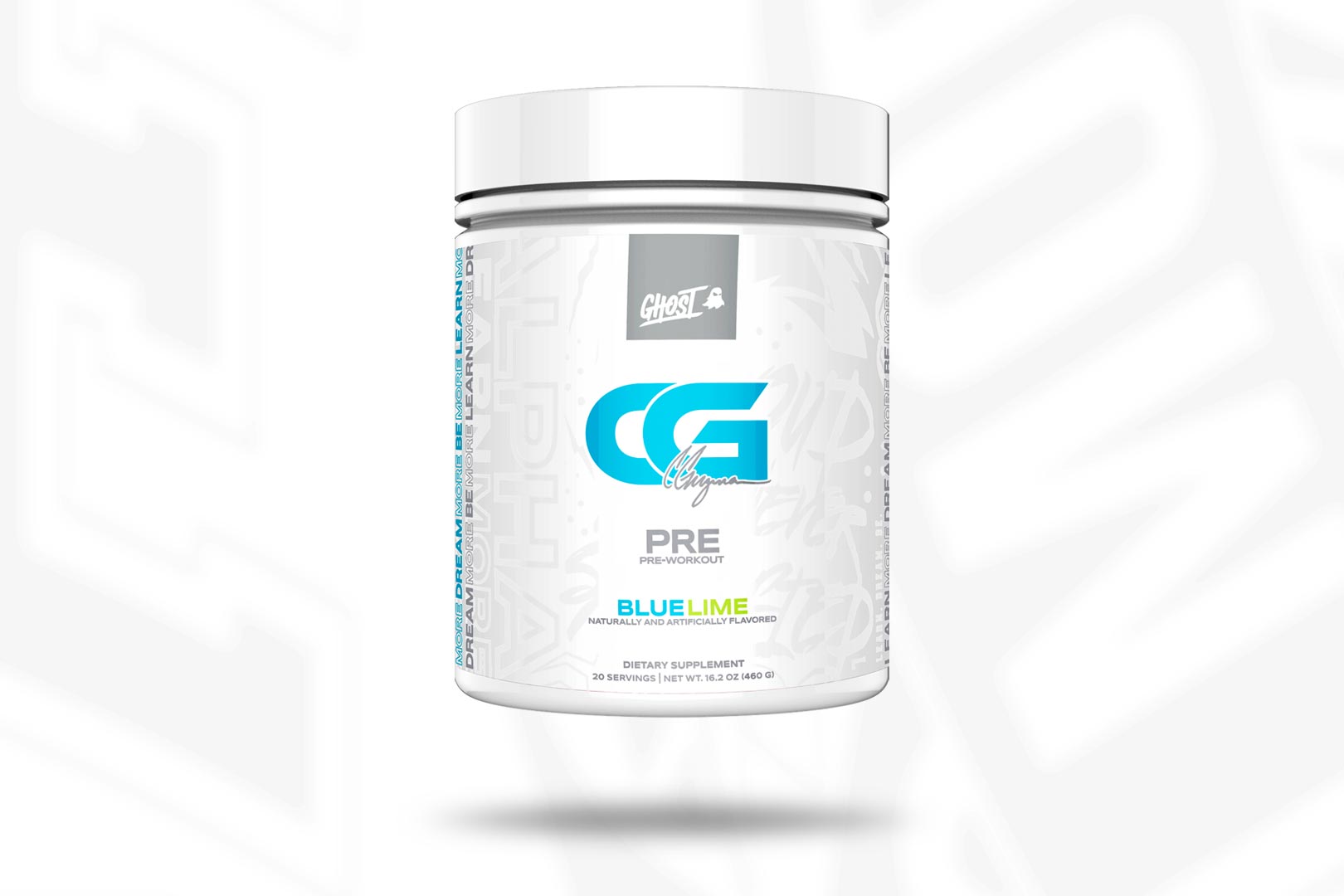 The last time we saw Ghost and its premier ambassador, Christian Guzman, get together was about two years ago for the awesome all-black CG V4 Collection. It was one of the most exciting collaborations the original lifestyle supplement company had done, as it involved alternative formulas and a completely new product. There was the loaded Ghost CG Legend pre-workout, Lemon Butter Cake Ghost Whey, and the stimulant-free nootropic Ghost CG Focus.
This year, Ghost and Christian Guzman are teaming up again for what we're aptly calling the CG V5 Collection. This is indeed the fifth time the supplement company and legendary fitness influencer have collaborated, and it is another exciting outing. To start, the brand has announced the pre-workout from Ghost and Guzman, which features a packed-out formula, and it doesn't use the brand's long-running "Legend" name; instead, it goes by Ghost CG Pre.
Throughout the many collaborations Ghost and Christian Guzman have done, the theme of putting more into the formula than the regular Legend pre-workout has been a staple. As mentioned, that is once again the case for the CG V5 Collection, Ghost CG Pre or Christian Guzman Pre, which will be launching through the brand's website and at Alphaland. The brand has packed a robust selection of ingredients and dosages into this one, similar to Legend All-Out.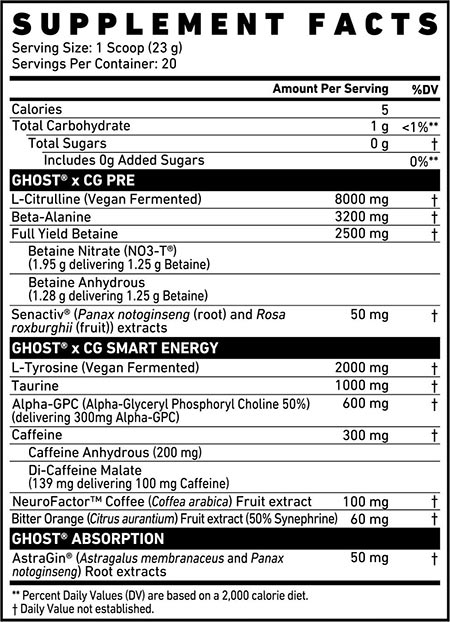 Side by side with Ghost Legend All-Out, Christian Guzman's Ghost CG Pre comes off as a pre-workout that's lighter on caffeine at 300mg, but more advanced in the area of performance and focus, with added Senactiv at a full 50mg and NeuroFactor at an effective 100mg. All of that comes alongside several other key highlights, including 8g of pure citrulline for pumps, 33% more than All-Out, 2.5g of betaine split between 1.25g of NO3-T betaine nitrate and 1.25g of common betaine anhydrous, a strong 600mg of alpha-GPC, and 2g of tyrosine.
Ghost CG Pre, or Christian Guzman's CG Pre, continues that theme of packed-out pre-workouts when the two come together. The promising supplement is actually not too far away from becoming available, with the brand's website and Alphaland officially dropping it at the end of next week on Saturday. CG Pre is also only half of the collaboration, with another product to be revealed for the CG V5 Collection in the coming days and also arriving on Saturday.