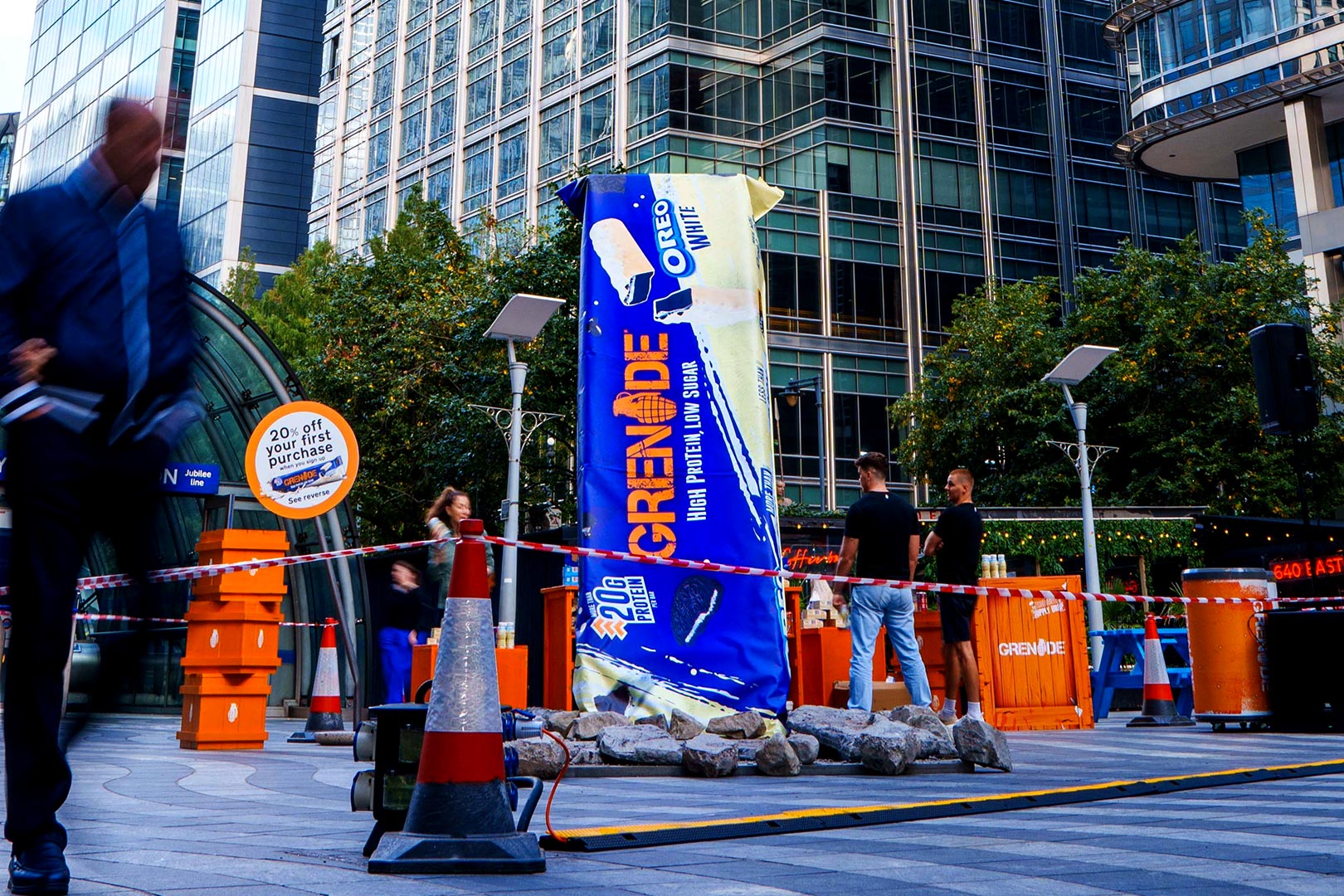 Grenade launched its second-ever collaboration this week and second product creation put together in partnership with the legendary and, of course, delicious sandwich cookie Oreo. Last year, the hugely successful functional company teamed up with Oreo for an authentic flavor of its protein bar made with real pieces of the cookie and its signature vanilla, and this week brought the debut of the Oreo White Grenade Protein Bar.
The UK-based Grenade is no stranger to doing some standout activations and promotional campaigns; it's floated a giant grenade-shaped hot air balloon and taken a tank for a ride on multiple occasions. To celebrate the debut of its latest collaboration, the brand set up an unmissable display in London this past week at Canary Wharf Station, where it crashed an oversized Oreo White Grenade Protein Bar into the ground alongside samples.
It was all about promoting and spreading awareness of the undoubtedly enjoyable Oreo White Grenade Protein Bar, which everyone, anywhere near Canary Wharf Station this week, will certainly have on their radar. To encourage those stopping by to make a follow-up purchase, the brand had a QR code to scan and receive a substantial 20% discount on their first direct order over at grenade.com.