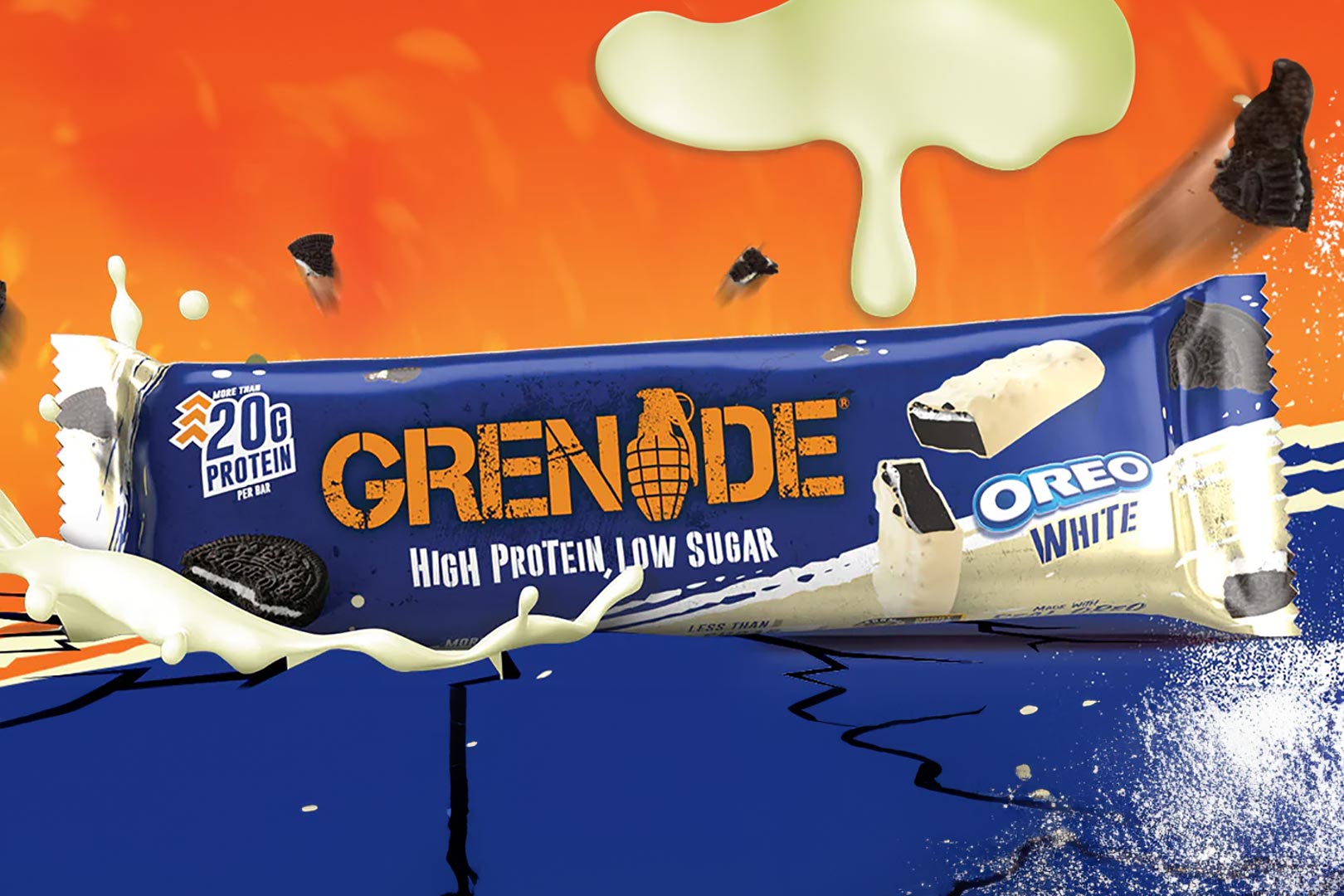 Full details on Grenade's second-ever authentic flavor collaboration surfaced last week, revealing a spin-off of its incredibly delicious Oreo Grenade Protein Bar with the white chocolate sweetened Oreo White Grenade Protein Bar. It is obviously along the same lines as the original, debuted earlier this year, but with a white chocolate twist, featuring a crumbly cookie-like base, a layer of Oreo's signature vanilla cream across the top, and all wrapped in white chocolate instead of milk chocolate.
The all-new and undoubtedly tasty Oreo White Grenade Protein Bar has officially launched today, going live on the protein snack's official online store at grenade.com, which conveniently and efficiently services all of the UK and Europe. The white chocolate-covered Oreo collaboration is currently in stock at the very reasonable and competitive £25 (30.55 USD) for a box of a dozen protein bars, and you'll want to be quick, as when the Oreo Grenade Protein Bar first hit the market it sold out fast.
The nutrition profile on the Oreo White Grenade Protein Bar is right around the original Oreo Grenade Protein Bar as well as the many other delicious flavors of the product at 20g of protein, 20g of carbohydrates, under 2g of sugar, 10g of fat, and 232 calories. Oreo White is also made with actual pieces of Oreo cookies, and to genuinely authenticate the experience, it uses the same vanilla in Oreo cookies.