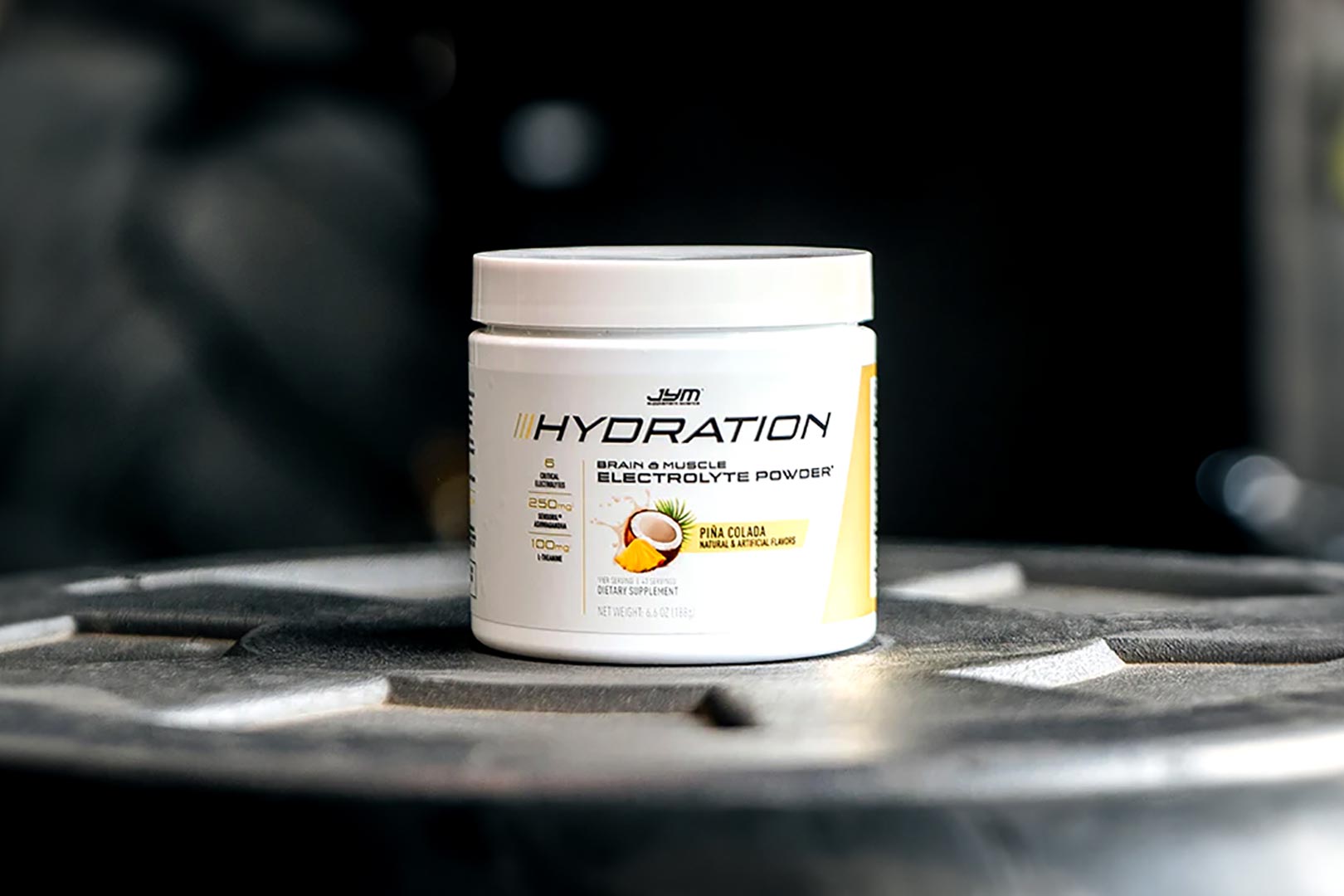 A couple of days ago, Jim Stoppani's reputable brand, Jym Supplement Science, announced its entry into the category of hydration, which has seen a sharp rise over the last year or so with several significant competitors. The all-new Jym Hydration is the latest of those, designed specifically to correct some gaps Stoppani has seen in the space by not overdoing the sodium, using sufficient potassium, and including chloride, with a stress-reducing twist, as it has added theanine and ashwagandha.
Jim Stoppani's all-new Jym Hydration from Jym Supplement Science is now available for purchase directly through its online store, and with that has come confirmation of the exact amounts the team has put into their first-ever dedicated hydration competitor. From various electrolyte sources, the product provides 300mg of sodium, 410mg of potassium, and 680mg of chloride, the one the brand feels should be in more hydration efforts, 60mg each of magnesium and calcium, and 40mg of phosphorus.
Jym Hydration is the approach Jim Stoppani and Jym Supplement Science have used in their many other products throughout the years, where you have a selection of ingredients, each with a specific purpose, brought into the world of hydration supplementation. You can grab Jym Hydration straight from the brand's online store at $34.99 for a tub of 40 servings, 33% more than the usual 30, so if you train about five times a week and only use it during those times, it'll get you through two months.