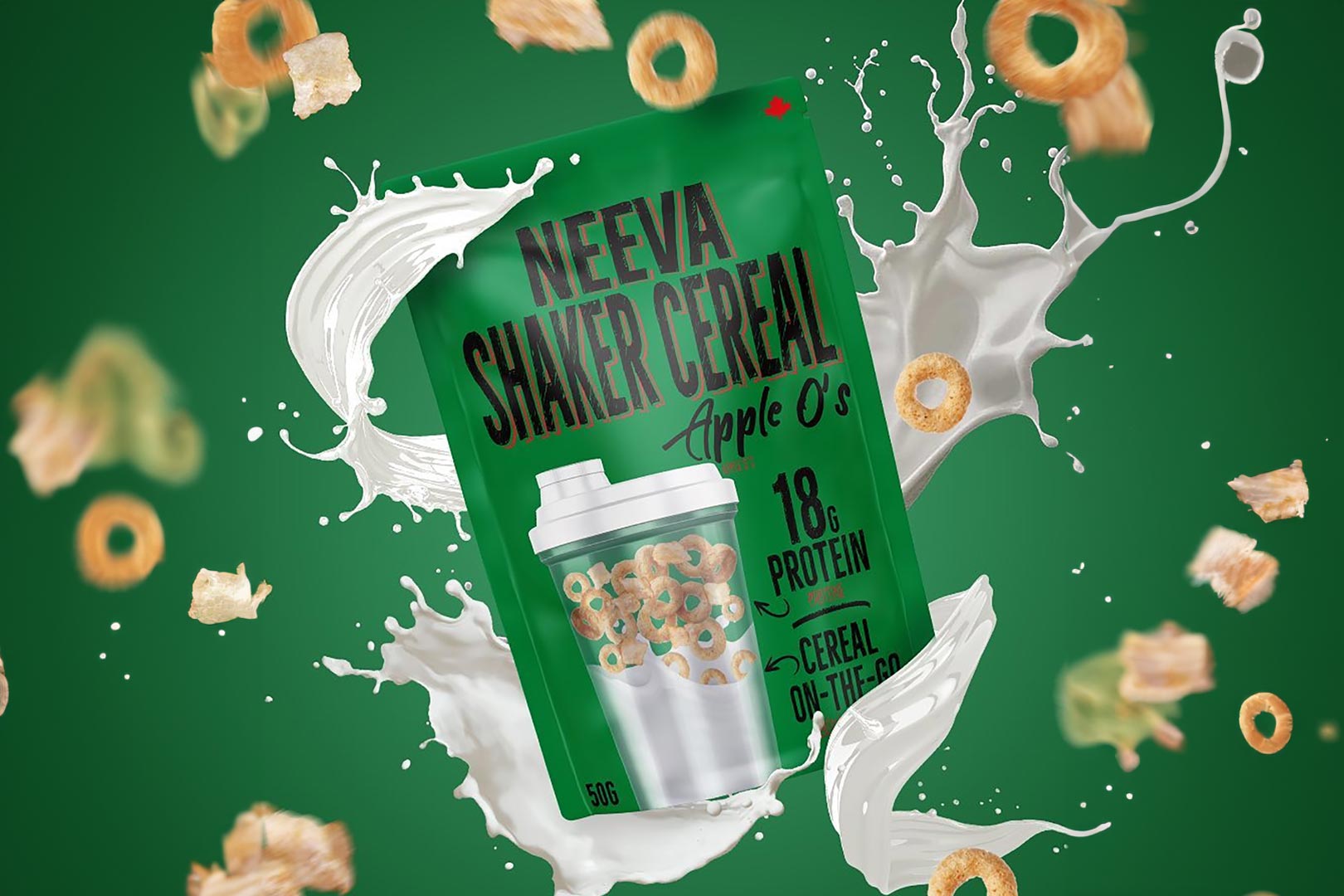 A few weeks ago, the protein shake company with a difference, Neeva, posted a teaser of what we thought was a relatively obvious product, fitting with the rest of its delicious, cereal-style selection. For those unfamiliar with the brand, it makes crunchy protein-packed cereal that you throw in a shaker bottle with water or milk, mix together, and drink like a regular shake, but it's packed full of cereal pieces instead of a smooth milkshake-type experience.
Again, Neeva is a protein shake company with a difference, and all of the flavors of its signature Neeva Shaker Cereal are inspired by classic breakfast cereals. There are Choco Puffs, PB Puffs, Lucky O's, and beginning this month, the hoop-shaped and Apple Jacks-like Apple O's. The nutrition profile on this one is much the same as the others at 18g of protein a pack, 29g of carbohydrates with 6g of that sugar, just a gram of fat, and 195 calories.
Apple O's Neeva Shaker Cereal is available straight from the brand's website at neevasnacks.com, where you purchase the protein shake in single-serving pouches in bundles of 14 at $3.99 a piece, and you do get to pick each of those individual flavors.