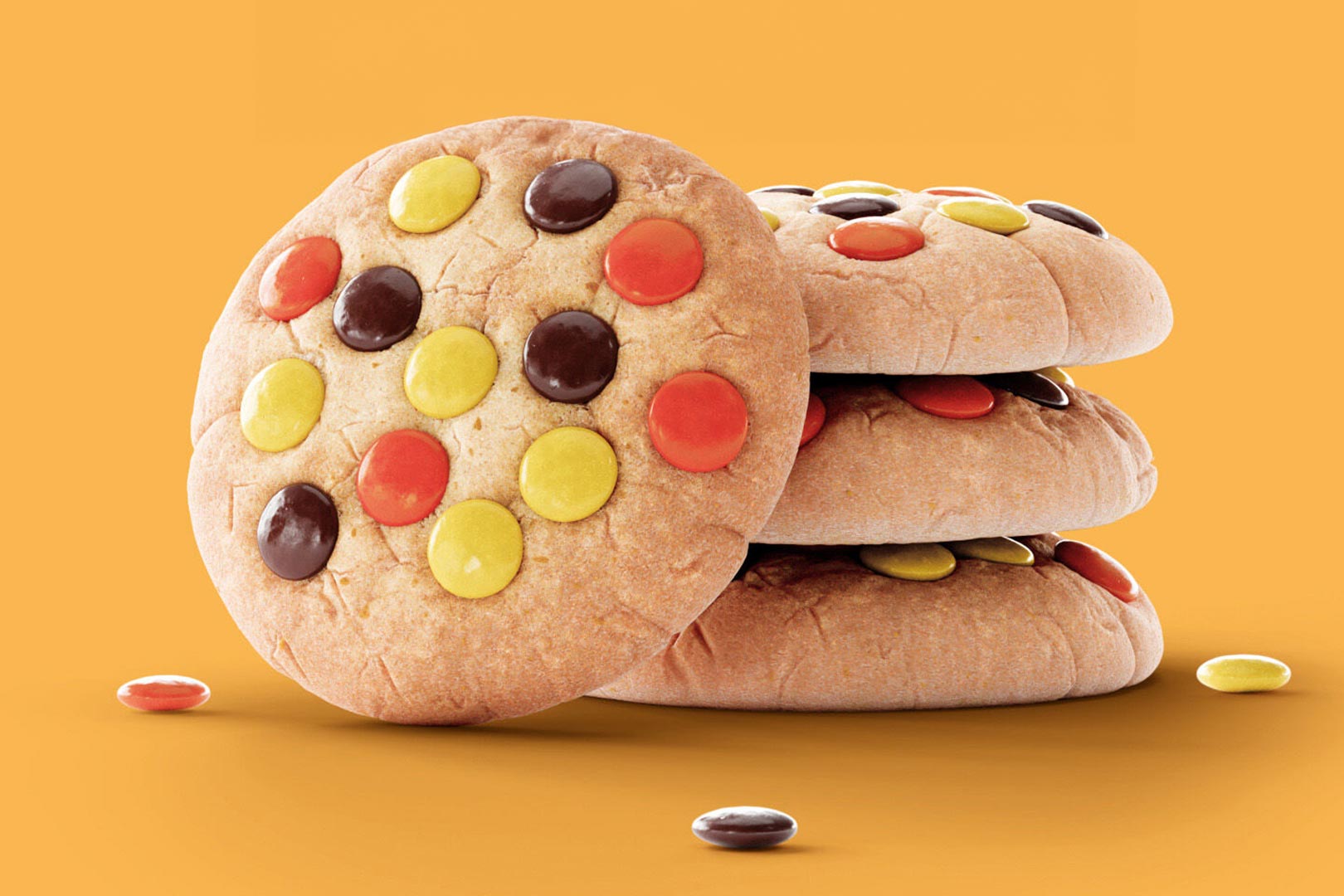 CTRL expanded its functional food selection into cookies earlier this year with the simply named CTRL Protein Cookie, which is soft and maybe a bit too crumbly, but it is loaded with decadent chocolate chips to please anyone's sweet tooth without an excessive amount of sugar and calories. The gaming-marketed brand has been teasing a mystery product over the last week or so, and while we suspected it could be something completely new, it has turned out to be a second flavor for its Protein Cookie.
Over at the major sports nutrition retailer GNC, you can purchase an option of the CTRL Protein Cookie that isn't the chocolate-topped Chocolate Chunk in Peanut Butter Pieces. It is the same sort of snack as the original flavor, but instead of chunks of chocolate scattered across the top, you get actual Reese's Pieces candy, as you can tell by the color of them. The Nutrition profile is pretty much the same as Chocolate Chunk at 15g of protein, 27g of carbohydrates, 13g of that sugar, 9g of fat, and 250 calories.
Once again, the retail giant GNC is selling the new Peanut Butter Pieces CTRL Protein Cookie at gnc.com alongside the original Chocolate Chunk flavor at $39.99 for a box of a dozen cookies, which is a fair amount more than your typical protein bar, working out to $3.33 each.