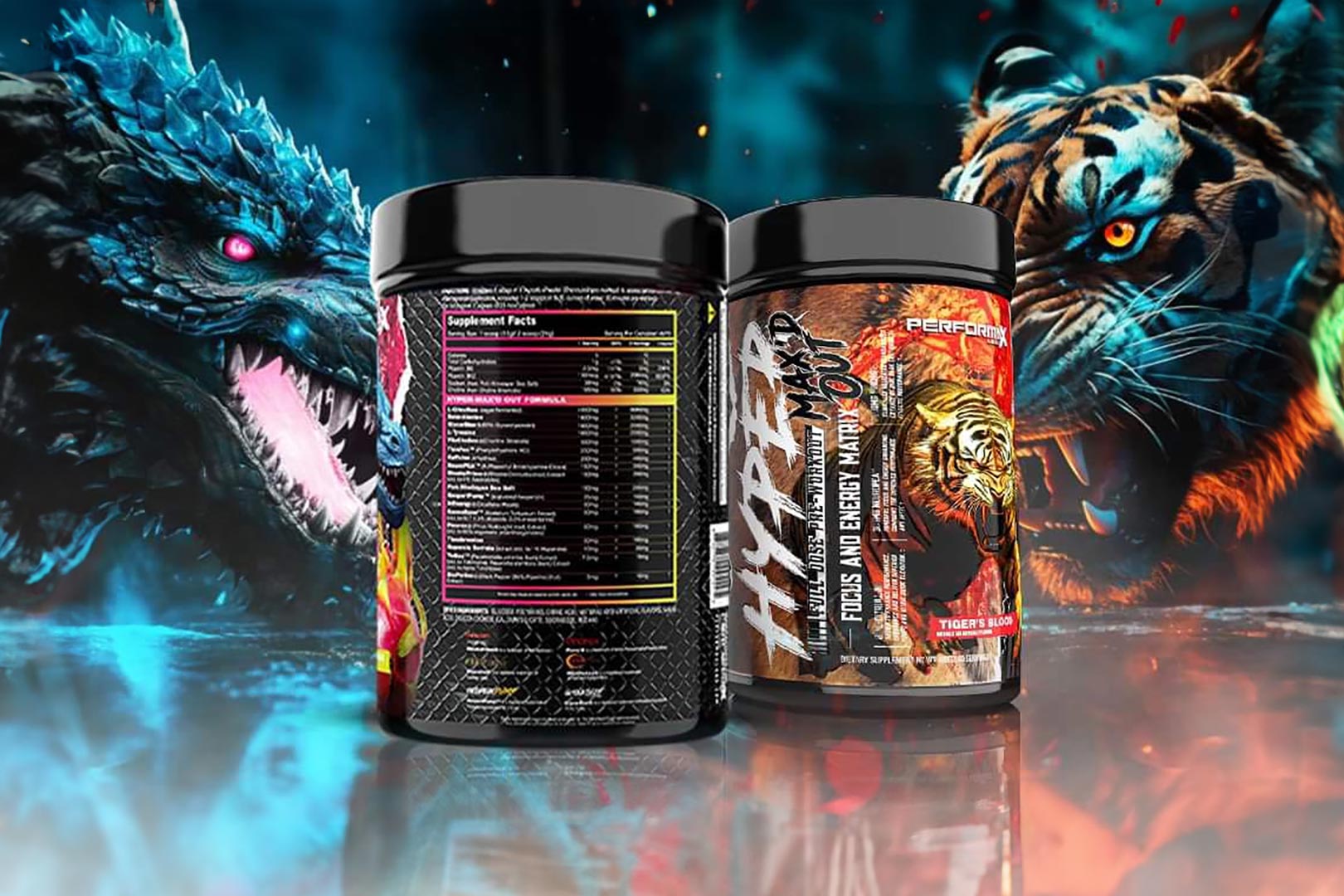 Performax Labs has taken the covers off the formula powering its promising and upcoming premium pre-workout Hyper Max'd Out. It is a more advanced supplement than the reputable brand's premier competitor in the pre-workout category of Hypermax. It actually has a similar balance of benefits to Hypermax, although Hyper Max'd Out simply has more in there to increase, enhance, and support those effects.
Performax Labs' Hyper Max'd Out is heavy on stimulants, although, to be fair, that has always been an area it's stood out throughout the many different Hypermax products it's pumped out over the years. The majority of the formula in Hyper Max'd Out is for increasing and enhancing energy and focus, and there are certainly features in there that'll ensure it's the kind of experience you'd expect from a premium version of Hypermax.
The list of components responsible for the energy and focus in Performax Labs' promising Hyper Max'd Out are 300mg of NeuroPEA eria jarensis, 100mg of theobromine, 2g of tyrosine, 100mg of KannaEase, half a gram of ThinFen, and 200mcg of huperzine a. Adding a touch of potency is caffeine at just under half a gram from a combination traditional caffeine anhydrous and Infinergy di-caffeine malate, and a potent yohimbine blend with a total weight of 15mg of yohimbine and alpha-yohimbine.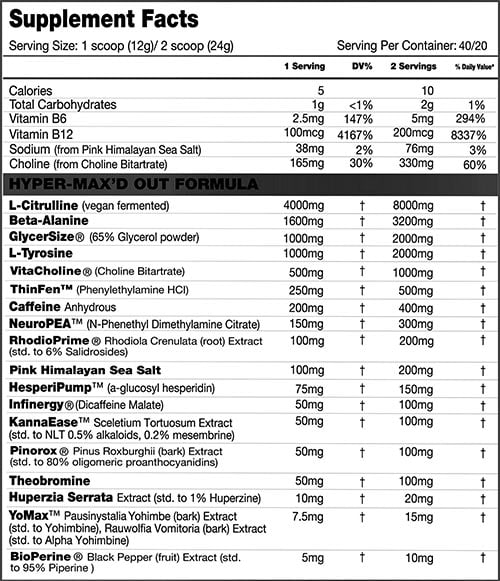 As mentioned, there is some balance to Performax Labs' Hyper Max'd Out, with other ingredients in the mix for benefits outside of energy and focus. Driving better muscle pumps is 8g of pure citrulline, 2g of GlycerSize glycerol, 150mg of HesperiPump, and 100mg of Pinorox Indian pine bark, not the standard pine bark. There is also the classic 3.2g of beta-alanine and the premium electrolyte source pink Himalayan salt for performance and endurance.
Overall, Performax Labs has packed out Hyper Max'd Out as much as we'd hoped, and we definitely appreciate that it leaned more into the balance of benefits we typically see from the brand with plenty of stimulating ingredients, as opposed to the even support for each effect we see in other premium pre-workouts. The reputable brand will be launching its loaded and undoubtedly intense Hyper Max'd Out shortly in two flavors, each branded separately in Dragon Fruit and Tiger's Blood.