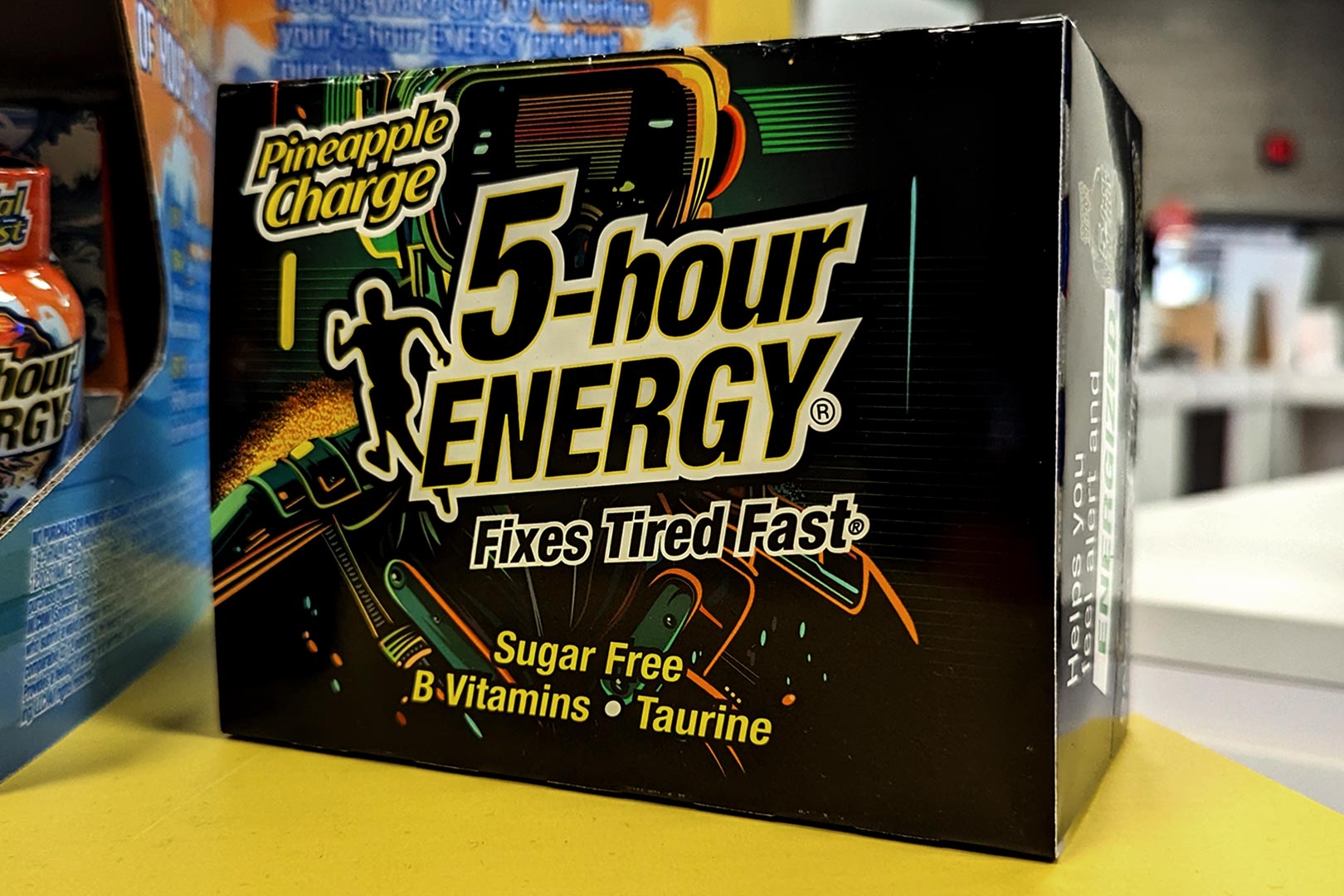 The popular energy-shot company 5-Hour Energy has shown up at NACS this year with a product we've yet to see anywhere by the name of 5-Hour Energy Gamer Shot. It is another effort in the brand's familiar format of a compact and convenient 1.93oz or 57ml shot, and it has the same formula as its Regular Strength competitor. The flavor of the item is another completely new feature, with Gamer Shot coming in Pineapple Charge.
The 5-Hour Energy Gamer Shot feels similar to a few other special edition products we've come across, where a brand themes a flavor around an audience or market, gives it a different name like Gamer Shot, but it is very much a special edition of something already out there. As mentioned, Gamer Shot has the same main ingredients as 5-Hour Energy's Regular Strength Shot with B vitamins and a 1.87g blend of energizing components.
5-Hour Energy Gamer Shot's blend of ingredients includes taurine, tyrosine, citicoline, phenylalanine, and caffeine at a moderate 200mg; again, all the same as Regular Strength. The Pineapple Charge flavor is really the most different feature of the product, and it looks like it'll be making its way out to stores sometime soon. It will also stand out on shelves, as it has its own distinct look, like the limited Tidal Twist 5-Hour Energy Shot.