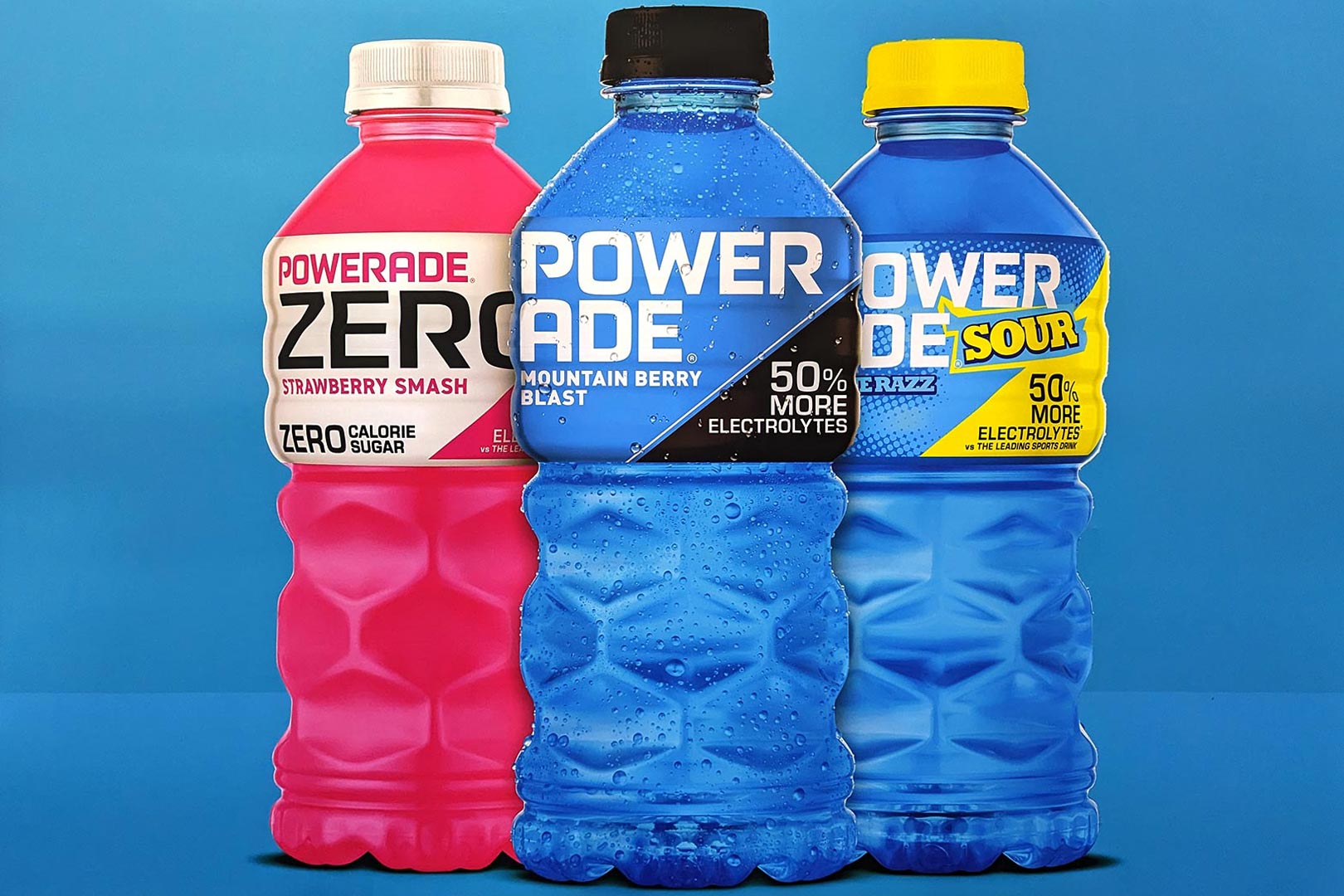 Sports drink giant Powerade has brought something intriguing and exciting to NACS this year in Atlanta, although it won't be making its way to market until the early months of 2024. Fans of the hydration and performance-supporting beverage may remember earlier this year, it bumped up the electrolytes of its flagship product by 50%, and gave it a fresh new look as the competition continues to grow in the category.
Pictured on the Powerade booth at the NACS Show is a Powerade Sour flavor, specifically Powerade Sour Blue Razz. This is not only a new flavor, but a completely new flavor series, involving three different options, all of them featuring an intriguing sour twist. We don't know the official names of the upcoming Powerade Sour flavors, although we got descriptions in blue raspberry, green apple, and a classic watermelon-based taste.
We did get to sample all three of the Powerade Sour products, and while it is in the title, we wouldn't refer to them as overly sour. They have a tangy pinch that makes them feel super sweet as much as they are sour; either way, they're very different from any of the options available for Powerade's flagship sports drink. Once again, they're rolling out next year and will immediately stand out with a "Sour" callout on the front.