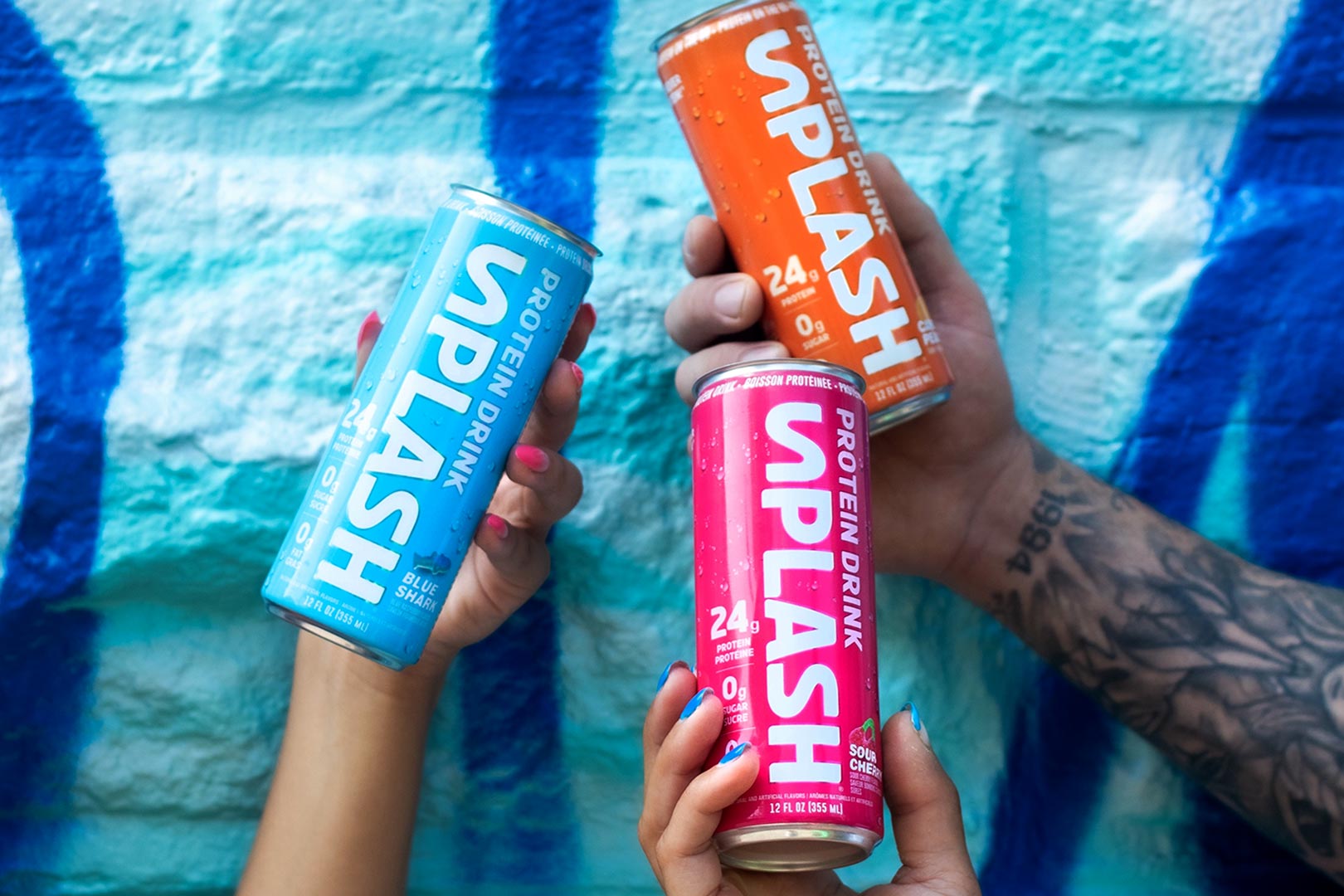 Canada's Revolution Nutrition has released an exciting new beverage, where everyone in North America is doing an energy drink; it has come out with something a little bit different in the popular canned format. The extensive sports nutrition competitor has put together Splash Protein Drink, a beverage that gives you an impressive amount of protein in a slim and sleek 12oz can and in refreshing, candy-style non-milkshake flavors.
Revolution Nutrition's Splash Protein Drink gives you 24g of protein, which it promotes as coming entirely from premium whey isolate. It also says it has 7g of marine-source collagen to support healthy hair, skin, nails, and joints, but since the brand clearly says the 24g of protein is from whey isolate, it doesn't seem to be counting the collagen as protein like most supplements. The rest of the beverage's nutrition profile is 6g of carbohydrates, no sugar, zero fat, and a very reasonable calorie count of 124.
As mentioned, Revolution Nutrition has not produced Splash Protein Drink in traditional milkshake flavors; instead, the brand has exclusively put together candy-style tastes for its beverage in Sour Cherry, Candy Peach, and Blue Sharks, inspired by the classic candy of the same name. You can get Splash Protein Drink straight from Revolution's online store at a premium $17.99 for a pack of four cans, which works out to $4.49 each.