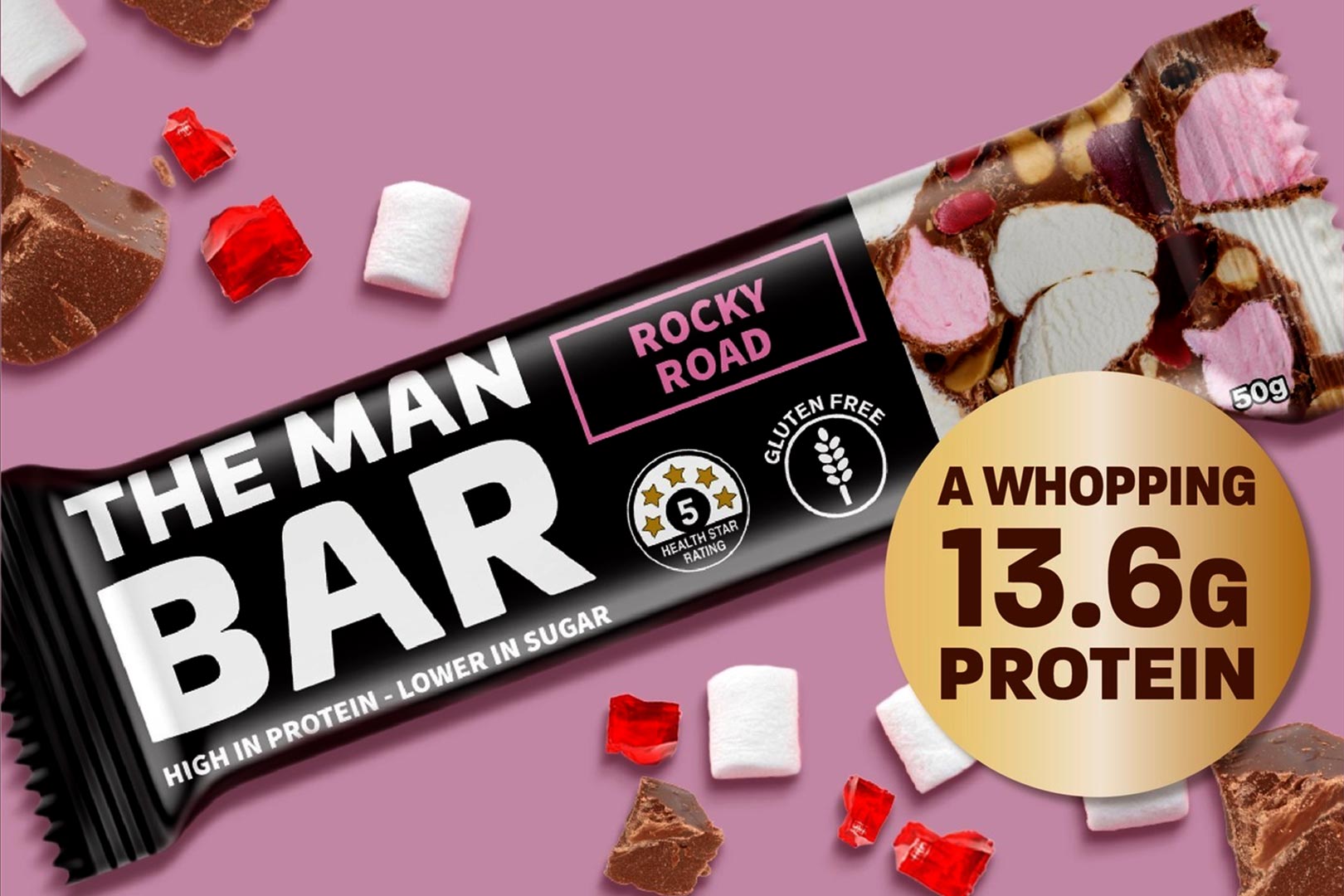 Australian active nutrition and lifestyle company, The Man Shake, has expanded the selection of flavors available for its edible offering, the high-protein and traditional bar-format product. The extension is for both of the brand's protein snacks under its main lines, The Man Shake and The Lady Shake, which are identical in size, ingredients, and macros, packing around 13g of protein a piece, low carbohydrates, less than 3g of sugar, and a reasonable calorie count of under 200.
The Man Bar and The Lady Bar are available in the same exact flavors, so it makes sense that they've both been given the Australian brand's newest option, which is the classic marshmallow, gummy, and nut-filled chocolate treat, Rocky Road. The Man Shake has indeed put crunchy peanuts, chocolate pieces, gummies, and marshmallows in the Rocky Road Man Bar and Lady Bar for an authentic experience and maintained the product's nutrition with 13.6g of protein and 170 calories.
You can purchase either The Man Bar and The Lady Bar through The Man Shake's official online store at $44.95 (28.31 USD) for a box of a dozen, and you can actually bring that down further if you buy three, as you'll get a fourth box free, working out to $33.71 (21.23 USD) a box.