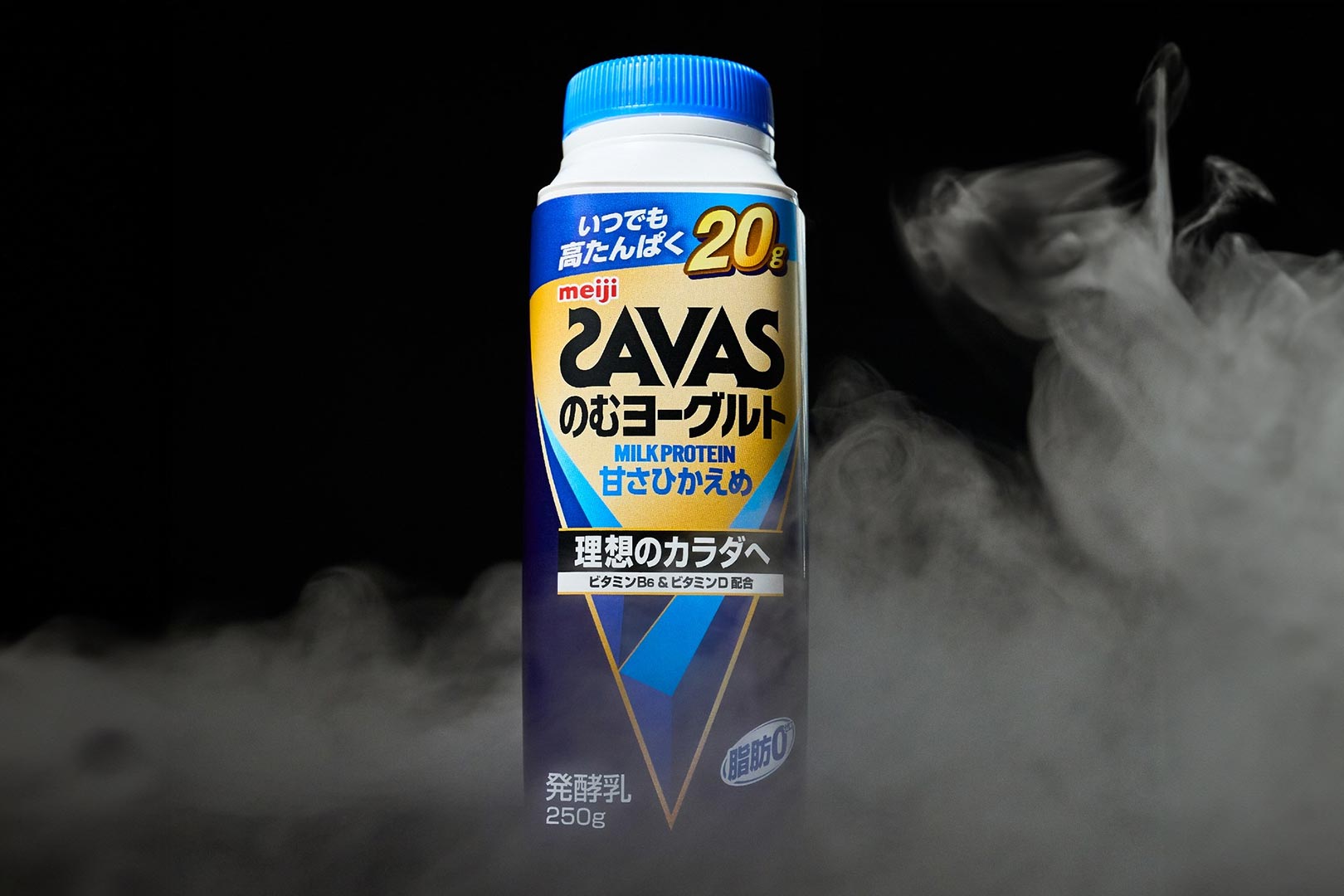 Savas in Japan is back again with news on another product drop after introducing flavor number three for its soy-based protein powder Soy Protein 100 in the coffee-inspired Cafe Latte. In this post, we have another flavor extension in the spotlight, and it is for a protein-powered supplement, but not Soy Protein 100; it is the brand's yogurt-based protein shake, Savas Milk Protein Drinking Yogurt, that has been given another taste to choose from.
The name Savas Milk Protein Drinking Yogurt kind of gives its purpose away, as it's a bottled high-protein yogurt that you can drink, as opposed to eating with a spoon from a pot. Previously, there was only one flavor available in Strawberry, which has just been joined by a second in the neutral Moderately Sweetened Yogurt. It is just a base yogurt taste, providing 20g of protein a bottle, no fat, 27g of carbohydrates, almost no sugar, and 186 calories.
Savas Moderately Sweetened Milk Protein Drinking Yogurt is rolling out to stores, and it is a much-needed extension to the product; as mentioned, it only had one taste on its menu up until this month. The straightforward Moderately Sweetened Yogurt flavor is somewhat familiar, too, as it's an option from the brand's more edible product from the same family in Milk Protein Yogurt.