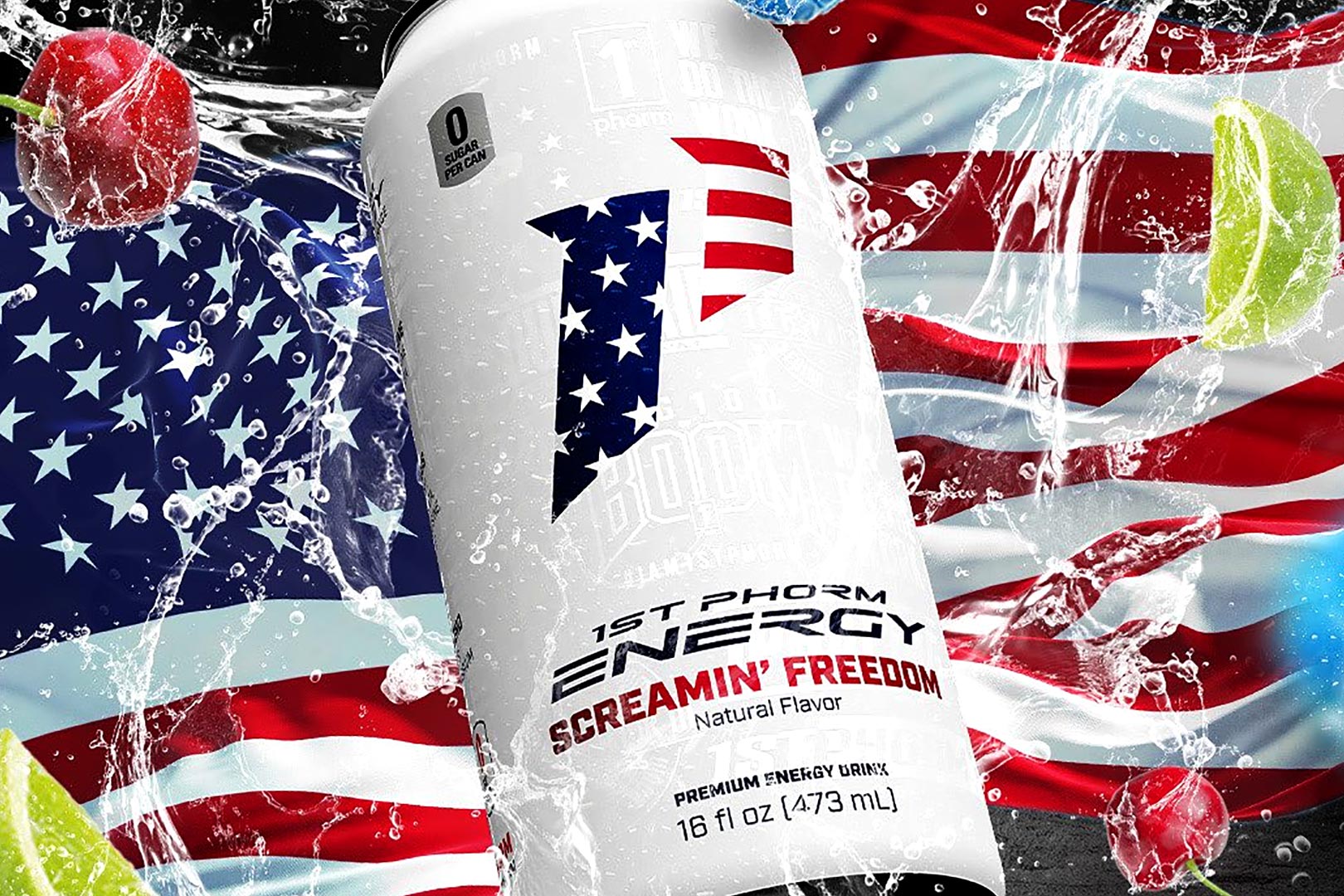 The popular brand 1st Phorm got into the energy drink market last year with its simply named 1st Phorm Energy, and it did so with a relatively advanced formula backed by a solid gram of n-acetyl-l-tyrosine, 100mg of proven NeuroFactor, and a moderate 200mg of caffeine. The product debuted in a nice selection of flavors, all of them tasting competitive and certainly enough to keep you coming back with Orange Sunrise, Cherry Lime, Citrus Blast, and Blue Raspberry.
Since the launch of 1st Phorm Energy, the brand had yet to add any additional flavors to the menu of the beverage, but all of that changed today and in a rather significant way. The popular sports nutrition company has added two fresh new tastes to its well-put-together energy drink with an exotic Tropic Lightning, featuring a blend of grapefruit and sweet pineapple, then Screamin' Freedom, a classic Bomb Pop-like experience mixing cherry, blue raspberry, and lime.
Both of 1st Phorm's beverage flavor extensions went live today through its online store at 1stphorm.com, and unfortunately, unless you jumped on them immediately, you will have missed out. While the original four are still in stock, the new Tropical Lightning and Screamin' Freedom 1st Phorm Energy have been and gone but will be restocked at some point, so if you want to try either, keep a close eye on the website.