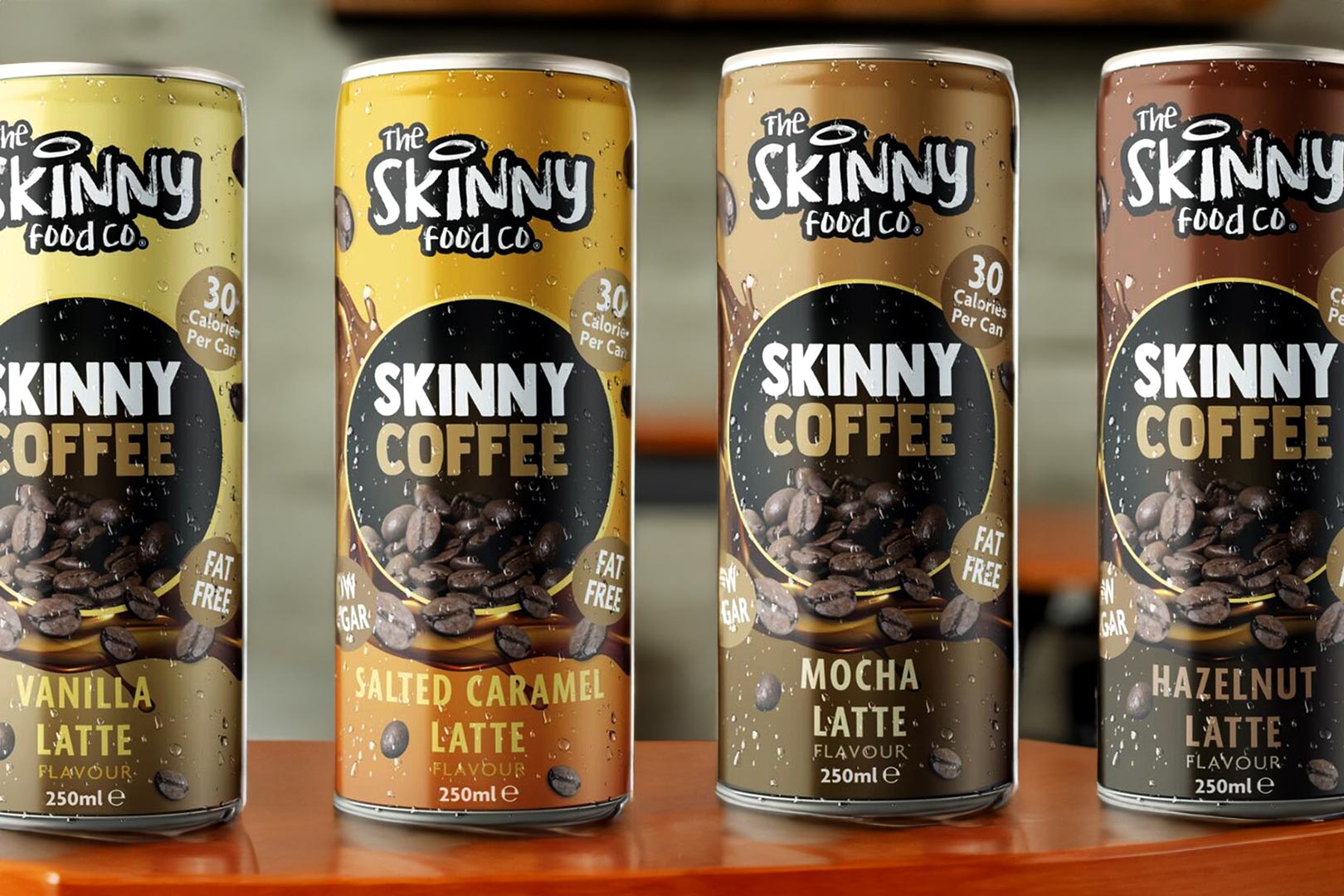 The team at The Skinny Food Co has crafted several coffee products over the years, including better-for-you creamers, no-calorie syrups, instant high-protein coffee, and coffee-themed flavors of Skinny Sauce. What the functional powerhouse from the UK has yet to do is the finished product of actual coffee, and low and behold, that is what we've got to share with you today, as The Skinny Food has unveiled its upcoming Skinny Coffee.
Skinny Coffee is going to be a canned beverage from The Skinny Food Co, which blends together a classic coffee drink in several flavors with the brand's signature better-for-you approach. The various items are low in fat and sugar, have only 30 calories in a 250ml can, and still promise a great coffee taste in each of its four flavors with a traditional Mocha Latte, then you have Hazelnut Latte, Vanilla Latte, and Salted Caramel Latte.
The Skinny Food Co's simply named Skinny Coffee is expected to be rolling out to its online store shortly, and with that classic convenient format, we suspect it'll find its way into coolers and displays in suitable retailers.