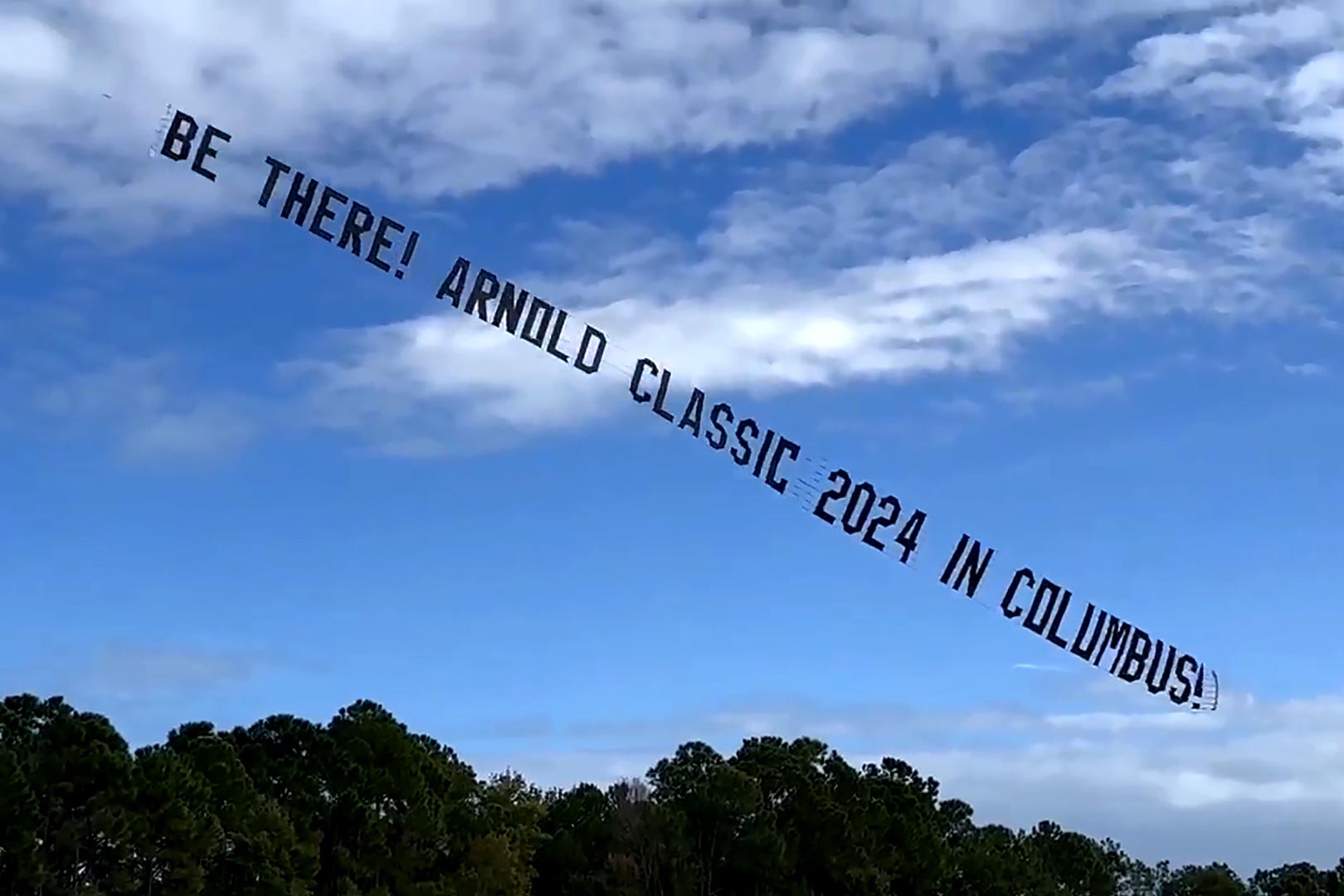 The Olympia Expo has been in full swing these past couple of days, beginning yesterday and ending today, and featuring a huge number of exhibitors, all showing their stuff in the Orange County Convention Center for the 2023 edition of the Olympia Weekend. If you're in attendance, the equally prestigious Arnold Sports Festival wanted to remind all of you in Orlando this weekend that its highly-anticipated 2024 event is not too far away.
The Arnold Sports Festival is taking place in the first few days of March, with the Arnold Expo itself going down from Friday the 1st of March through to Sunday the 3rd, and, as always, at the Columbus Convention Center. To make sure everyone at the Olympia Weekend has the Arnold on their calendar, it was flying a plane around the Orange Country Convention Center for three hours yesterday and today with a sign in tow.
The organizers of the Arnold Sports Festival had a straightforward message, reading, "Be There! Arnold Classic 2024 In Columbus!" Again, the purpose was clear, to make sure the many bodybuilding, fitness, and health enthusiasts attending the Olympia Weekend know the Arnold is most certainly happening. The show is shaping up to be one of the biggest in the event's history, and it is indeed one you won't want to miss.