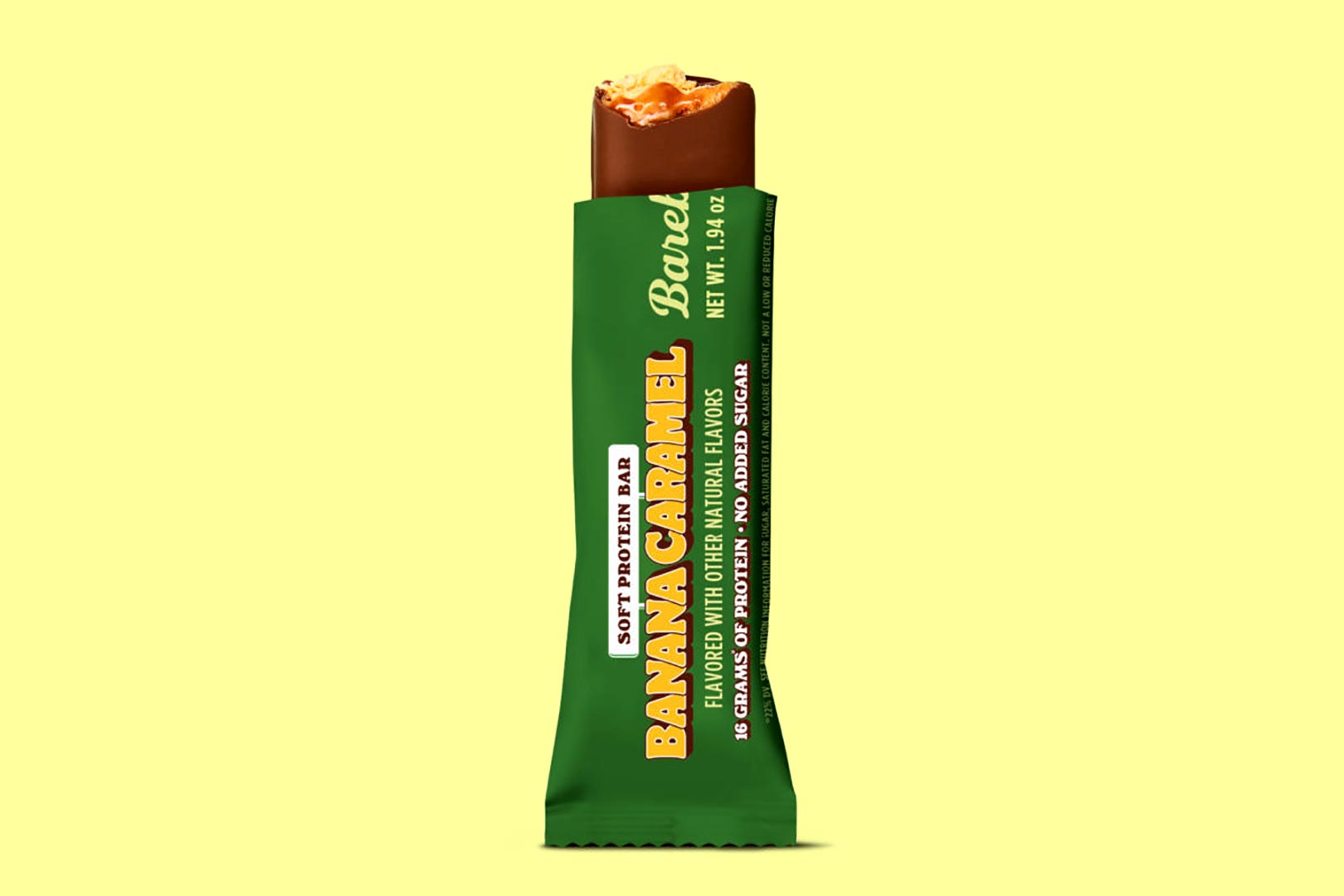 As mentioned several times this year, a lot of Barebells' focus lately has been on growing the menu of its equally sweet but softer protein snack, the Barebells Soft Protein Bar. Since January, the Swedish functional food specialist has exploded its selection of tastes for the product from four to eight, including the unique Berry Licorice. Not all eight of those options are available to those of you in the US, but the family is getting there; in fact, this week, Barebells has brought another Soft Protein Bar to the region.
Now available for purchase directly from the dedicated US website for Barebells, and shortly, its many retail partners across the country, is the Banana Caramel Soft Protein Bar, introduced in Sweden about a year ago. As per the name, it is a delicious balance of salty caramel and on-point, sweet banana, all wrapped in chocolate. It has the typical Barebells Soft Protein Bar macro balance at 16g of protein, 22g of carbohydrates with just 2g of that sugar, 8g of fat, and a very reasonable calorie count of 190.
You can grab the newly US-launched Banana Caramel Barebells Soft Protein Bar at shop.barebells.com for $28.99 for a box of 12, and if you've ever experienced anything from the brand, you'll know that's a hugely competitive price compared to how much better its offerings are next to the competition.