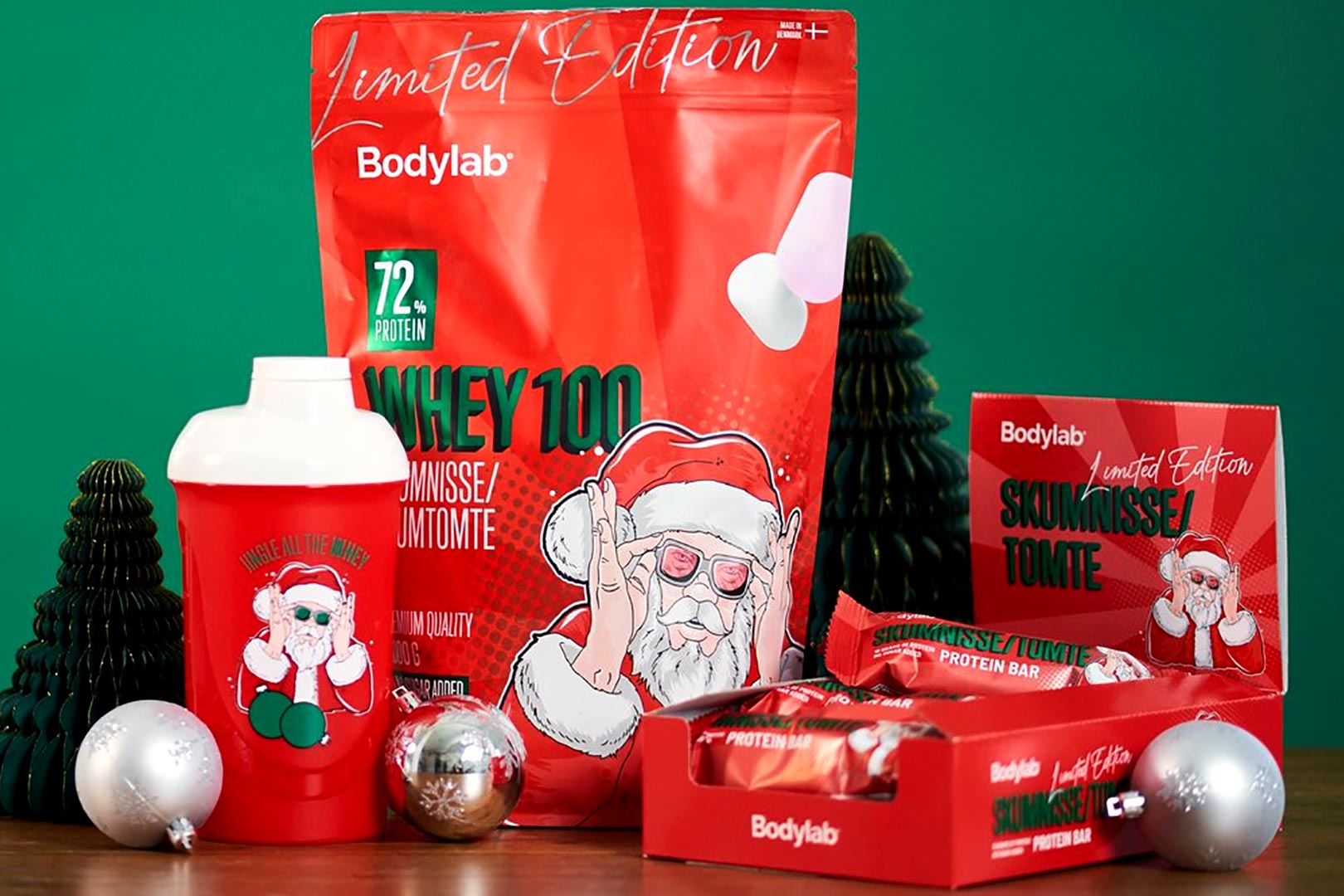 Christmas is in full swing at Bodylab in Denmark after celebrating its impressive 20th anniversary, where it brought back a classic flavor of its Whey 100 protein powder in its dated, original packaging. Following on from that, the sports nutrition company has dropped two special edition supplements themed around Christmas, with a tasty holiday-style option for the Bodylab Protein Bar and the same sort of thing for that signature, mainstream-level protein powder, Whey 100.
Bodylab has created the one flavor for both of those products, the Bodylab Protein Bar and Whey 100 protein powder, in Skumnisse. It is based on a popular candy from the brand's home country of Sweden in a fluffy marshmallow-like treat with a hint of sweet strawberry. Bodylab has taken that treat and turned it into a flavor of its signature protein bar and protein powder, with the former delivering it by way of a chocolate-covered snack filled with actual marshmallows.
You can purchase either of Bodylab's Christmassy special editions straight from its online store at DKK 219 (31.17 USD) for a box of the Skumnisse Protein Bars, and for a 1kg bag of Skumnisse Whey 100, you're looking at DKK 259 (36.86 USD). To make it easier for those interested in both holiday-themed creations, the brand has put together a bundle with a box of the bars, a bag of the protein powder, and a matching shaker bottle at a heavily discounted DKK 399 (56.78 USD).